Few cities, including DC, know how to do the holiday season right. In DC, the events speak volumes, and this season is no different.
Get to capture the holiday spirit by going to the market, ice skate, or just spend it looking at the enormous National Christmas Tree in your comfy PJs. On the other hand, you can really get into the spirit by making some donations or indulging in art too. Whatever you have in mind, DC offers the best of everything.
In true Mariah fashion, all you want for Christmas is… spectacular holiday events in DC to spend with your loved ones.
National Christmas Tree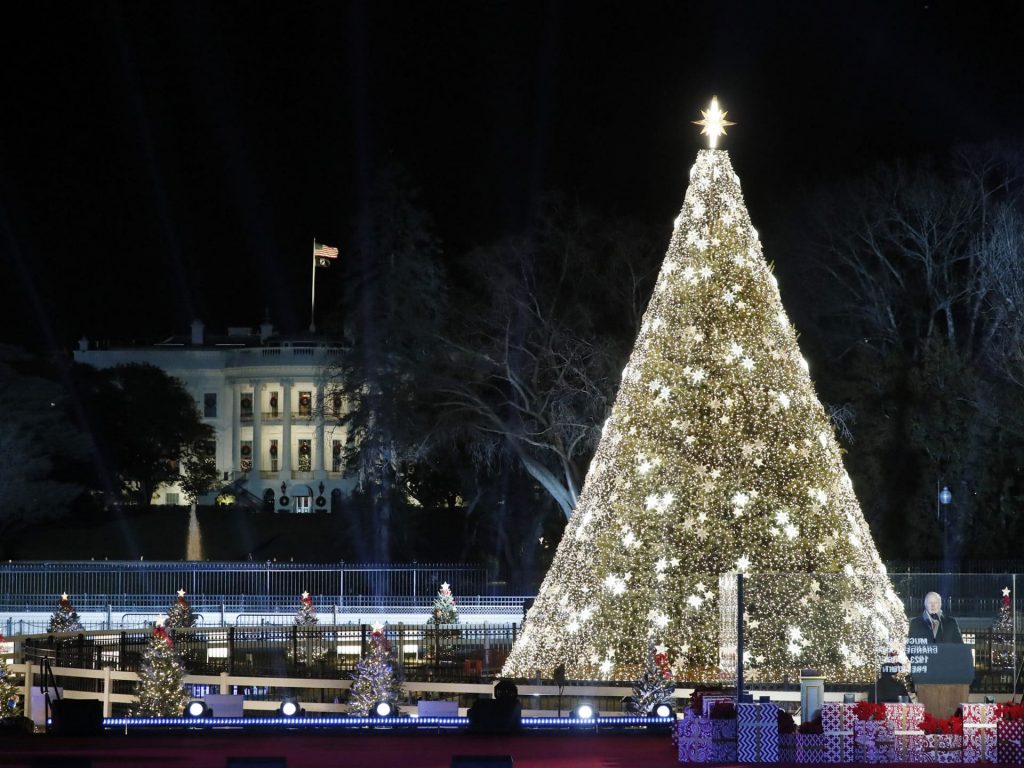 If you're a local or a tourist, it's become one of the most prestigious traditions to visit the National Christmas Tree.
This year, a live audience isn't an option due to the ongoing pandemic.
So everyone from around the world can celebrate the long-standing tradition at home with their favorite wine or egg nog. And if you're wondering about the holiday and lighting performances, they will take place as usual (just watch them virtually).
When: 3rd December 2020
Tickets: $20 – $45
Watch it here: National Christmas Tree Virtual Viewing
National Cathedral Holiday Concerts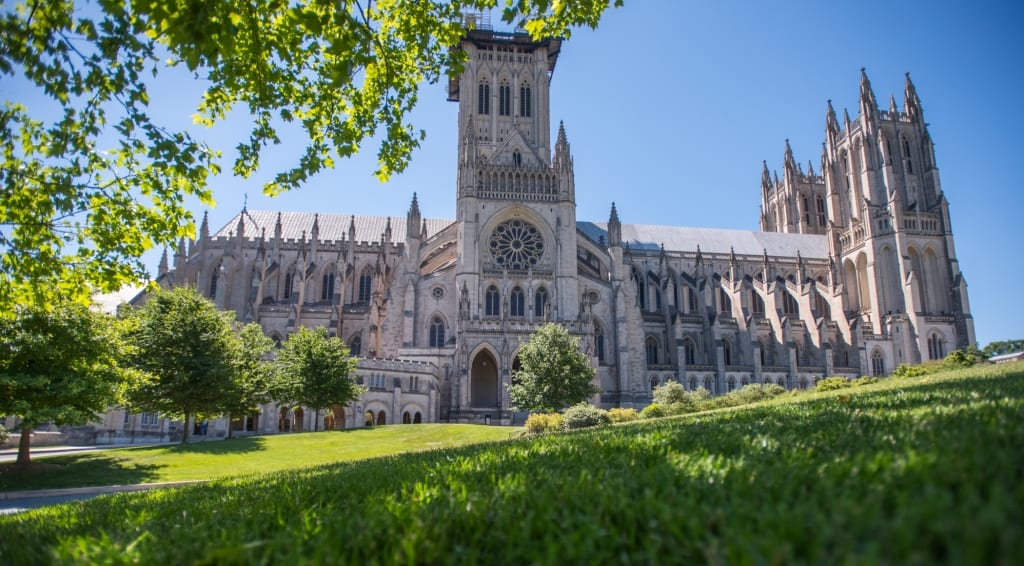 2020 took a toll on the holiday season, but the National Cathedral still found ways to make it more festive for you to enjoy the holiday events in DC.
Get your online tickets for the Christmas Day Recital and Music Show by Thomas Sheehan and George Fergus. Ugly sweaters and PJs with a side of hot cocoa are encouraged.
Tickets: Free but donations are welcome.
Watch it here: Organ Christmas Recital
16th Annual Downtown Holiday Market
Kick-off the holiday season at this one-stop Winter Wonderland. Bright lights and decor in the Penn Quarters and Chinatown will leave you amazed and gobsmacked.
Also, don't forget to indulge in the jolly-good performances and lip-smacking food at the 16th Annual Downtown Holiday Market. After all, you need to end this year on a happy note.
When: 20th November – 23rd December 2020.
Time: 12 p.m. – 8 p.m.
Where: F Street between 7th and 9th Streets NW, Washington, DC. Click here for directions. 
Crystalline: A Submerge by ARTECHOUSE Experience
Explore the true connection color with the earth and crystals at the Artechouse. The theme this year is the Pantone color of the year: Classic Blue.
Immerse in a journey filled with adventure and contemplation through an illuminated, blue castle. You will discover fascinating things about your surroundings in each room. Submerge yourself in the sensory audio and creative visuals of the Classic Blue.
Tickets: $12 – $24
Time: Monday – Thursday: 12-8 p.m. | Friday – Sunday: 10 a.m. – 10 p.m
Where: 1238 Maryland Ave. SW,
Washington, DC 20024. Click here for directions. 
Georgetown GLOW
Are you looking for the perfect social distancing tour amidst the pandemic? Georgetown GLOW might just be it.
Take a walk through an extended display of traditional lights featuring the best items from local artisans. This can be just the place for you to buy some unique, one-of-a-kind jewelry or local items.
When: Starting 4th December, from 5 pm to 10 pm nightly.
Where: 1041 Wisconsin Ave NW, Georgetown, Washington, DC. Click here for directions. 
With proper safety measures, you can turn this unprecedented year into something more memorable with the best holiday events in DC. Read the guidelines, book your spots in advance and get ready for a festive blast. You truly deserve it!