Homeowners are heavily occupied with the cost and design of their new kitchen when they think of kitchen renovation seriously. They try to find the best bargain and the most beautiful design and materials. In most cases, they ask the contractor, "how long does a kitchen remodel take?" at the last minute. However, the efficient use of time is highly important these days.
Kitchen remodeling means a period of construction and inconvenience at home, which urges you to change some of your daily routines. Therefore, knowing when you are going to have your new kitchen and get back to your routine is your right, and maybe your responsibility, as well.
How Long Does A Kitchen Remodel Take?
In this post, we explain the whole kitchen remodel process, touching each step briefly. Hence, you will be able to make a more precise calculation of the kitchen upgrade period. Furthermore, if you find steps that are not in your plan, you can just ignore them in your estimate and prepare yourself and your family accordingly. You can also see a timeline table at the bottom of the page to have a quick look at the steps.
| | |
| --- | --- |
| Steps | Expected Duration |
| Crystallizing | A few days to a few years |
| Finding The Contractor | 1-2 weeks |
| Designing | 2-3 days + 20 days |
| Waiting For The Products | 1 month |
| Demolition | 2-3 days |
| Structural Work | A few days to 1 month |
| Rearranging The Utility Infrastructure | 10 days |
| Painting | 1-2 days + 1-2 days |
| Flooring | 1-2 days |
| Cabinets | 2-3 days |
| Countertops and Sink | 1 day |
| Backsplash | 1-2 days |
| Appliances | 1-2 days |
| Lighting | 1-2 days |
| Finishing Carpentry | 1 week |
Download Infographic
Crystallizing
Kitchen remodeling is triggered by the need for change. If you think about this idea of change elaborately, you will notice that you are actually planning it. The planning refers to the plan and scope of your kitchen remodeling in your mind. In this period, you try to understand how urgent this change is, how substantial change you need, and how much money you can allocate for that. This stage is totally up to you, and it might take a few days to a few years.
Finding The Contractor
Finding a contractor is not a big deal in many cities now. There are many companies offering kitchen remodel services for you. Of course, any homeowner wishes to hire the best contractor possible, but unfortunately, there are many variables you should consider. So, the best contractor for you may not be the best one for your neighbor. You should take the testimonials and referrals into consideration, visit as many contractors as possible, and then you should learn the details of the costs, discounts, timeline, and materials from each contractor. The length of this step, as well, depends on you majorly. Normally, 1-2 weeks are enough to decide on a contractor.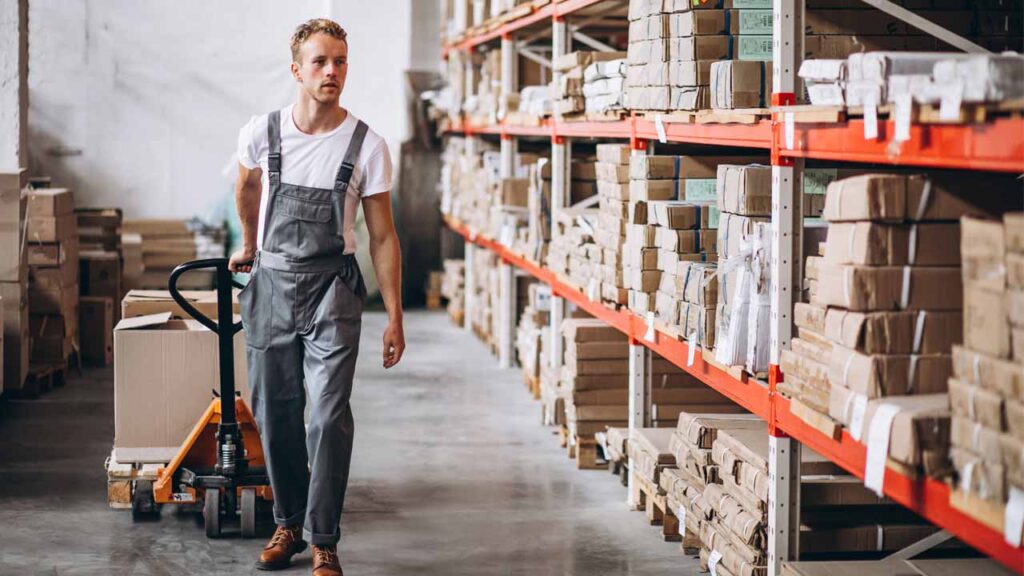 Designing
You can consider the designing period in two sub-stages, designing the scope and designing the details. In the scope designing process, your contractor tries to understand your needs and expectations in more detail. You can add or remove some work in your previous list, considering the contractor's guidance. In the end, you have the final list of the works. This period usually lasts just for 2-3 days.
As for detail designing, you discuss each work in the list considering esthetics, functionality, material, cost, and time required. In fact, this is the stage where you can tune up the rest of the procedure. If you think it is better to save time, you can go with the materials and work that will be ready sooner. If you want to save some money, you can go with less expensive options. You can also take a look at some kitchen remodeling ideas on the internet.
According to your preferences in the above step, your contractor orders the products (cabinet doors, countertops, floor tiles…etc.) needed. This step should take less than 20 days.
Waiting For The Products
In a complete kitchen renovation, it is hardly possible for a contractor to keep all the products in hand ready for you. They usually need to order them from suppliers. The shipping of all the products takes around 1 month. However, you should also consider the possibility of changing your mind, getting a damaged product, returning or changing it…etc. This might double the time needed to make the products ready.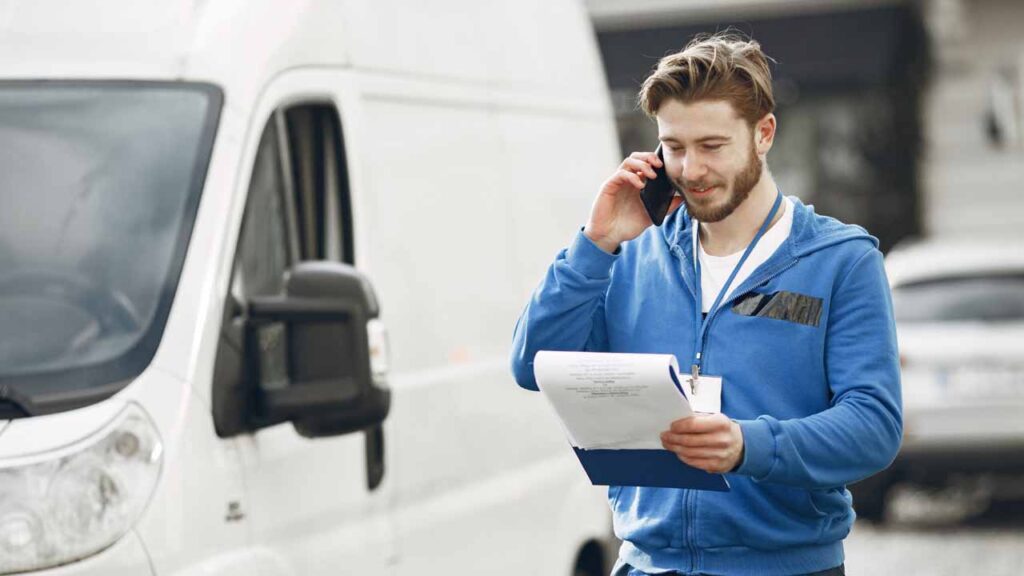 Demolition
This is the step that you meet and host the construction team for the first time. They will remove your existing kitchen as fast as possible. Although they are there to demolish, they will still need some delicate work in order to take out the countertop, cabinets, windows, doors as reusable as possible. You can sell or donate your old kitchen appliances. The length of this step depends on the scope of your kitchen remodeling. If you are planning to remove some walls or change the place of the windows as well, it may take 2-3 days under normal conditions.
Structural Work
You should consider this step only if you are going to have a considerable demolition in your house. For example, if you get your kitchen walls or windows demolished, you need much more time compared to the cabinet and countertop removal only. So, we can say that for more substantial projects, the period might last more than 1 month, but for minor projects, you can ignore the elapsed time on the structural work.
Rearranging The Utility Infrastructure
In many renovation projects, homeowners want to change some of the utility layout, which requires some changes in the infrastructure of those utilities, such as electric outlets or water or gas lines. In fact, they don't take long, but since different sub-contractors execute them in most cases, you may need to wait for each subcontractor to finish his job. Also, in some infrastructure works, a job needs to be completed to move to the next one, and it might take longer. Thus, considering all the potential problems, you can take this utility work for like 10 days.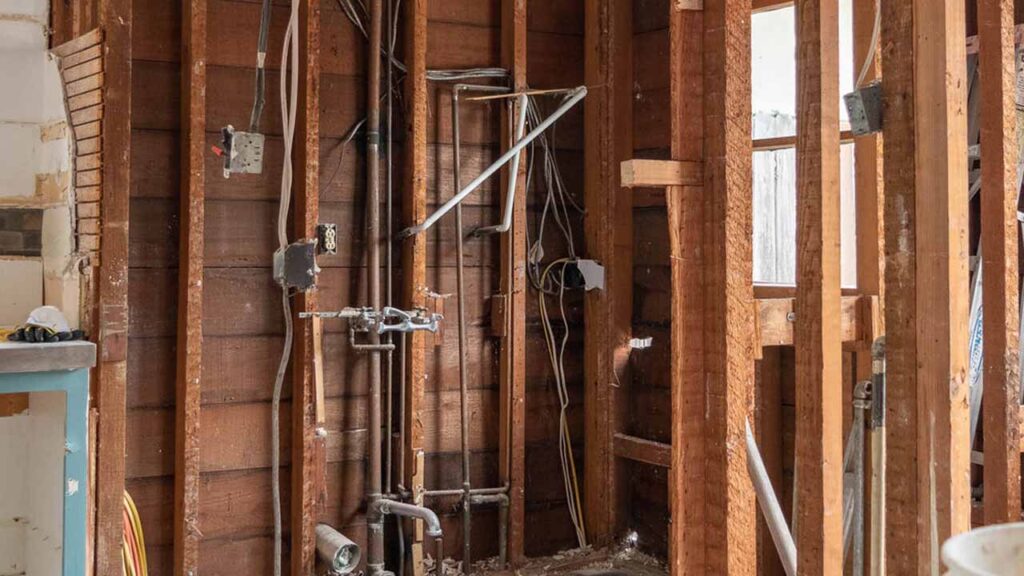 Painting
In most cases, painting is done before the installation of the cabinets. In this regard, it takes 1-2 days of painting and 1 day for drying. However, some projects might need a final painting after the cabinet installation, which means 1-2 days more.
Flooring
If your remodeling includes flooring, you will need 1-2 days minimum for that. Depending on your flooring type and the infrastructure work, you might need to add one more day to be on the safe side.
Cabinets
Assuming that your contractor has got the cabinets ready to install, the installation takes 2-3 days, depending on the size of your kitchen. Actually, this is the first step that you feel the construction site in your house is transforming to a kitchen. It is really awesome!
Countertops and Sink
If your contractor is a well-organized one, your countertops should be there waiting for installation. The installation takes only 1 day if there is no surprise work popping up. Also, the sink is usually installed together with your countertops.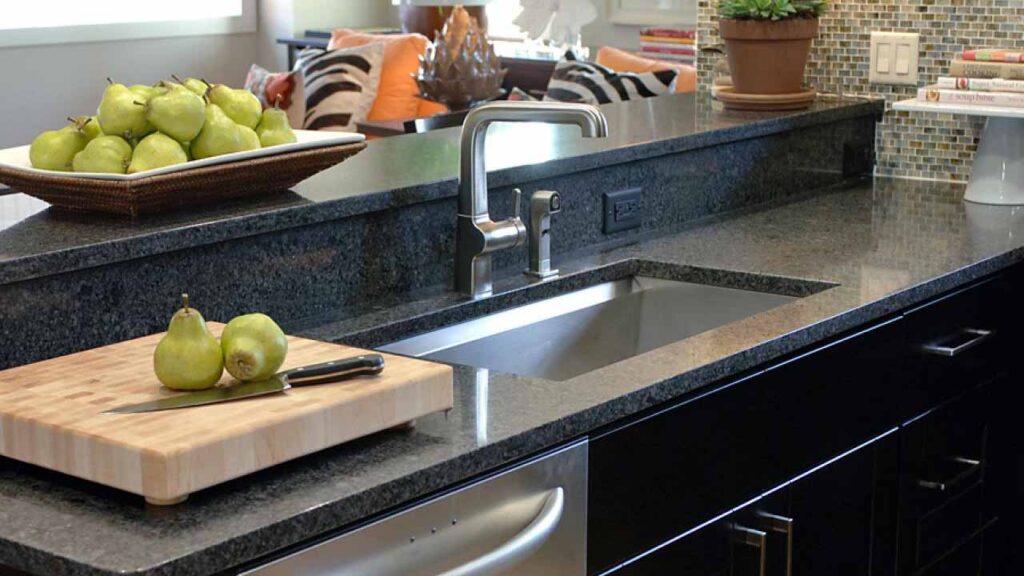 Backsplash
Depending on the type of backsplash you choose, this step should take 1-2 days.
Appliances
Assuming that you are using your existing appliances or the new ones are already ready in your hand, the installation of the appliances doesn't take long. If you don't face the last-minute electricity problem due to the changes in the infrastructure, this stage takes 1-2 days only.
Lighting
Normally lighting should take only one day, but if you are planning to have a bit more complex lighting systems involving your cabinets or backsplash, you might need one more day for that.
Finishing Carpentry
The finishing work is usually simple things, but the problem is that you can't make a list of them (cabinets adjusting, toe kick leveling, trimming the floor..etc) at once. You need to spend some time using your kitchen to notice the problematic points in the kitchen. You should also try appliances in their new places. This step usually takes less than a week if you use the kitchen actively.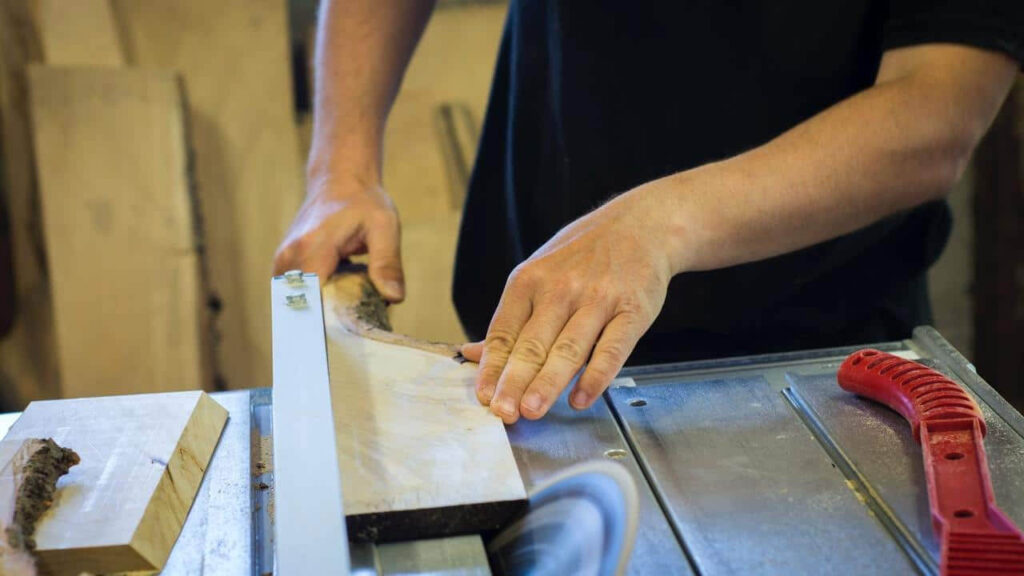 Bottom Line
As you see, once you have made your mind clear about the kitchen remodeling, the whole procedure takes around 3 months. So, if you are ready to have a renovation and ask "how long does a kitchen remodel take?", now you have got the answer. But, of course, you can still reduce the time by skipping the steps that are not in your scope.