Homeowners are seeking bathroom lighting ideas to make the most of their bathrooms, and they are not wrong at all. Lighting is an important part of bathroom remodeling projects, and it is always advised to consider that just as you start with any remodeling or renovation project.
Bathroom lighting is expected to serve flawless when it comes to basic functions like illuminating the room and making the activities possible inside. However, aesthetic concerns are gaining popularity among people these days. Creating an exotic ambiance, a vivid color scheme, or getting into a relaxing mood are some of the expectations that homeowners have from bathroom lighting ideas.
Getting The Best Lighting For A Bathroom
Though you will read a bunch of bathroom lighting ideas in this blog, there are three main types of lighting: ambient lighting, task lighting, and accent lighting.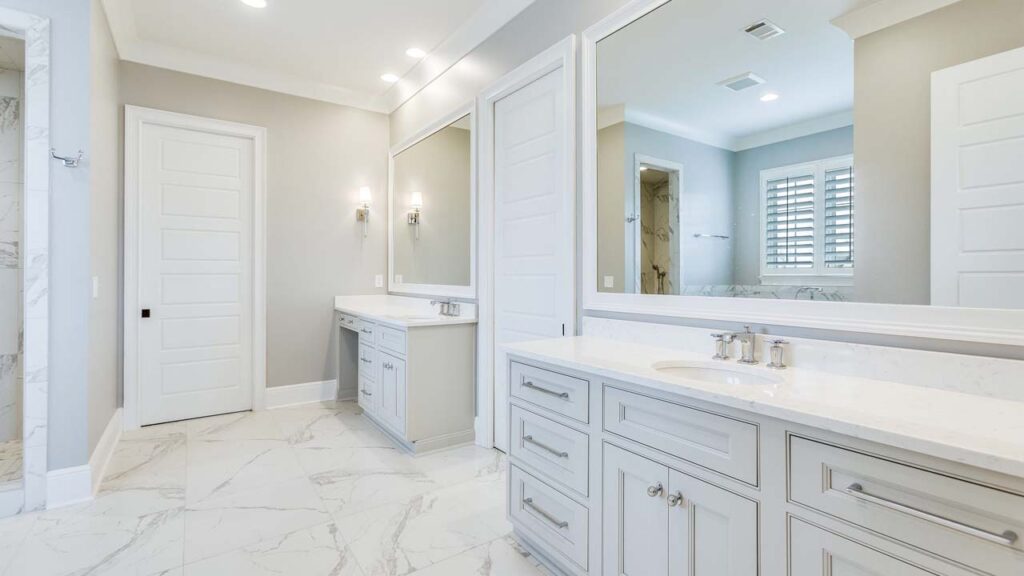 Ambient Lighting
Ambient lighting has both aesthetic and functional purposes. For example, by using multiple lights at different positions instead of one single light above, you can create a more spacious feeling while getting an ambiance of light shafts running from the ceiling to the floor beautifully.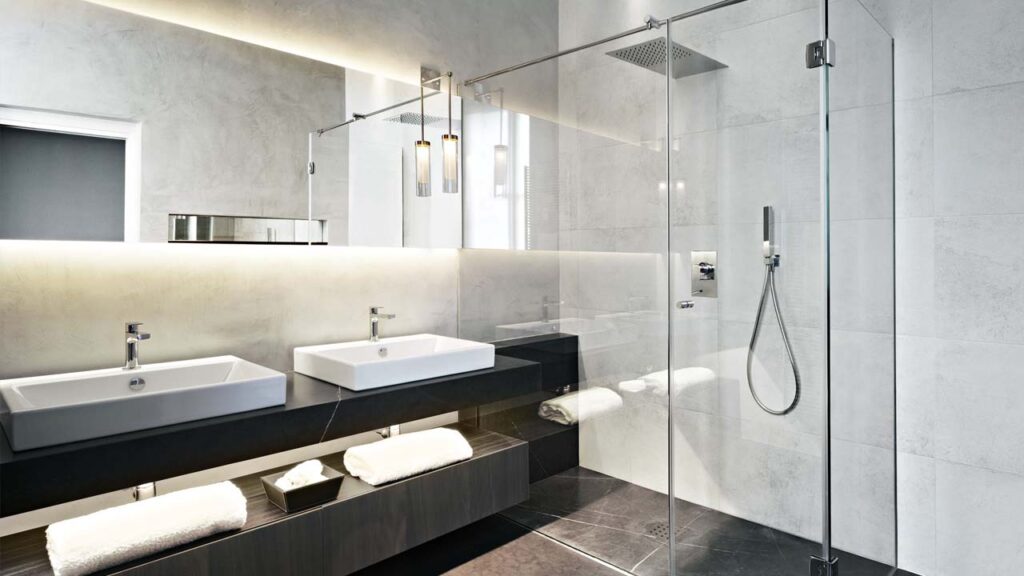 Task Lighting
This type of lighting mainly aims to enhance functionality in the bathroom. For instance, the bathroom vanity and the mirror are critically important when shaving and wearing make-up. Thus, correct lighting facilitates these tasks. The idea can also apply to showers or other task units in a bathroom.
Accent Lighting
Accent lighting highlights one particular object or one side of the room. This simple touch of light can make a great change in your space. Using different switches, you can multiply the accented spots in your place. Accenting the bathtub, the vanity top, or an accent wall are popular choices for interior designers and homeowners.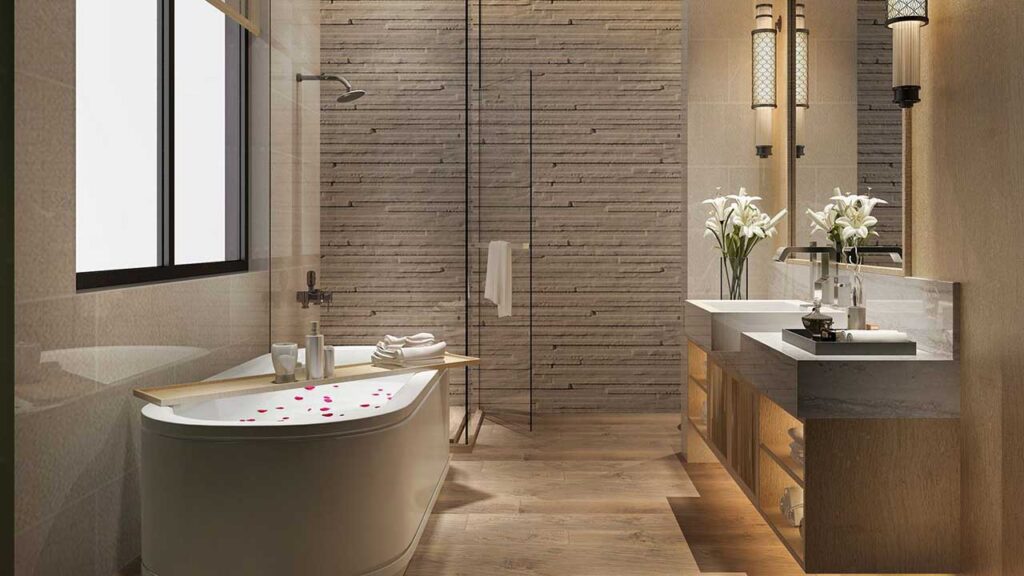 Bathroom Lighting Ideas
Above mentioned approaches to lighting give direction to various bathroom light ideas today. Here you can find the best bathroom lighting ideas ranging from highly luxe-looking ones to simpler practical solutions for your bathrooms. Reading through the ideas for bathroom lighting, you will be able to pick the best one(s) for your place.
1. Midcentury Modern With Some Retro Sauce
Let's start the list with a small bathroom lighting idea. Installing a simple Edison bulb in a modern bathroom might not sound like a good idea. But in a small bathroom with a vivid color like yellow, the style will make a significant impact.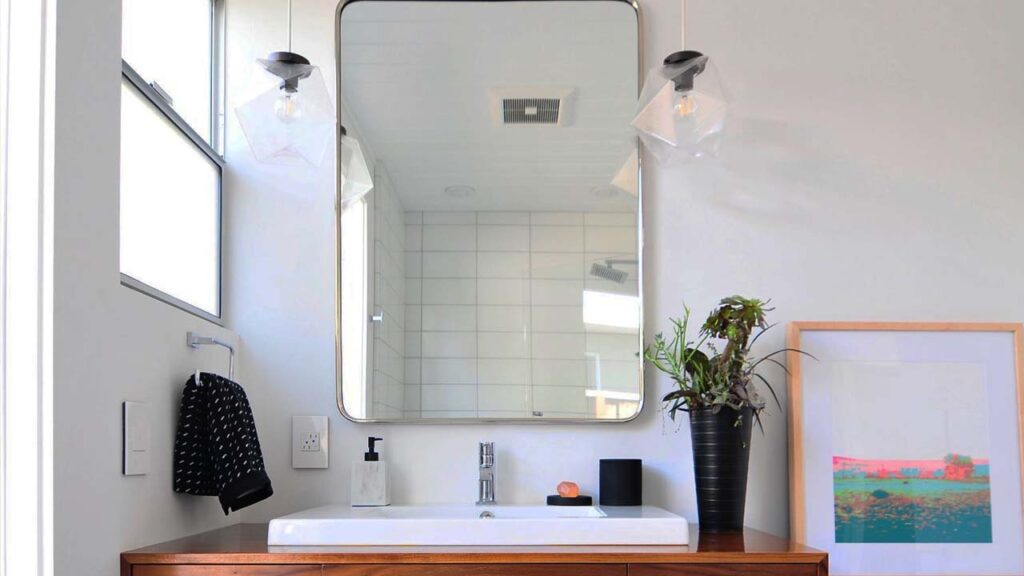 2. Mood Creation Balanced With Practicality
Another combinatory bathroom light application is more about positioning. Task lighting is typically positioned above the vanity, but if you don't plan the angles of the lights, you might end up with shadows on your face while you are shaving or wearing make-up. Thus, by adding some vertical LEDs in addition to the existing ones above, you get even brighter and more flattering lighting with no shadows at all.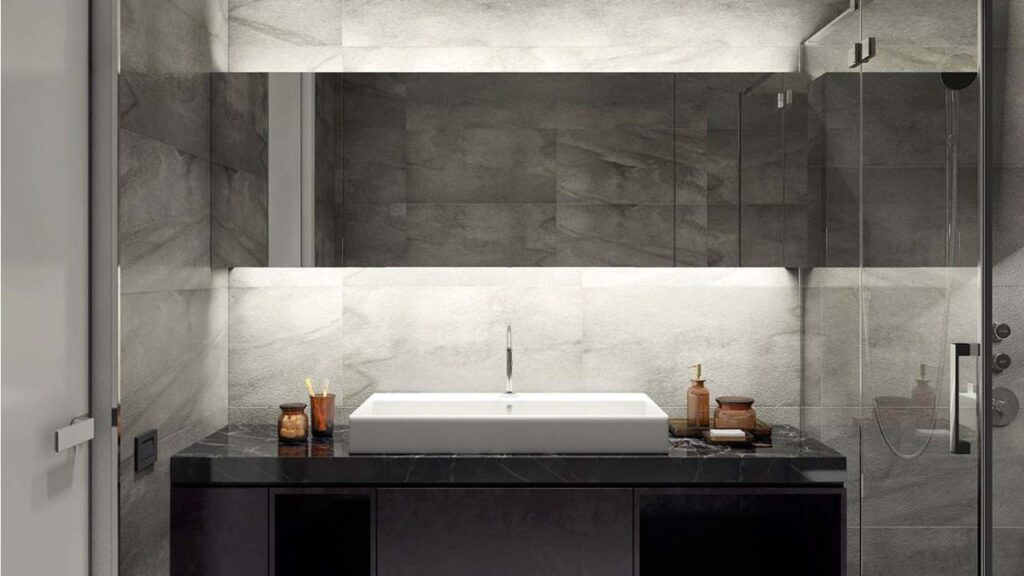 3. Smart Spotlights
Many people tend to position the spotlights in or around the center of the ceiling. For example, in a bathroom, the spotlight for the shower is usually placed in the central grid. However, simply moving the spotlight toward the wall where fixtures are installed will make your bathroom look more spacious with an accentuated nice wall.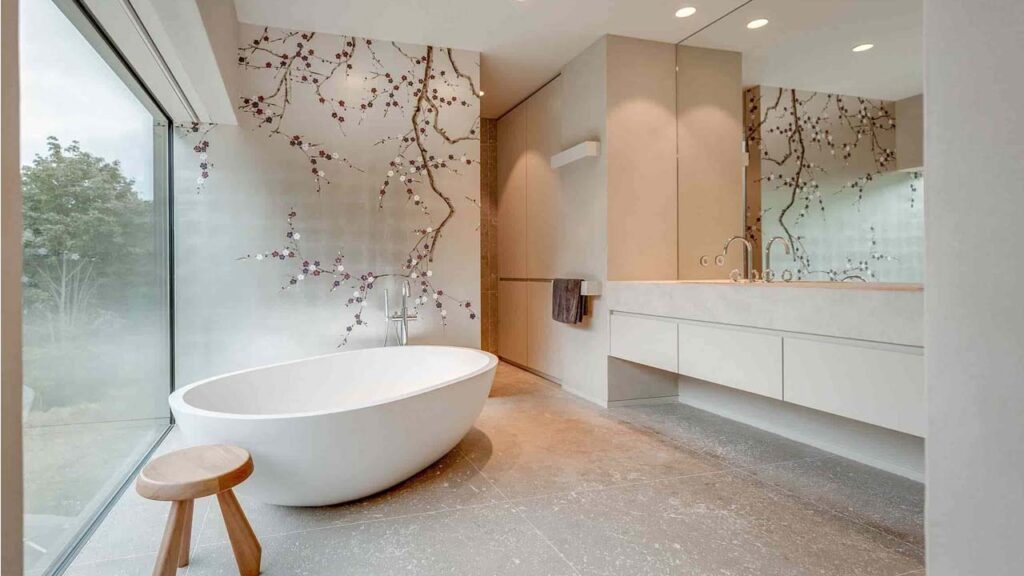 4. Go Bolder, Be Unique
Statement lighting is one of the first alternatives for many homeowners when they want to be unique. Oversized lighting with some crystal details can give an instant glamour in the bathroom while providing you with a unique bathroom feel. If you are interested in the bathroom ceiling lighting ideas as well as the overall lighting, this one is perfect for you.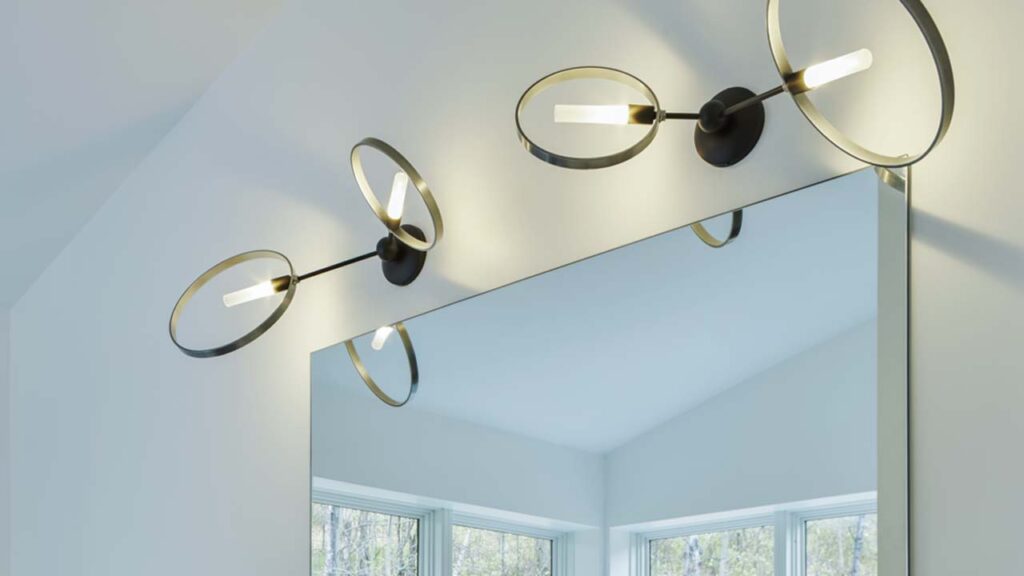 5. Artistic Scones
The master bathroom is where you can use black more, and the lighting in a bathroom with black walls and flooring needs more artistic touches. Belgian black marble is a good example of this. With bronze vanity legs, any ceiling lighting would be insufficient to exhibit the beauty of your master bathroom idea. Using scones, you can create breathtaking elegance and beauty.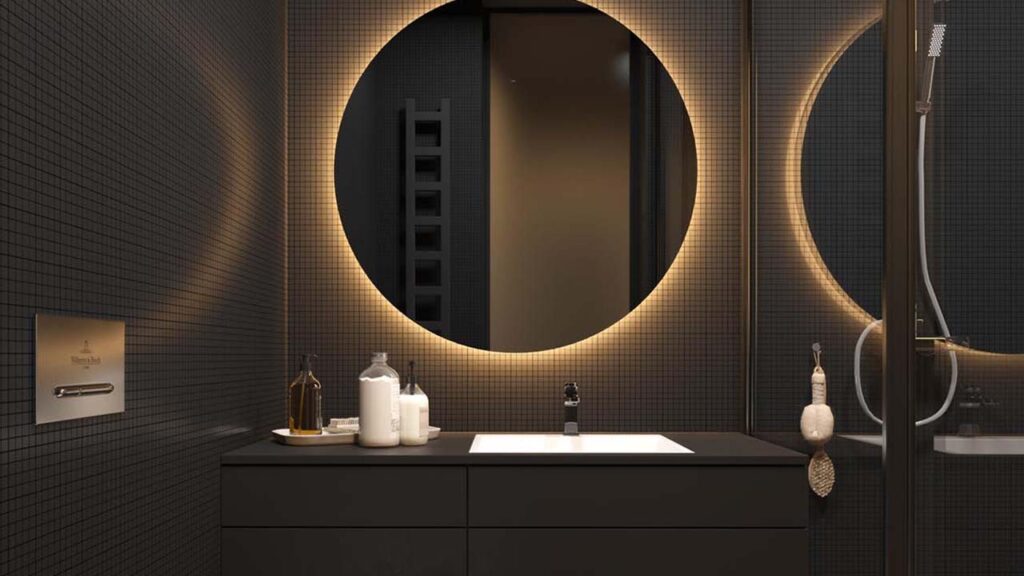 6. Modern Loft
Installing a vintage light fixture over the bathtub is already a nice move to beautify the bathroom. Just get a bigger light and replace your modern fixtures with vintage ones. This combination is perfect for a smaller bathroom with black and white tiles.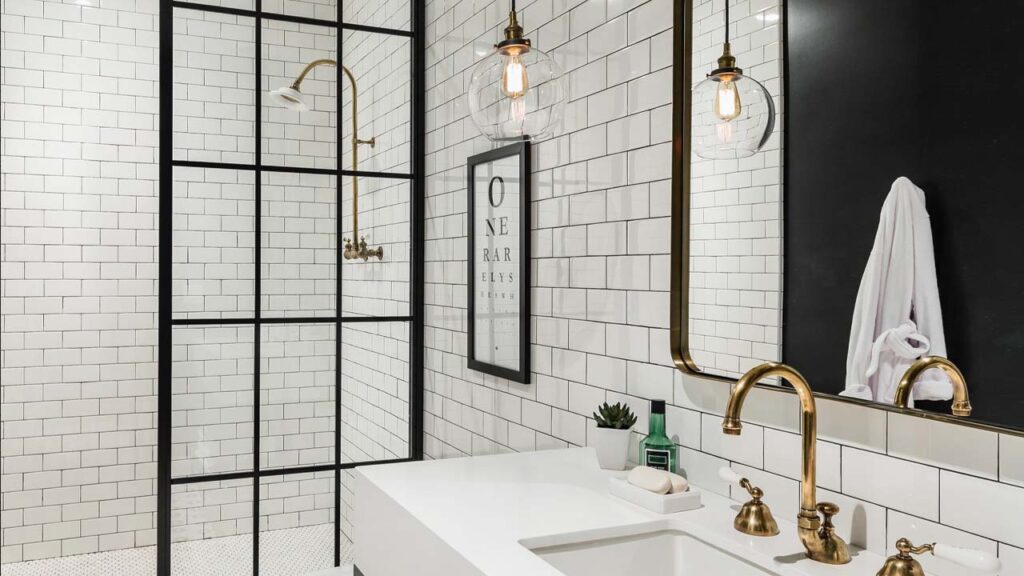 7. Smoky Sconces
Unlike modern bathroom lighting ideas over the mirror, using the mirror sides can give you a unique feeling while not risking the functionality. Smoky sconces on each side of the mirror make an intriguing effect with a smoky quartz vanity top.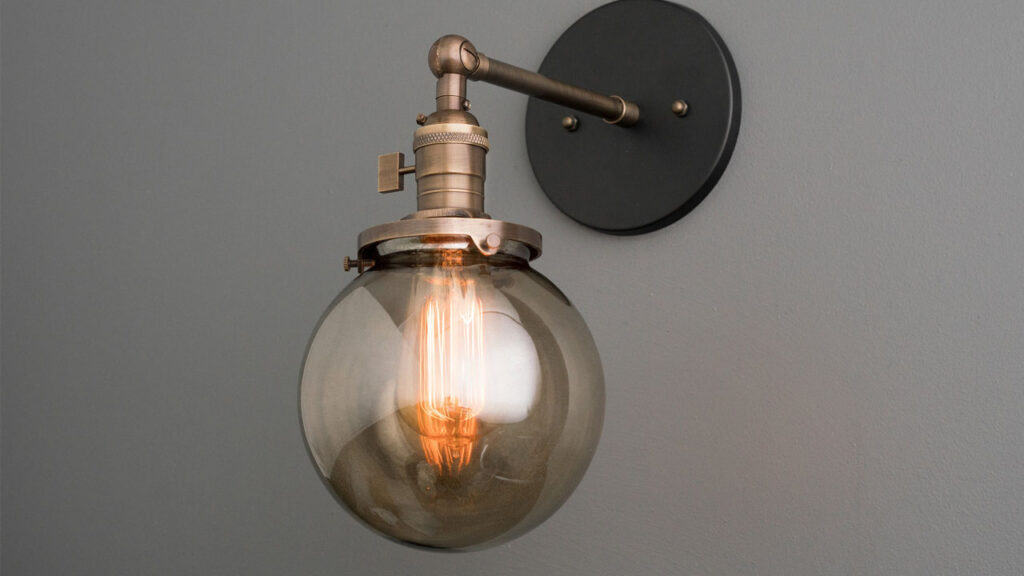 8. Globe Sconces
If you have a large bathroom with double sinks and mirrors, globe stones function well as task lighting. Cross-beaming makes your shaving and make-up easier while perfectly matching the angular pattern of tiles. The black hardware of the sconces punctuates the pattern and color of the tiles even better.
9. Serenity Lighting
Ambiance lighting is combined well with a piece of task and accent lighting in this design. Hanging a large chandelier at the central ceiling position still allows you to use recessed lighting over the bathtub. Remember that your bathtub should be close to the wall side, not in the middle of the bathroom.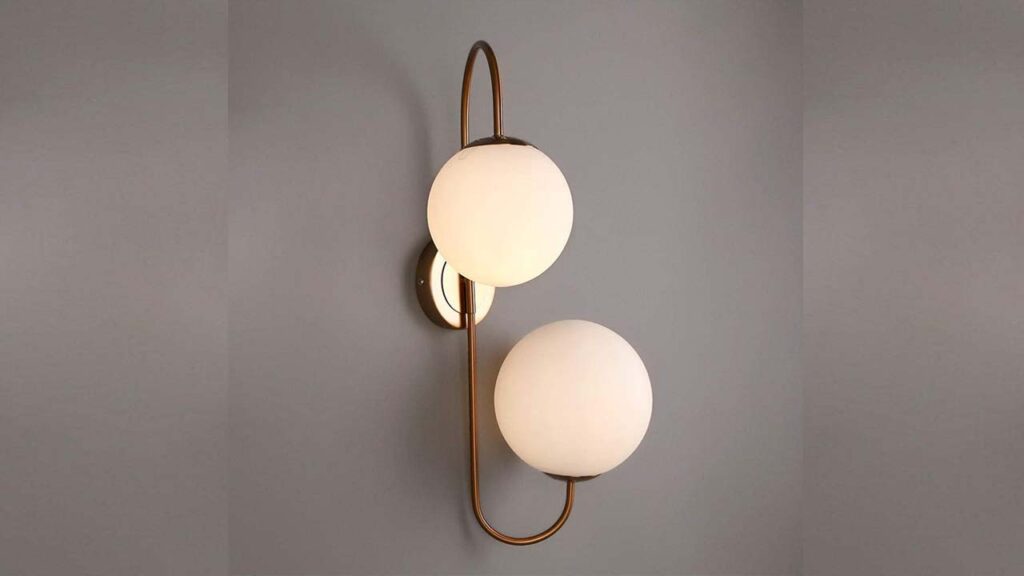 10. Get More Reflectioın
A small powder room is the best setting where this ceiling lighting would work. Metallic arboreal wallpaper on the sidewalls can radiate the light coming from the ceiling. This radiant lighting looks awesome thanks to the variation in the tones and brightness of the color on the wall sides and provides the space with more light.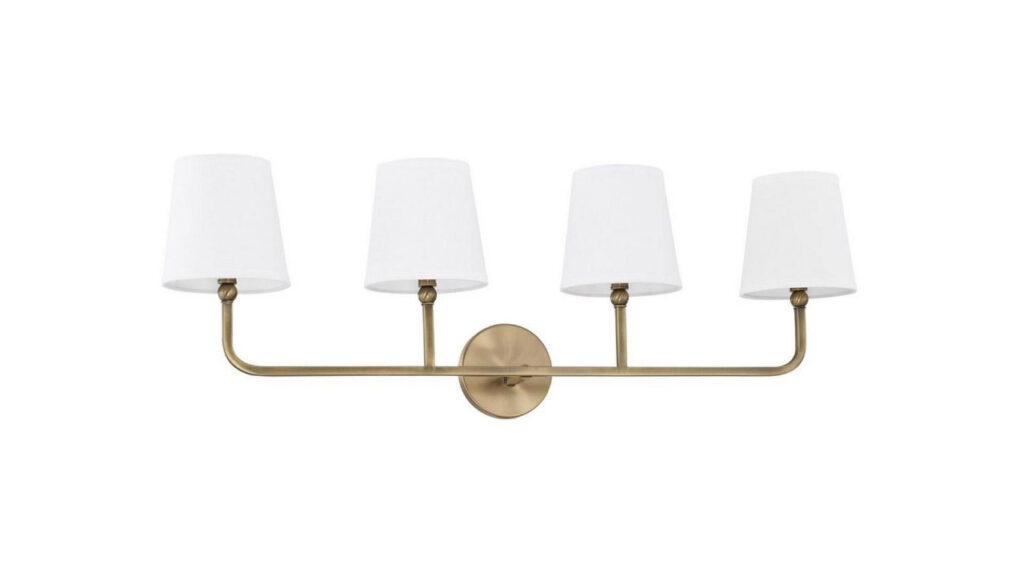 11. Hanging Pendants
You already have natural light, but it is not enough for the vanity tasks? Then, you can install two or three of these hanging pendant lights to do your things more comfortably. Also, using the pendants asymmetrically, you can keep the natural look in your bathroom. Remember that your bathroom will give a more natural feeling if the light coming from the pendants does not compete with the daylight coming from the other side.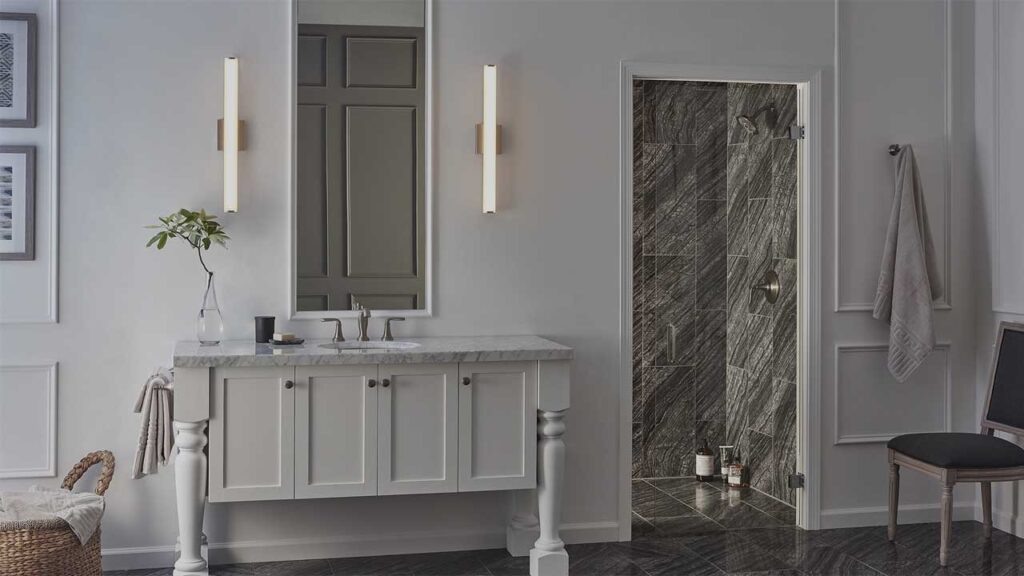 12. Layered Approach
If you need bathroom lighting ideas for a large bathroom, the amount of natural light, size, and shape of your bathroom are all worth considering. The layered approach allows you to make the most natural light through French doors, add pendants over the bathtub in the middle, and sconces on the mirror sides. However, each type of lighting should be positioned far from the others and should not compete.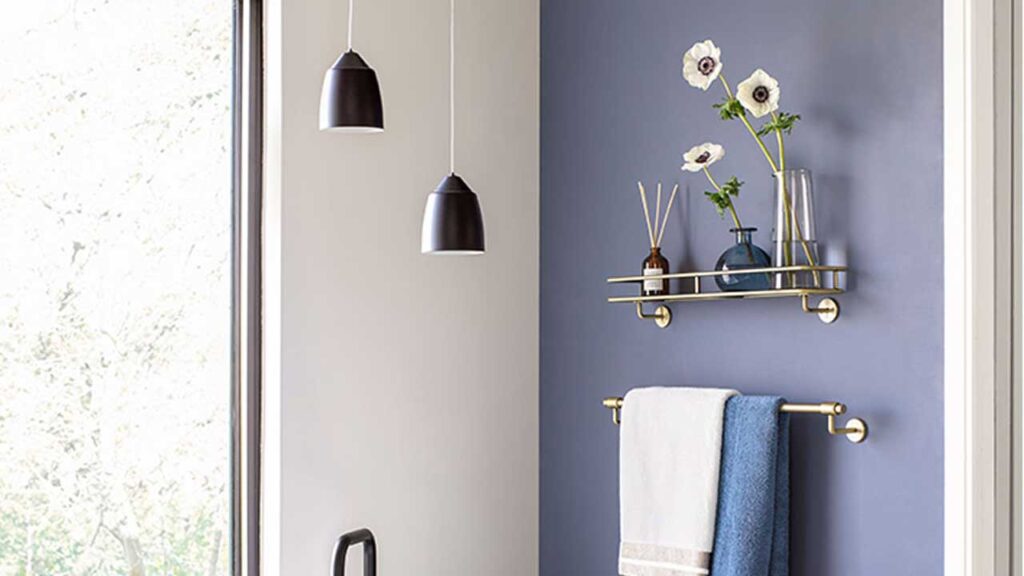 13. Get Moody In The Bathroom
Small bathrooms or powder rooms are perfect for creating a gloomy lighting scheme as an alternative to regular bright lights. A whimsy touch of ceramic sconces and dark ceramic walls, gray or dark green, will create the dramatic ambiance that many people love to see. But, of course, you should still consider normal lighting ideas for vanity or other bathroom tasks.
14. Go Exotic With Accent Lights
Accents lighting is the best way to give drama and emphasize the bathroom feature. The vanity top and mirrors look good with appropriate pendant lights this way. However, a little bit exotic touch is still possible if there is some space between the cabinet bottom and the floor under the vanity. Simply underlighting the floor with an exotic color will add variety and create a beautiful transition from modern to exotic statement.
15. The Power of Powder Room
Accent lighting and ambiance lighting work well in a powder room, especially when the room is home to art and some bolder paint colors. A nice chandelier accentuates the vanity top, and Italian sconces on each side of the mirror help for the tasks in front of the mirror. Moreover, an oversized painting on the sidewall is well integrated into the ambiance, with bold wall colors matching the dominant tones in the painting.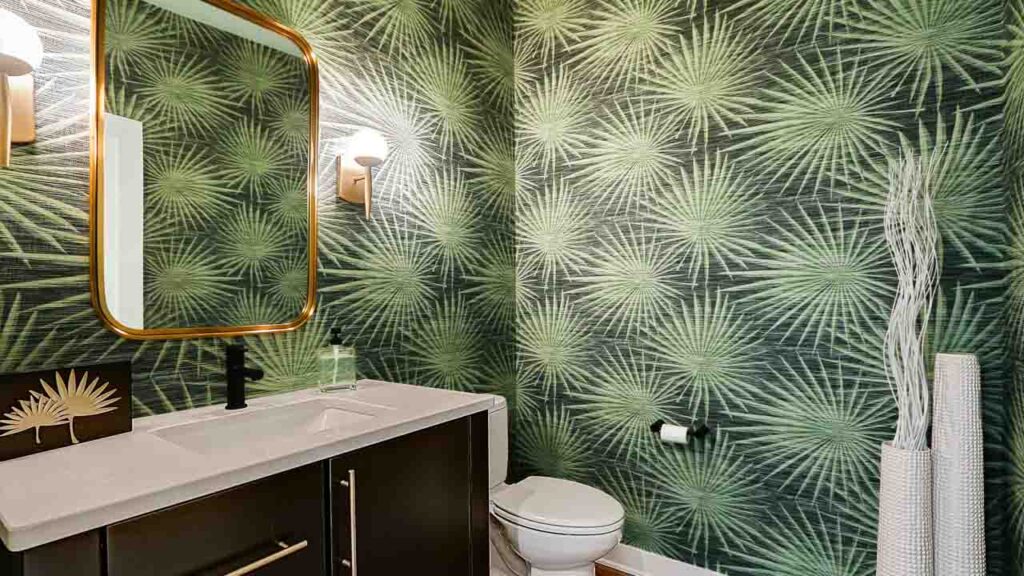 16. Mirror Lights
Uninterrupted clean lines are now available thanks to the developing LED technologies. The lighting is usually serene and understated in this kind of lighting ideas for bathroom. If you have been looking for bathroom vanity lighting ideas, but no light fixture seems appealing to you, then you might consider this highly smart type of lighting integrated with the mirror. This innovative bathroom lighting idea is mostly energy-saving, which pays off in time.
17. Add Some Flavor
Though most bathroom lighting ideas aim for a tranquil bathroom feel, some interior designers know that adding some color through lighting, but not light, is still possible and awesome, even. Integrating the master bathroom with the bedroom can be achieved simply by matching the colors in the bedroom to the lighting fixtures, like small lampshades over or around the mirror. For example, red sheets or furniture in the bedroom can be complemented with red lampshades.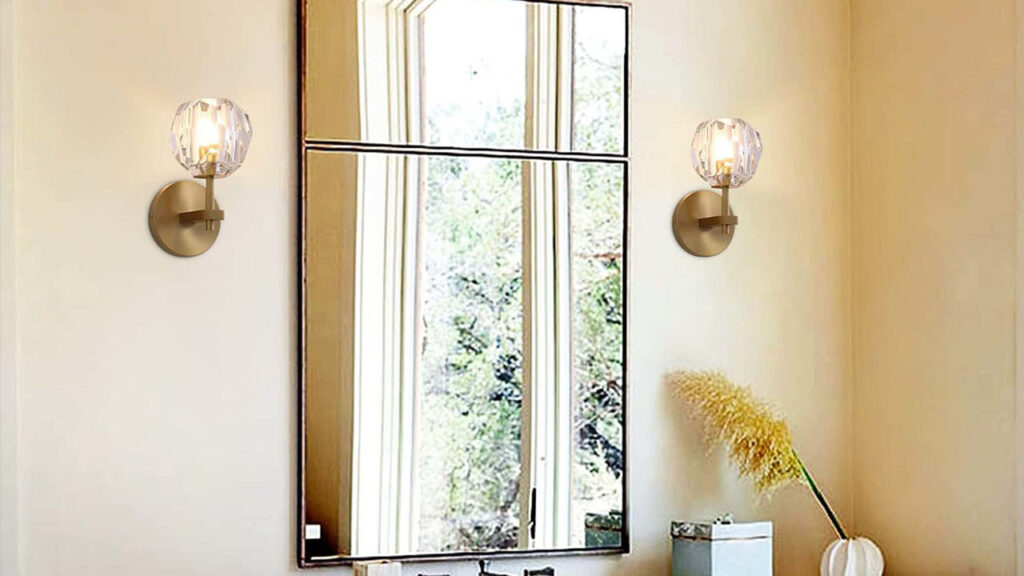 Conclusion
Now that there are bathroom lighting ideas ranging from classic mid-century designs to the latest smart technologies, we can say that bathroom remodeling ideas are never complete without good planning of bathroom lighting. Making a wise choice now will provide you with a better bathroom feeling in the long term.