Unless you have a whole farm in Fairfax and are able to produce all that you need, you are one of the billions of us around the world to rely on grocery stores for food. If, in addition, you are a fellow Fairfaxer or visiting this part of the Commonwealth, there is a perfect reason why you should read this article. Below, it will tell you where to go in the area for the best grocery stores.
ALDI – Good Quality, Affordable Prices
In the pursuit of fine groceries, nobody can blame you for being on the lookout for deals as well. And deals are what you will find at their best at ALDI, the giant German grocery stores chain. The business has multiple locations in Fairfax but the one at 13033 Fair Lakes Shopping Center is where you can get the most convenient service. The store has an enormous space, fast restocking, and highly attentive staff besides all the variety of products you can expect at any ALDI. First-time goers may not find all the brands they are familiar with but it will be totally to their advantage to be open to trying those that are available here. There is plenty of parking and the store doesn't get overcrowded most of the time inside either. Just make sure you have a quarter for the cart and expect to bag your purchase yourself.
Wegmans – Huge, Quality, Pricey
If, however, you have more resources to spare for groceries and look for even a higher number of well-known brands in Fairfax to choose from, then we suggest you check out the other six stores on this list. First one is Wegmans at 11620 Monument Drive just off Route 29. It is a huge store that never runs low on stock. It remained full of fresh produce besides all the processed food items even at the worst of the coronavirus pandemic. And the staff makes every trip here all the more worthwhile. It is not too pricey either. The wine and beer sections are always great hits.
Whole Foods Market – Organic, Pricey
At 4501 Market Commons Drive, there is another alternative for the choosier amongst you. The Whole Foods Market in Fairfax is a brilliant choice for a grocery store anywhere but this one is one of their largest stores in the Northern Virginia area and features an extremely popular approach to displaying products. Inside, it feels as if you are visiting separate shops for each category on your shopping list. The seafood, meat, wine/cheese and bread etc. sections all have their individual bars in addition to neat, well-lit shelves. They offer free samples or full dine-in services or both.
H Mart
At the league of massive grocery stores, H Mart has a special place for Asian food lovers in particular. The Korean-American owner has designed it in a way that it specializes in Korean products. The chain's more than 60 stores nationwide, however, also feature selections from Southeast Asia as well as the rest of the Far East. The chain's Fairfax store at 11200 Fairfax Boulevard follows the same business approach. What you can expect is an extensive grocery store nicely organized between large aisles. It never is an issue here to find what you look for. And just in case, you will always have a member of their exceptionally friendly staff to promptly tell you where it is with a big smile.
Trader Joe's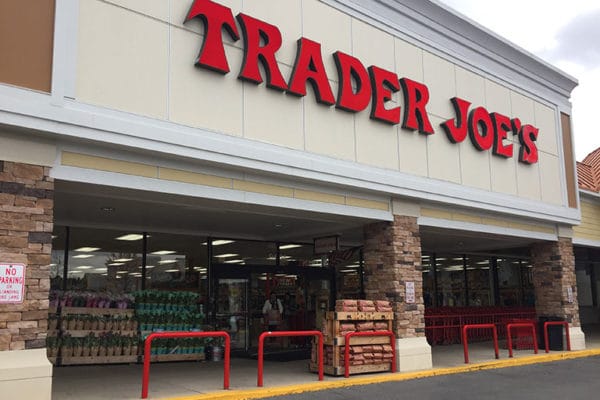 Trader Joe's could easily top this list if it had a larger parking space for its growing community of fans – foodies love it here, for sure. Excluding the parking inconvenience, this place is perfect for all tastes and budgets. It is huge. It is clean. And it is always well stocked with the newest items. Tip to Fairfaxers: come early and avoid all the hustle that its popularity creates!
Baku Delicious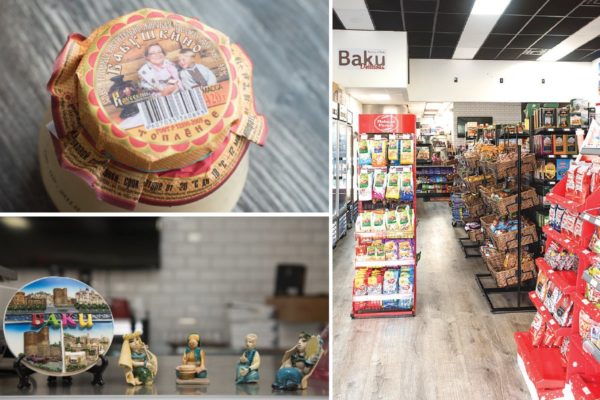 Yet we don't always have the longest shopping list and certainly don't require a visit to a massive store, do we? What we need at those times is a convenient store that could provide just the few items we want to buy of a high quality and for, of course, agreeable prices. Baku Delicious, at 3900 Pickett Road in Fairfax is precisely that store. Featuring a variety of Azerbaijani, Turkish and Russian products among others, this place is modest in size yet unbelievably rich in flavors. It has a small dining area and runs a perfect home-delivery system via popular service providers such as UberEats. Go in person or online, you won't regret it!
Sultan Gourmet Market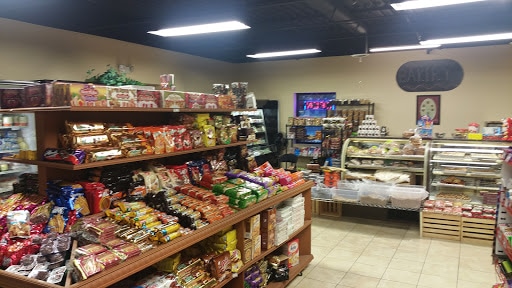 Sharing the region from where owners of Baku Delicious have migrated, Sultan Gourmet Market's owners promise an equally memorable shopping experience at 10560 Warwick Avenue. Most people come here not only from Fairfax but, sometimes even at the expense of long trips, for either baklava or freshly cut meat but the store is the place to be for all the breakfast and brunch items you can imagine being from the Mediterranean, too. It can be anybody's go-to store.