It is quite possible to end up with outdated kitchen trends while passionately following the latest trends and technology. Kitchen design trends, not unlike fashion trends, come and go every year. And just like some of the more everlasting ones (we are looking right at you slim-fit jeans) — some stay longer than others.
The only problem is that changing a kitchen is not as inexpensive as changing into an outfit that's "in".
This is because a lot is at stake here. Kitchen remodeling is an expensive project, and any decision related to incorporating the latest trends has to be taken very carefully. Nobody wants to have a kitchen following one of those outdated kitchen trends, nor do they have the money to change their kitchen every day, after all. So, you have to be super careful with your choices so that the final design lasts for a good ten years or so.
How to Avoid Outdated Kitchen Trends in 2022?
We firmly believe that choosing a theme for a kitchen is more about what NOT to do than what to do for a particular year. After all, fads will always exist — but things that have overstayed their welcome should be done away with first.
Let's look into the outdated kitchen trends that are dying slowly and must be avoided in the upcoming years.
1. Using Marble
A kitchen done in marble countertops comes across as exquisite and has a consistently classic look attributed to it that makes you want to hold on to it indefinitely.
However, it is extremely difficult to maintain and needs to be sealed periodically. Plus, it has a porous texture that allows oils and stains to seep through. If you have kids, be prepared for all kinds of scratches and marks to show. People in 2022 are ditching it for all its impracticality. This can be an important factor, especially if you are going to be selling in a few years.
There are many other options available out there like the solid surface, quartz, soapstone, etc, that can sustain the wear and tear and look good, too.
2. Plaster Walls
Plaster walls in the kitchen are a big no-no. They tend to take on grime very easily and start to look stale after a while; that's a big put-off. This is a big issue, especially in a space that is overly exposed to splashes and other stains. Note, that outdated kitchen trends have become outdated mostly due to the functional challenges they bring with them.
3. Barn Door Sliders
Barn doors are one of the most dramatically outdated kitchen trends. They were hot once upon a time but have been steadily declining ever since. To most modern homeowners, barn doors come across as a tacky option. Best to avoid them especially, if you are planning to sell your house in the coming future.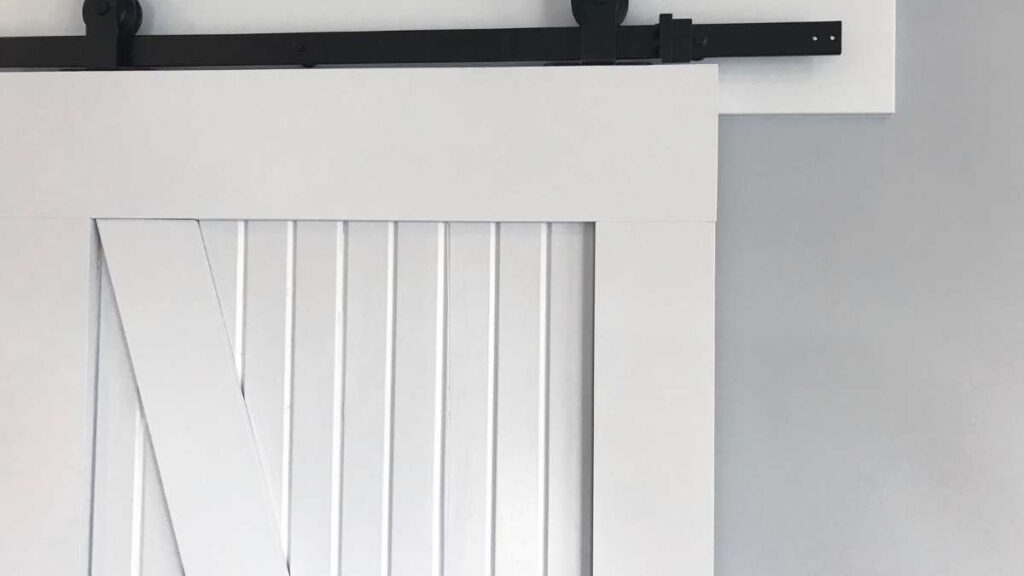 4. All-White Kitchen
White is irreplaceable; not all colors can give the same feeling that white can. However, somehow the idea of an all-white kitchen with white cabinets, white fixtures, and even white countertops and white flooring has begun to lose favor as an ongoing trend. It gives a washed-out look to the space and becomes overwhelmingly stark. Besides, it has been SO overdone in the last decade that it's starting to become an eyesore.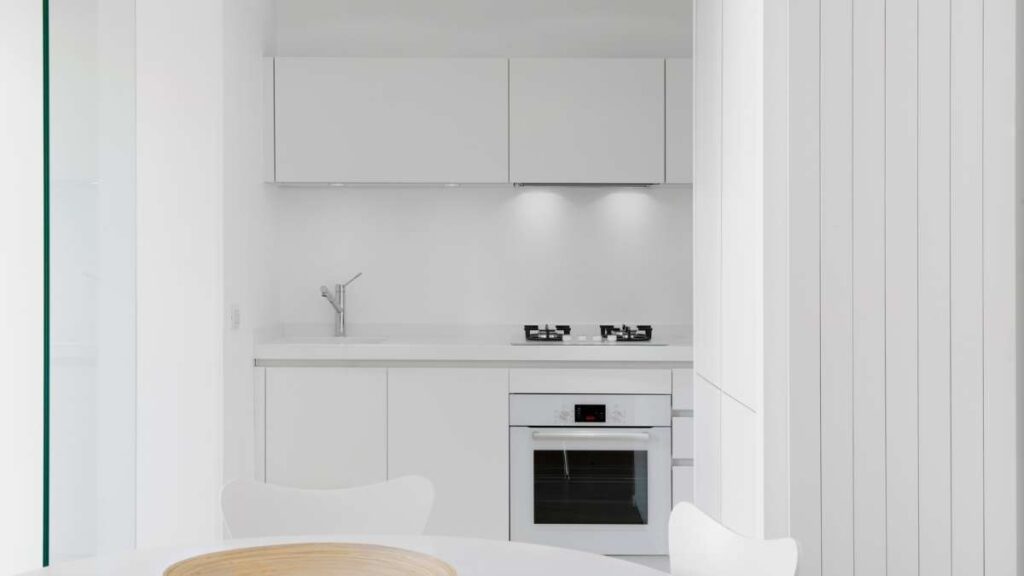 Other options that are going strong are natural wood tones, bold cabinets, and even a splash of a color that pops on one statement wall.
5. Subway Tiles
If your kitchen has been done in subway tiles and you plan to go for a kitchen remodel, consider getting rid of the tiles as they are among the nearly outdated kitchen trends. Subways are already overused as well as overexposed. You can choose from many other interesting options in different colors, shapes, and textures.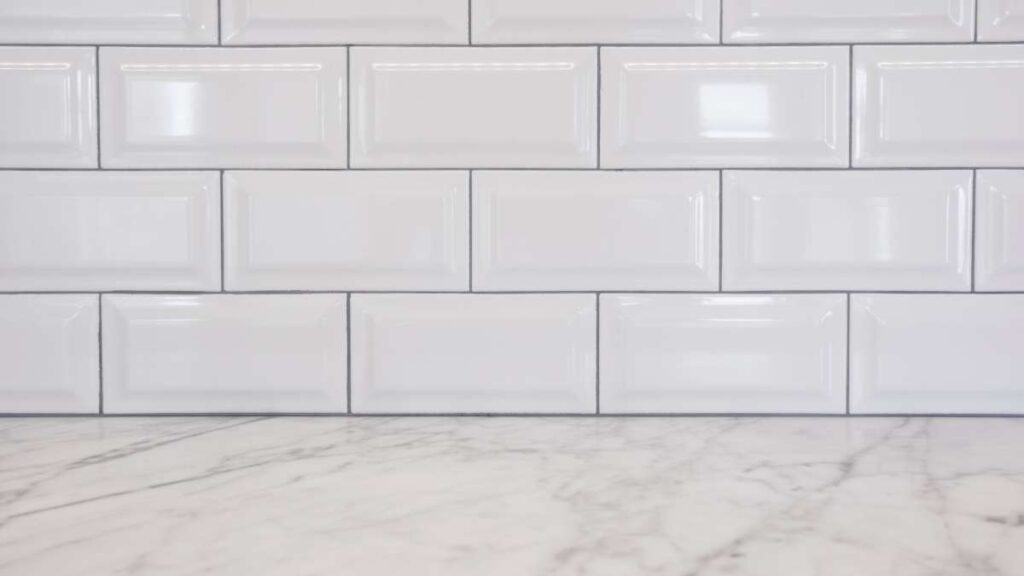 6. Industrial Style Lighting
There was a time when heavy and oversized lighting was in vogue. But not anymore. There has been a substantial change in design preferences lately. And the current preferences seem to have added industrial lighting to the list of outdated kitchen trends.
With the design world moving towards clean lines and minimalism, sleeker options like soft pendants are the favored option for creating just the right amount of ambiance.
7. The Traditional Dining Table
You have tons of memories there, and it is probably the focal point in your kitchen. But regretfully, there is no place in the contemporary kitchen for the traditional dining table anymore. Instead, snug upholstered chairs and low tables have entered the kitchen for that lived-in look.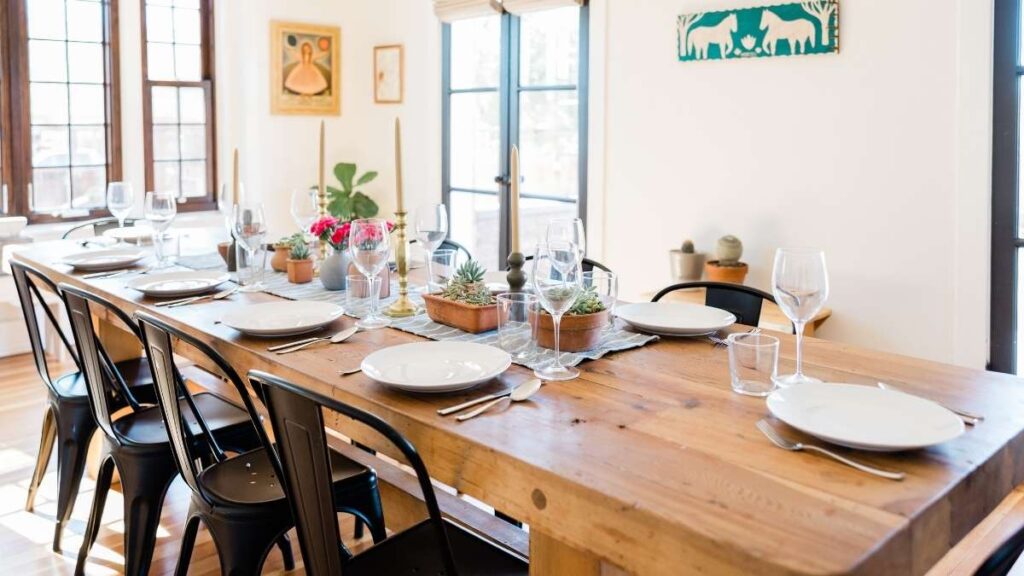 8. Traditional Cabinets
Traditional cabinets are moving out of fashion, with open shelving taking their place. Open shelves are more accessible and bring a certain charm to the space. Be mindful that open shelving doesn't go with every kitchen. There are sleeker, customizable options in contemporary design in cabinetry available for others. Besides, open shelves are much harder to maintain than contemporary cabinetry.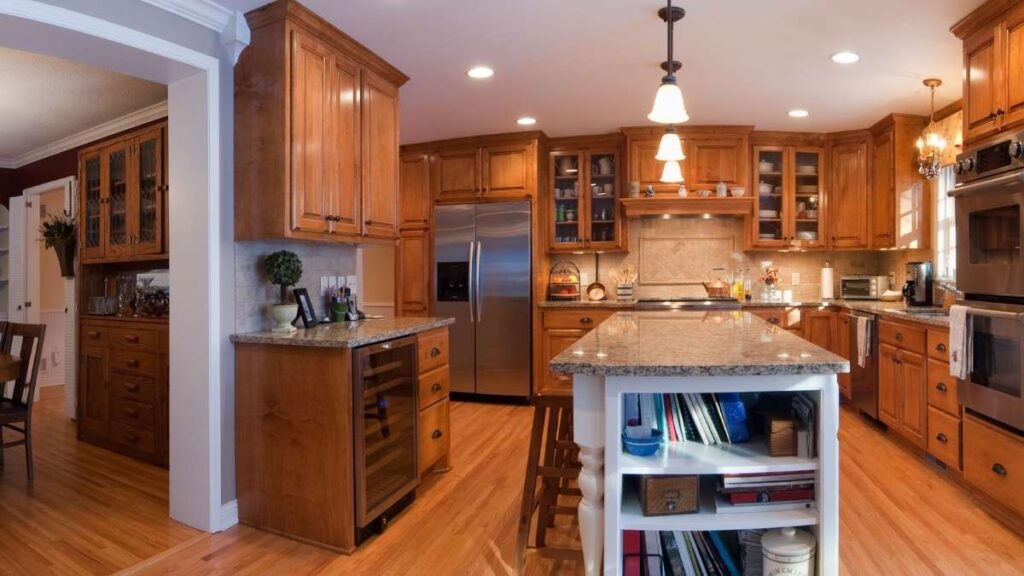 9. Granite Countertops
Granite countertops have sort of lost their appeal. There was a time when it was an unparalleled luxury element in the kitchen.
However, with design choices moving towards lighter and sleeker kitchens, granite countertops just don't fit in the present definition of contemporary. Other alternatives are going places, such as quartz and solid surfaces. They come in great designs and patterns and are worth investing in.
10. Over-The-Range Appliances
The time for over-the-range appliances is over. Not only do these appliances take up precious space in the kitchen, but they also do nothing for the overall ambiance of the kitchen by jutting out from every nook and cranny.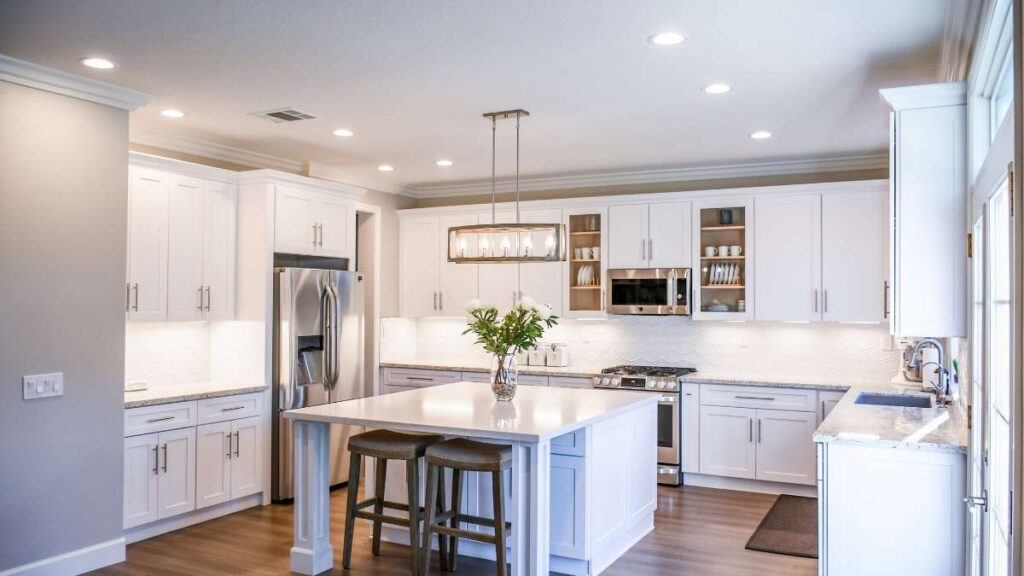 Instead, concealed appliances are the new favorite. They blend seamlessly with the theme of the kitchen and showcase a suave design.
11. Real Stone
Stone may look like a pretty sight on your countertop, but not many can keep up with the stone's maintenance. So this year will see a major shift toward porcelains and manmade materials like concrete, tiles, and even engineered countertops.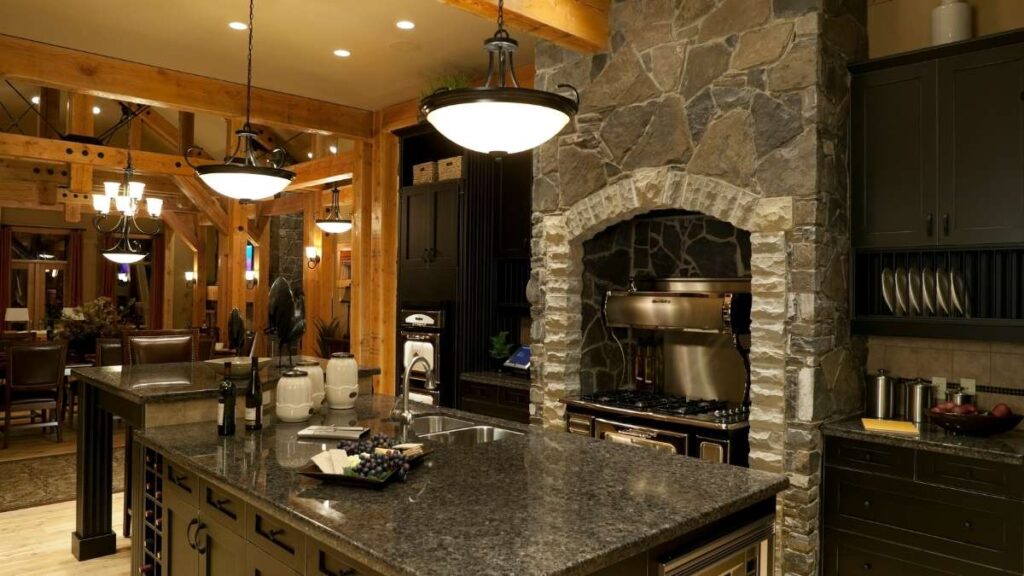 12. White Cabinets
The 'so-called' timeless white kitchen cabinets have been on their way out in recent years. Instead, deep blues and greens are a hot choice for creating an inviting space. Painted cabinets with various finishes are getting more and more trendy these days, too.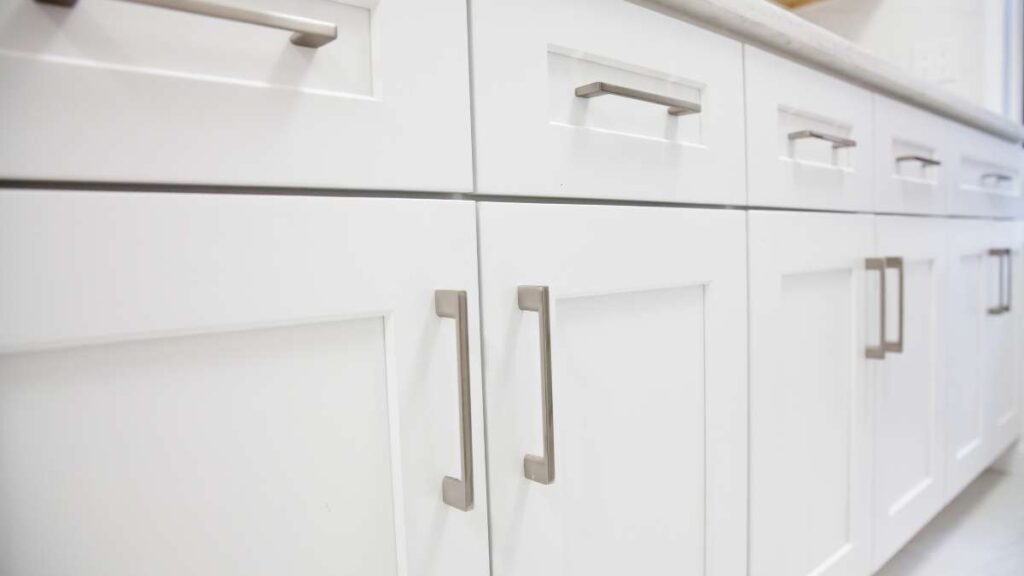 13. Traditional Pulls And Knobs
Traditional chrome and nickel knobs, as well as pulls, are no longer a popular design option. The leading trend is organic pulls and knobs that infuse warmth and character in the kitchen space with their presence.
14. Pot Racks
Say no to the concept of pot racks hanging over a kitchen island. The concept just does not gel with the theme of a contemporary kitchen.
Instead, the preferred choice is to organize them into neat stacks and store them in cupboards or cabinets.
15. Open-Concept Kitchens
There was a time when there was almost a feverish trend to knock down the walls to open up space for an open concept kitchen. Well, it doesn't work anymore.
Probably people have warmed up to the idea of maintaining a distance between the kitchen and the rest of the space. Who is interested in viewing the kitchen mess, all day anyway?
16. Hardwood Flooring
Hardwood flooring may have been a popular choice once, but not anymore. People have moved to better flooring options like engineered wood, laminate, and vinyl.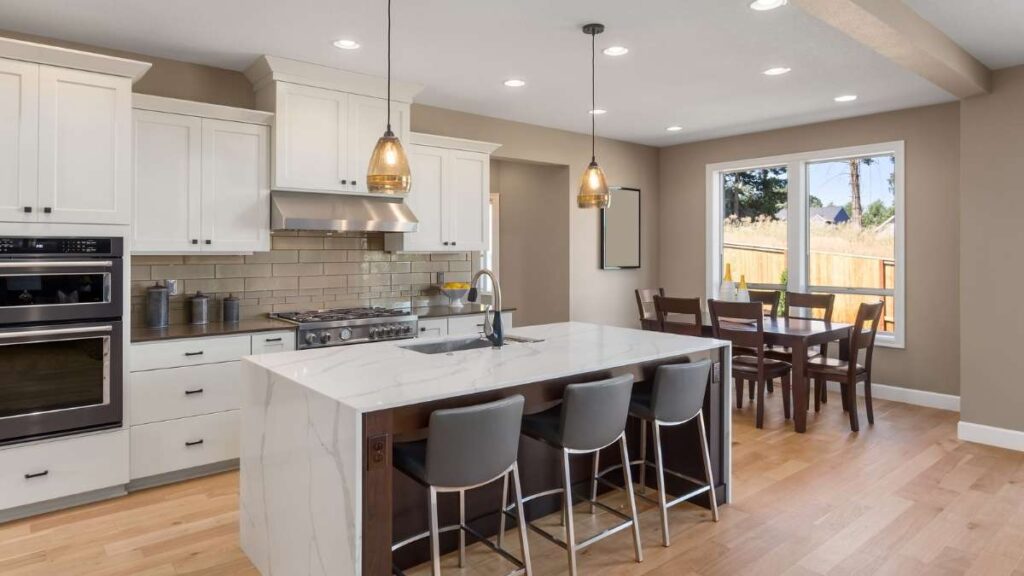 Engineered wood, in particular, is every renovator's prime flooring choice for a good reason. It looks amazing, it is easier to install compared to hardwood, and stands up to heat better as it doesn't expand and contract, unlike hardwood planks.
17. Brass Faucets
For many interior designers and homeowners, brass faucets are always a beautiful option. But as they have been adapted to too many kitchen designs, they don't look and feel the same as before. Matte black and polished nickel are getting more popular as a response to the need for a change and are a durable material in the kitchens.
However, brass is still advised if you are planning to use it as cabinet hardware or light fixtures. Then, you can simply replace them with other products when you get bored with them.
18. Specialty Appliances
The latest technology in appliances are all welcome at first, but there is always a risk for them to be outdated kitchen trends sooner or later. Fryers, toasters, or coffee makers can be the elements that modernize your kitchen at first.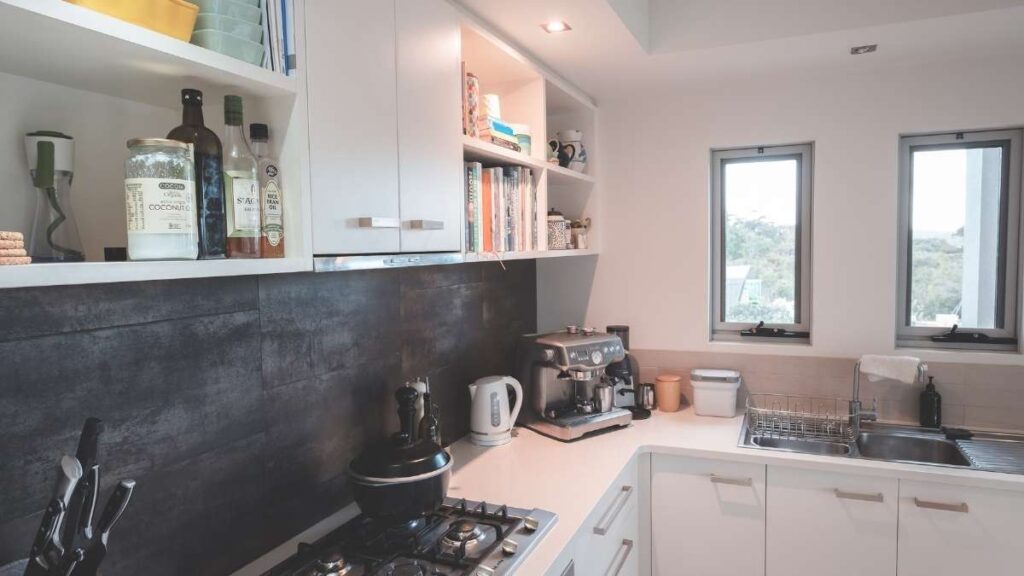 But, unfortunately, they all come in special sizes and shapes, so you cannot easily get rid of them later when they are out of date. Thus, interior designers warn that specialty appliances are likely to be outdated kitchen trends to avoid in the following couple of years.
19. High Gloss Cabinets
If a fashionista were asked, "what kitchen trends are out?", the answer would be, probably, high gloss cabinets. High gloss cabinets have been one of those outdated kitchen trends for a long time. Though some people believe that it will come back, it seems not very likely in the near future. Unfortunately, it is still typical of outdated kitchens.
On the other hand, the trendy alternative of high gloss cabinets is not necessarily the matte finish. There are brushed, honed, or leathered surfaces becoming popular as cabinetry finishes nowadays.
20. Matching Colorful Appliances
Yes, getting a matchy-matchy interior in the kitchen is not easy, and, in fact, it is more of a past trend. On the other hand, colorful countertop appliances like toasters, kettles, blenders …etc. can feel tiring in a short amount of time.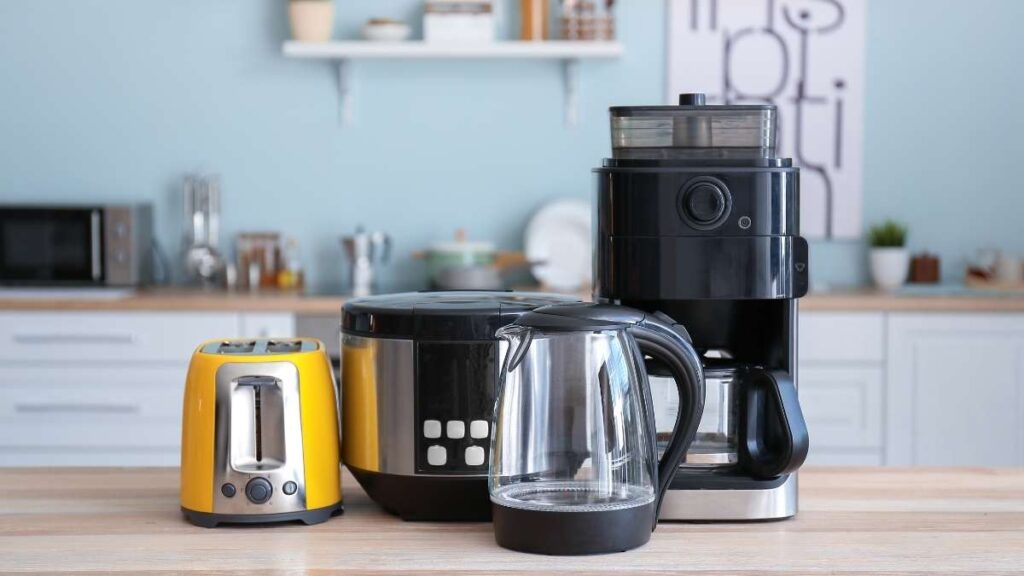 How about taking a moderate way and going for an eclectic look? It is always safer and looks better. Moreover, you can simply hide the appliances in a cabinet and stay on the safe side.
21. Patterned Splashbacks
The patterned splashback is not one of those dated kitchen designs yet. However, according to some interior designers, the new trend is to stay away from the style. In fact, the basic motivation for this claim is financial reasons. As many of you already know, kitchen remodeling requires a bigger budget these days, and you may not be able to afford it whenever you wish. Therefore, relatively timeless designs are more popular among homeowners nowadays.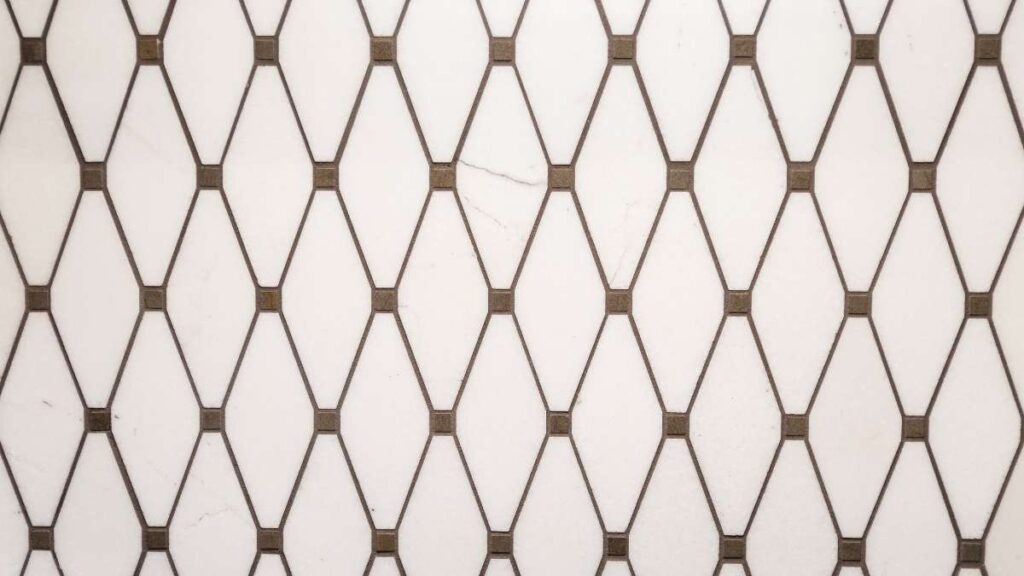 Patterned splashbacks are still trending, but once they are labeled as outdated kitchen décor, then it is going to be harder and costlier to replace them with another option.
Conclusion
As you see, it is very easy to end up with out-of-date kitchen trends while pursuing beauty and style. It seems that following the trend loosely can get you into trouble. Alternatively, you can either follow the trend closely or simply not care about it at all. Also, how often to update a kitchen and how often you can do it are two important points that you should think about in your case. KBR is a local contractor with many awards and happy customers. You can contact us for the most trending kitchen ideas, get your free estimate, and have your dream kitchen without breaking the bank.