Estimating kitchen island costs accurately can be a complicated process at times. However, the average cost of a kitchen island usually ranges from $3000 to $5000.
If you're ready to go for the relatively less expensive models, your budget can run as little as $100. On the other hand, a customized remodel for your kitchen island can add $10,000 to your kitchen remodel costs.
This difference is because of several factors that are imperative to the remodeling project. They include your kitchen island's size, shape, custom-built options, cabinet materials, features, and other additional appliances.
Understandably, one is bound to get overwhelmed with the kitchen remodel budget when faced with so many choices. That is why we have tried to mention the expected kitchen island costs accurately in this guide.
Store-Bought or Custom Designed Kitchen Island Costs
Store-bought kitchen islands can cost you anywhere between $100 to $2000. People who consider a smaller budget need to keep specific points in mind. Such customers are generally looking only for a few new features. They can easily find them at a lower price of the budget. On the other hand, people looking for significant changes are likely to spend more on kitchen island remodel costs.
The key to making your decision regarding the budget is to analyze the types of changes. These changes help you understand what is required for your kitchen island remodel project. Some stylish islands with drawers and shelves will be costlier.
Nevertheless, if you are looking to make only a few changes, then an additional counter or storage space would suffice. Some people also prefer prefabricated islands that can significantly improve your kitchen island's overall look while keeping costs low.
Therefore, in case you are low on a budget, consider store-bought supplies. However, if you are looking to upscale your kitchen island remodel, you should choose custom-made supplies. Furthermore, the costs of custom designs can range anywhere from $3,000 to $10,000.
Sink & Dishwasher Costs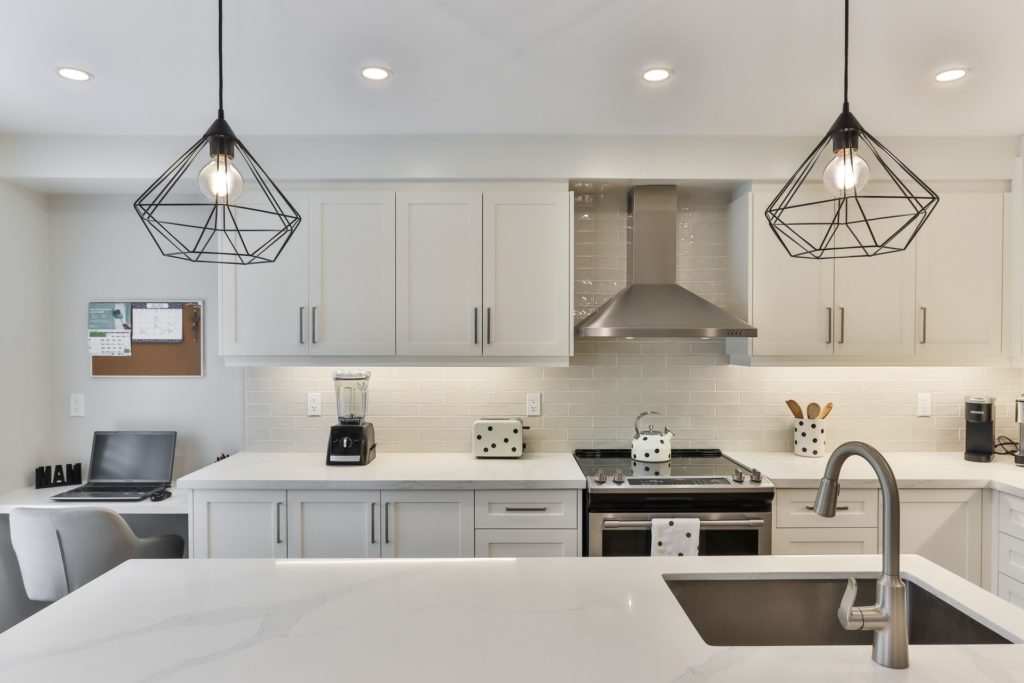 Kitchen island costs are a compilation of the supplies you choose to purchase during your kitchen remodel. One of the most imperative ones is the kitchen island with a sink and dishwasher.
The price of both components turns out to be around $3,000 to $5,000. Some people might also consider prefabricated units, but the catch with them is that they do not come with a sink, dishwasher, or other amenities.
If we understand the cost of components separately, the average cost to install a sink is $400. The price of installing a sink is also variable since it depends on the type of material it is made of.
Moreover, the price to install an appliance can significantly disturb your budget. The average cost to install an appliance comes to an average of $150 to $300. What's more, this price can go even higher depending on the material it is made from, the brand that it belongs to, and lastly, the quality it holds.
Kitchen Island Designer Rates
Kitchen island designs can improve the overall look of your home. Some people even hire a kitchen designer who helps them achieve their dream designs. However, hiring a kitchen island designer comes at a heavy price of $10,000 or even $20,0000.
Kitchen designers can also charge a bit low based on your budget and experience. The price you can expect in that case is around $4,000.
Another advantage of hiring a designer is that they can help you rethink your kitchen island to make informed decisions. This also gives you a first-hand estimate of the needs of your kitchen island remodel costs. That will then lead to you analyzing what is the best way forward in terms of choosing the right kitchen appliances.
Overall, from hiring a specialized individual to completing your entire kitchen island remodel, you can easily foresee a budget of $23,000 to $30,000.
Electronic Outlets and Costs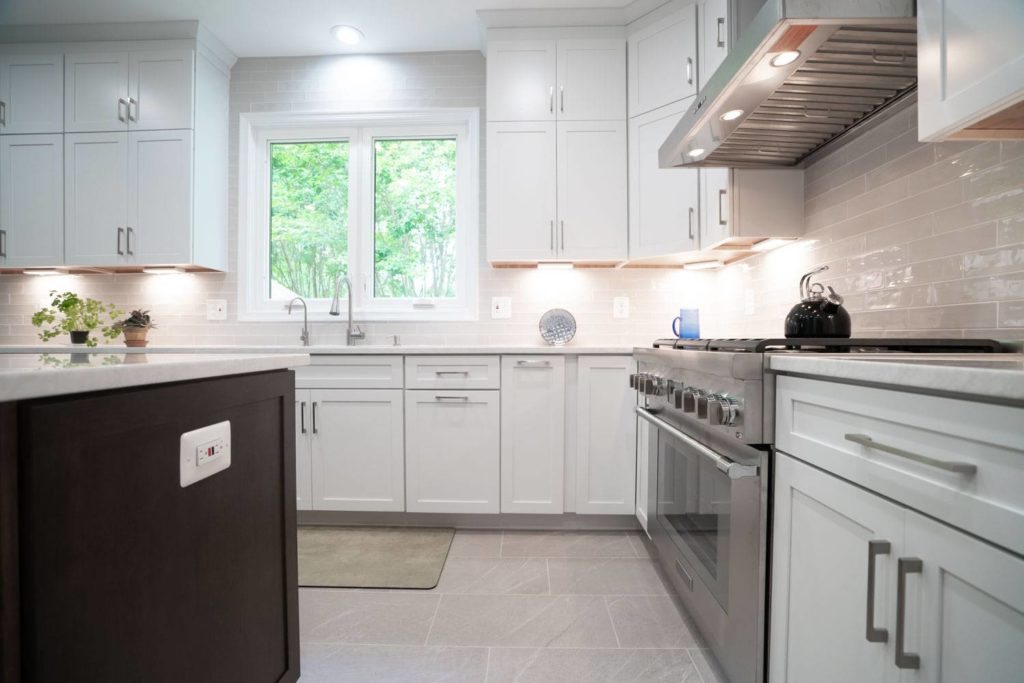 Setting up your electric outlets and the layout for your kitchen remodel can be tricky. Professionals especially discourage you from doing this if you do not know how your house's electricals work.
We recommend choosing a remodeling contractor to help you understand your kitchen island electrical outlets. On average, your electrician will charge you about $50 to $100 per hour.
On the other hand, if you are installing or replacing your entire replacing GFCI outlet runs, you can easily mark up your budget by $200. Generally, subcontractors usually specialize in a particular area of construction.
If you are thinking of adding additional plumbing or reworking your electricals, you need a person who is also specialized in installing these appliances.
Besides, it is important to work on all your electrical outlets. Besides, electrical outlets highlight the convenience factor in your kitchen island while making it aesthetically pleasing. Therefore, strategically position them and match them to the cabinetry to make the outlets inconspicuous.
For more information, you can read The Importance Of Electrical Upgrades In Kitchen Remodeling
Kitchen Flooring Costs
Flooring is an integral part of the kitchen remodel project. Homeowners generally pay about $200 to $500 for repairs to the kitchen flooring. However, the cost can significantly increase due to customer unit installation, different electrical work, or floor plan changes.
Hence, whether you're bringing in a prefabricated unit or going custom, some amount of floor work is necessary. Many people choose to avoid floor repair entirely by using a rolling cart or table as their island.
Plumbing Costs
If you are looking to have the perfect remodel project, you need to consider hiring a plumber for plumbing upgrade. Hiring a plumber costs $45 to $150 per hour, depending on the job and location.
Plumbers may also charge a flat fee for some projects. If you hire a general contractor for the entire island project, confirm that the subcontractors are licensed professionals.
The Average Cost to Build A Kitchen Island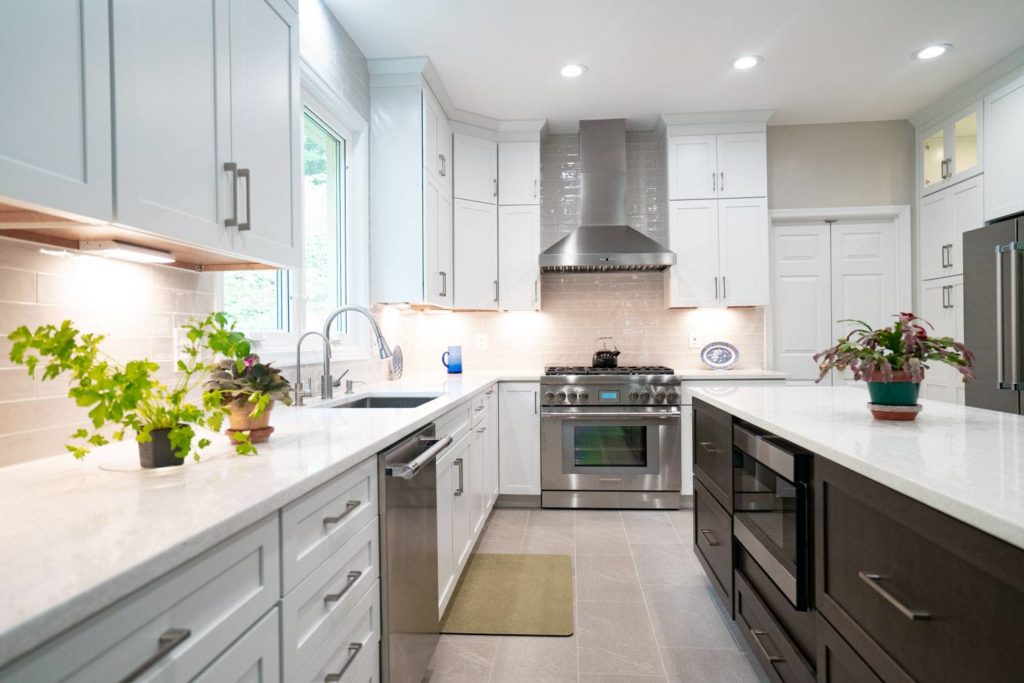 Kitchen islands cost an average of $3,000 to $5,000, excluding other kitchen remodel factors. If you are strained for a budget, you can also consider Prefab Islands, which are generally cheaper.
The only downside to Prefab Islands is that they require some assembly depending on where they're purchased. Only homeowners experienced in remodeling should consider this a DIY project.
Custom-built islands with high-end countertops, electricity, plumbing, and appliances will cost you about $6,000 to $10,000 or more. Additional cost considerations include hiring a kitchen designer, a plumber, and an electrician.
Other factors that raise the total price include the addition of an oven and range hood, cabinetry, countertops, a breakfast bar, and flooring.