Upgrading your plumbing system and fixtures will bring countless benefits to your home. Most of these benefits are particularly important for the functionality and efficiency of your kitchen. Upgrading the pipes, installing a modern water heater, or replacing old faucets are some of the most popular upgrades, but there are still many other things you can consider upgrading with regard to your kitchen plumbing.
In this post, you will learn why plumbing upgrades are so important, and what plumbing upgrades you should consider during a kitchen remodel. Also, we will explain how a plumbing upgrade contributes to you financially, as well as some miscellaneous tips you should keep in mind before and during a plumbing upgrade.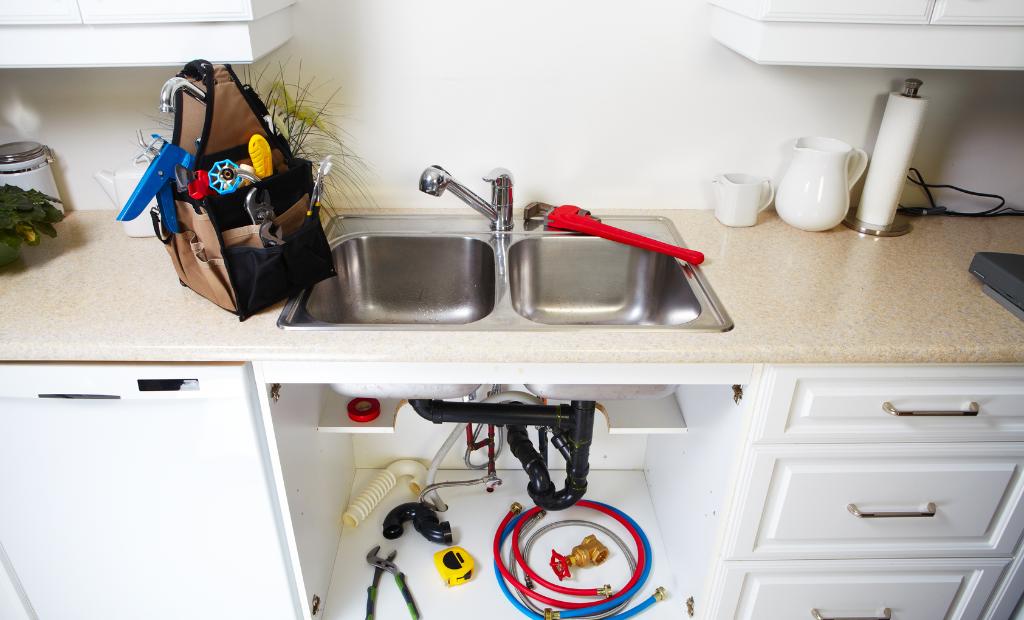 Why Should You Consider Plumbing Upgrades During Your Kitchen Remodel?
You should consider plumbing upgrades during your kitchen remodel because plumbing upgrades…
Enhance the efficiency and functionality of your kitchen.
Improve the aesthetic beauty of your kitchen by cleaning up a cluttered look.
Increase the value of your kitchen.
Prevent future problems, and saves you money in the long term.
What Are 7 Key Plumbing Upgrades To Consider For Your Kitchen Remodel?
You should consider the following 7 key plumbing upgrades during kitchen remodeling:
Faucet: Replace your dated or leaking faucet with a modern one. There is a wide variety of innovative and stylish faucets offering enhanced functionality.
Double or Larger Sink: Consider replacing your small sink with a larger one to accommodate larger pots and pans. You can also install a double sink if your counter space will accommodate it.
Water Filtration and Softener: Having safe, drinkable water is very important. You should consider installing a filtration system or softener as part of your plumbing upgrade.
Garbage Disposal: Upgrading to a more convenient food waste management unit will help you follow proper waste disposal protocols while being environmentally friendly.
Appliances: Replacing old-fashioned kitchen appliances such as the dishwasher or water heater is a great idea during a plumbing upgrade. It will save water and energy while adding a beautiful modern touch to its surroundings.
Additional Water Lines: Some of the latest cutting-edge appliances require a water supply for extra features such as automatic coffee machines or refrigerators with an ice-making function. Thus, adding water lines is a brilliantly functional idea you can consider when remodeling your kitchen.
Safety: You can ensure the safety of your plumbing by upgrading pipes, fixtures, and backup sump pumps. Kitchen remodeling is the perfect time to deal with such issues to prevent potential problems.
What Are The Benefits Of Plumbing Upgrades In A Kitchen Remodel?
Plumbing upgrades come with a lot of benefits. Some of the most important ones include:
Higher functionality and convenience for daily kitchen tasks thanks to technologically advanced plumbing components.
Increased water efficiency, which means less wasted water and a lower water bill.
Safer drinking water thanks to the filtration system.
Reduced risk of leaks or other water damage because of the updated fixtures and pipes.
Increased home value due to the modernized plumbing.
Added durability and longevity to your kitchen without worrying about plumbing problems.
Being more environment-friendly by integrating sustainable plumbing components.
Enhanced aesthetic beauty and hygiene in your kitchen because of the improved plumbing fixtures.
How Do Plumbing Upgrades Contribute To The Overall Value Of Your Home?
Plumbing upgrades contribute to the overall value of your home by solving problems with the water system and preventing further problems in the future. You can increase the listing price of your home because of the plumbing expenses. Potential buyers will feel more confident buying your home since they know that they will not encounter any problems with the plumbing in the near future.
When a kitchen remodel is concerned, you have the potential to get a higher resale value, up to $17,000, if your remodel properly addresses the plumbing and appliances in the kitchen. Therefore, an overall plumbing upgrade, including the bathroom and kitchen, is expected to contribute to the overall home value more considerably than most other property upgrades.
What Are The Potential Cost Considerations For Plumbing Upgrades In A Kitchen Remodel?
You should consider the following factors, in regard to plumbing, if you want to estimate your kitchen remodeling cost more accurately:
The cost of fixtures such as faucets, disposals, dishwasher, sink…etc.
The cost of repairs that may arise due to clogs, leaks, or other damages.
The cost of modifications that may be required if you change the kitchen layout or overall design.
The cost of labor may vary depending on the extent of the plumbing work and your location.
The cost of permits that are usually required by local authorities.
What Are Some Common Challenges To Anticipate When Undertaking Plumbing Upgrades In A Kitchen Remodel?
Here are some of the most common challenges that you might face during a plumbing upgrade in a kitchen remodel.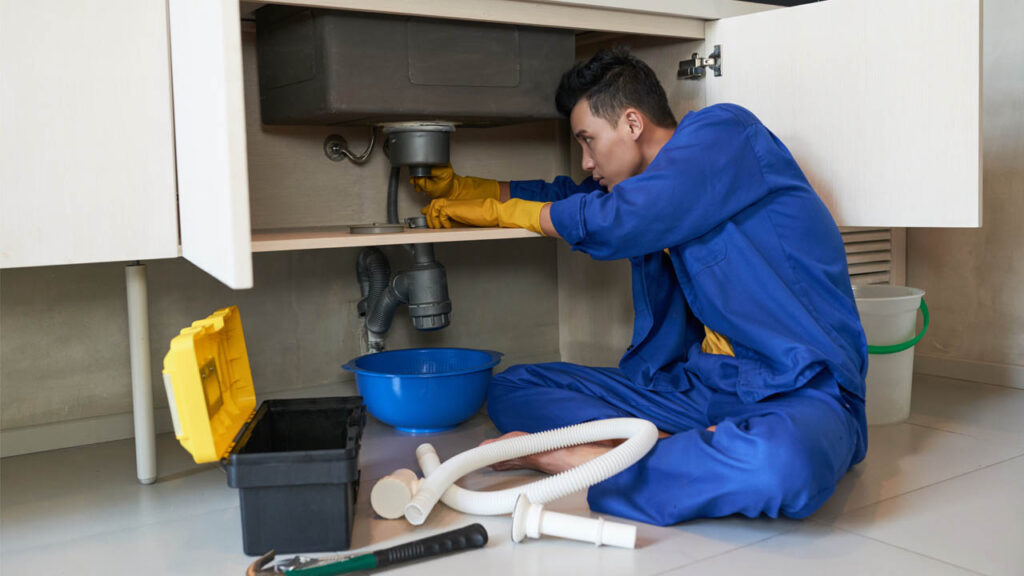 What Should You Keep In Mind When Selecting Plumbing Fixtures And Appliances For Your Kitchen Remodel?
You should keep the following points in mind when it comes to selecting plumbing fixtures and appliances for a kitchen remodel:
Kitchen Style
Kitchen size
The quality and functionality of the appliances and fixtures
Water and energy efficiency of the fixtures and appliances