Kitchen remodeling can be very rewarding, or quickly turn into a big disaster. The success of a kitchen renovation depends largely on whether you have made any mistakes throughout the procedure. Although it is possible to avert some mistakes during the process or fix any issues that arise relatively easily, there may still be some problems that can turn into a real headache for you.
In this article, we are revealing the most common mistakes in kitchen remodeling projects, and giving some critical expert tips to save you from getting into trouble.
What Are Some Common Kitchen Remodeling Mistakes?
Knowing common kitchen remodeling mistakes helps you avoid problems during and after kitchen remodeling. Whether you do the remodeling yourself or hire a professional, if you are properly prepared for the task, it is less likely you will face costly problems or waste time fixing them.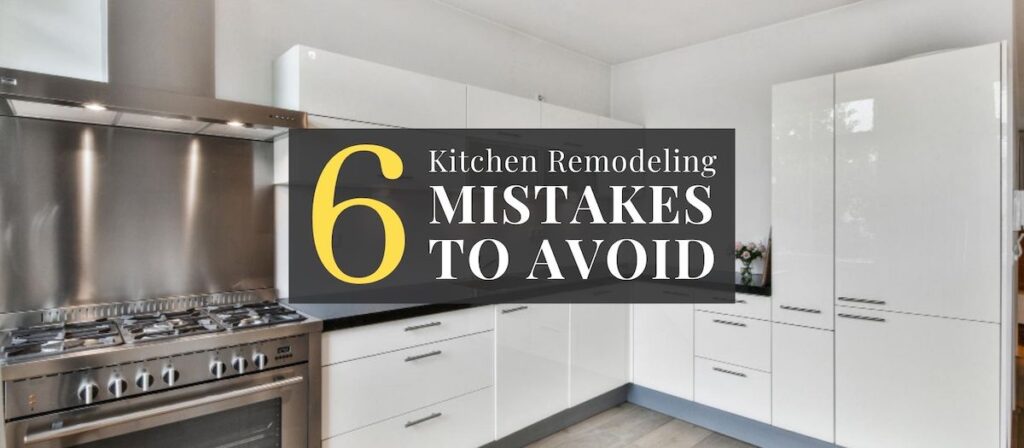 Below are 6 common mistakes often observed in kitchen remodeling projects:
Kitchen Remodeling Mistake #1: Neglecting proper planning and design during kitchen remodeling
Never skip planning. Starting renovations without a clear plan often leads to costly mistakes. Neglecting proper planning usually ends up with delays in the kitchens' completion, resulting in spending extra money, which will ultimately end up in you losing your eagerness to remodel your kitchen.
One common mistake is neglecting a proper plan on how to use kitchen space effectively. Unfortunately, unplanned or poorly planned kitchen renovations result in wasting or overwhelming space in the kitchen.
Kitchen Remodeling Mistake #2: Underestimating kitchen remodeling budget and costs
Correctly estimating the kitchen remodeling costs and planning the budget accordingly is very important for homeowners. According to Forbes, 10% of the total value of your home is the industry standard for kitchen remodeling budgets. Thus, for kitchen upgrade costs, it is necessary that you are comfortable spending as much as $50,000 if you own a $500,000 home.
Unfortunately, many homeowners fail to plan the expenses for their kitchen remodeling projects, and they end up overspending. Moreover, they tend to take out loans which can create big financial stress on the family.
Kitchen Remodeling Mistake #3: Compromising on quality materials and appliances during kitchen remodeling
Investing in quality materials is a critical part of any kitchen remodeling project. Homeowners with limited budgets tend to choose cheaper materials for their projects thinking that both expensive and cheap materials serve the same purpose. Though they have a point theoretically, compromising on quality results in several problems in practice. They don't offer some of the most crucial things for a renovation such as safety, longevity, and functionality.
What are the long-term implications of compromising on quality materials and appliances during kitchen remodeling?
Using low-quality materials tends to result in the following issues:
– Lower functionality and durability
– Higher maintenance and repair costs
– Decreased home value and appeal
– Potential health and safety risks
Kitchen Remodeling Mistake #4: Overlooking sufficient storage solutions during kitchen remodeling
Smart storage solutions are one of the most noticeable and important improvements in kitchen remodeling. However, some homeowners neglect the importance of storage in their kitchen, instead focusing on some other aspects of the renovation. Unfortunately, overlooking sufficient storage impacts the functionality of a kitchen quite significantly.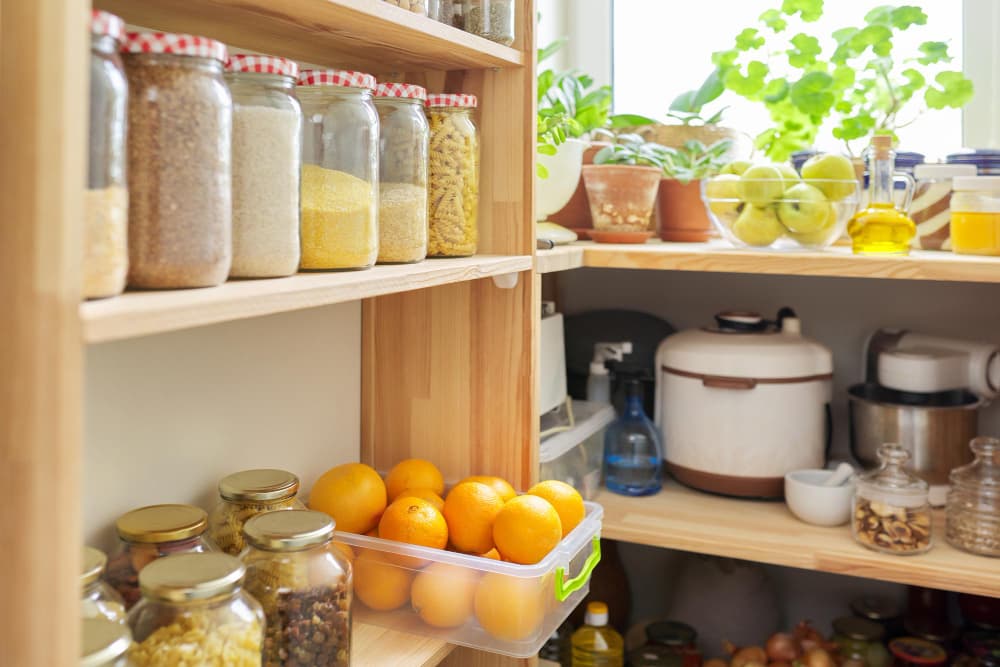 How can overlooking sufficient storage solutions impact the functionality of a kitchen?
Lack of sufficient storage may lead to the following problems:
– Reduced counter space
– Constant clutter and disorganization
– Difficulties when cooking and cleaning
– Reduced food safety and quality
– Lack of aesthetic appeal and comfort
Kitchen Remodeling Mistake #5: Ignoring proper lighting and electrical considerations during kitchen remodeling
Ignoring the lighting and other electrical considerations usually leads to various problems. The problems are particularly serious when they threaten the safety of your home. Also, the lack of proper lighting and electrical infrastructure decreases the comfort in the kitchen while you are cooking or eating.
What are the lighting requirements for a kitchen?
The most essential lighting requirements for a kitchen are proper lighting fixtures and wiring offering visibility, comfort, ambiance, and of course, safety.
One of the worst kitchen remodeling mistakes concerning lighting is ignoring the optimum amount of light. Note that small kitchens need less illumination as compared to larger ones. You don't have to light up the entire area with general ambient lighting. Try to use task lights directed at your sink or counters to achieve sufficient lighting.
What are the consequences of ignoring proper lighting and electrical considerations during a kitchen remodel?
Poorly planned or ignored lighting and electrical might cause the following problems:
– Fires caused by sparks or overheating
– Electrical shocks triggered by exposed wires
– Poor visibility caused by inadequate lighting
Kitchen Remodeling Mistake #6: Failing to hire a qualified and experienced contractor for kitchen remodeling
Hiring a licensed, insured, and qualified contractor is extremely critical for the success of your kitchen remodeling. Although DIY jobs are becoming more and more popular amongst homeowners due to social media, a kitchen renovation is not a DIY job. Hiring a contractor can help you save a good amount of time and money, as well as ensure the safety of your home.
We strongly advise you to check portfolios and references when seeking a contractor for your kitchen remodeling project.
In this video certified interior designer Julie Khuu explains common design mistakes and how to effectively fix them.
Can Mistakes During Kitchen Remodeling Be Fixed After Completion?
Yes, most kitchen remodeling mistakes can be fixed after completion. However, fixing the problem after completion is usually time-consuming and costly. Therefore, working with an experienced and qualified contractor is very important.
It's important to promptly communicate with your contractor and request them to address the problem if you encounter any issues after the completion of the work. The contractor should be able to do it quickly and easily since they know the complete history of the issue, and you will not need to pay extra in most cases.
Can I Make Changes To The Design And Layout After The Kitchen Remodeling Project Has Started?
Yes, you can make changes to the design and layout after the project starts. However, it is usually costly and very challenging. Thus, make sure you discuss every detail about the layout with your contractor beforehand. Since it is a big transformation, you need to understand the design in all aspects including the space remaining for cooking, overall layout, location of appliances, as well as plumbing and electricals. Don't hesitate to ask questions if you want to learn something about your remodeling project.
Are There Any Specific Building Codes Or Permits That I Need To Be Aware Of During A Kitchen Remodeling Project?
Yes, there are. Specific building codes and permit requirements vary depending on your location since they aim to regulate the standards in a city or neighborhood. The general rule of thumb is that permits are required when there are changes involving plumbing, electrical work, mechanical systems, or modifications to interior walls. No permit is necessary if you're simply refinishing, removing, or replacing your cabinets. Local contractors normally know about the permits and legal requirements, so they can help you deal with these procedures smoothly. Also, you are more than welcome to inquire about regulations and permits with the local building department in your area.