The average cost of kitchen remodeling for American households is currently at $26,256 or roughly $150 per square foot, according to HomeAdvisor and could go all the way up to $64,000. Small projects or remodeling jobs with small kitchens may cost as low as $10,000 that could include painting, replacing the sink, installing a tile backsplash and changing the facade of the cabinet.
Starting in February and March 2023, homeowners will be busy closing deals to renovate their homes. If you're one of them and wondering how much you're likely going to spend for the job in 2023, this is your complete guide.
What Are The Types of Kitchen Remodel?
Kitchen remodels can generally be categorized into three types:
Small/Minor Remodel: This type of remodel focuses on making adjustments and refreshing the kitchen while keeping the existing layout intact. It may involve tasks like installing a new floor, applying a fresh coat of paint, and upgrading to energy-efficient appliances.
Midrange Remodel: A midrange remodel involves adding design elements to enhance the overall look and functionality of the kitchen. This may include features like adding a kitchen island, installing custom cabinetry, and updating the flooring and lighting.
Major/Upscale Remodel: In an upscale remodel, virtually everything in the kitchen is replaced or upgraded with high-quality and specialty items. This includes top-of-the-line appliances, built-in water-filtration systems, completely customized cabinets and countertops, and designer fixtures, often using the most luxurious materials available.
How Much Does Kitchen Remodeling Cost?
10% of the total value of your home is the industry standard for kitchen remodeling budgets. Therefore, for kitchen upgrade costs, it is necessary that you feel comfortable spending as much as $50,000, if you own a $500,000 home.
Kitchen Remodel Costs by Size

The cost of a kitchen remodel can vary based on the size of the kitchen. Here's a breakdown of average costs based on different kitchen sizes:
Small Kitchen (less than 70 square feet):
Minor remodel: $5,000 – $15,000
Mid-range remodel: $15,000 – $30,000
Upscale remodel: $30,000 – $50,000 or more
Medium Kitchen (70 to 150 square feet):
Minor remodel: $10,000 – $25,000
Mid-range remodel: $25,000 – $50,000
Upscale remodel: $50,000 – $75,000 or more
Large Kitchen (over 150 square feet):
Minor remodel: $15,000 – $35,000
Mid-range remodel: $35,000 – $70,000
Upscale remodel: $70,000 – $100,000 or more
These figures are general estimates and can vary depending on various factors such as the complexity of the remodel, materials chosen, location, and contractor fees. It's always recommended to get multiple quotes and consult with professionals to get a more accurate cost assessment for your specific kitchen remodeling project.
What Are The Top Factors That Affect Your Kitchen Remodel Cost?
| | | | |
| --- | --- | --- | --- |
| | ITEM | | PERCENTAGE OF BUDGET |
| | Cabinets | | %30 |
| | Additional Material | | %25 |
| | Design & Labor | | &20 |
| | Appliances | | %15 |
| | Countertop & Backlash | | %10 |
Factors That Affect Your Kitchen Remodel Cost
But before you go looking at costs and prices, ask yourself which type of kitchen remodel are you looking at:
1) Are you changing your kitchen because you HAVE to?
2) Or do you really want to invest to make your kitchen a beautiful space with good American-made cabinets that provide a lifetime warranty?
If you fall into the 1st category, your best option is to probably to find a good designer, find an affordable contractor, & then get Chinese-made, good-looking cabinets such as Forevermark. For a 10×10 kitchen, you may be able to get your cost under $10,000 if you really work hard to get your costs down. The warranty will be for a few years and you can't do a lot of customizations. Lead time for such cabinets will be around a week and the contractor will probably charge you between $3,000 to $5,000. You may get your natural or engineered stone countertops between $2,000 and $3,000. And the designer may charge you a couple of hundred dollars.If you pick one-stop remodeling shops, most of them will give you an estimate and the design for free. They will get the permit and do the installation with in-house installers. They have dedicated project managers and they assume the responsibility for a job gone bad. They will go to an extra length to satisfy a client because a bad review means bad business for them. Contractors, however, aren't assuming responsibility if you're unhappy about them.
If you really are going to stay in your house for at least 15-20 years and you want to invest in your kitchen, you are probably better off picking American-made cabinets. They are fully customizable, good quality, enduring, and solid wood and most of them provide a lifetime warranty. One downside: The lead time is at least 5 weeks. These cabinets are at least 3 or 5 times more expensive than Chinese-made ones. They start anywhere from $15,000 to $45,000.Since the amount of work is going to take some time, and if you really want to invest in your countertops, appliances, and flooring, you will end up paying more for the installation. For an average-sized kitchen, installing American-made cabinets, natural or engineered stone countertopsas well as brand new flooring, lighting, pantry or a kitchen island, state-of-the-art appliances and other customizations will cost you anywhere between $35,000 to $70,000. There is basically no limit when it comes to spending money on your kitchen.Bonus option 3: If you are somewhere in between, meaning that you are planning to stay in this house for 7-15 years and you don't want to spend a ton of money on your kitchen, but you also don't want to be cheap, it is a good idea to spend at least $15,000 and at most $45,000. You can get away with $25-35,000 cost for good stone countertops, great backsplash, high-quality American-made cabinet lines, and great flooring for small and average-sized kitchens. If you have a big kitchen, you can still keep the costs below $30,000 if you go with Chinese-made cabinets.
Admit it. Every time you watch Gordon Ramsay, Paula Deen, Rachael Ray and Tom Colicchio whip up delicious food on YouTube, you pay as much attention to the color of the kitchen cabinet and its simple-yet-aesthetic appeal as to the amount of salt that is added. But the task of remodeling your kitchen remains a mere footnote in the long list of things you need to do. Worry not. Here's your step-by-step guide to what you need to spend on, how much to spend on it, and how you can cut costs without lowering the quality of your remodeled kitchen.
1. Make a budget. And Stick to It
Americans spend an average of $21,000 on kitchen remodeling as per Improvenet, but of course, you can always spend a lot less by carefully aligning your needs with your budget. Make a list of items that are absolutely must-haves, and ensure that their costs are covered first and foremost.
— Are you planning to change your countertops or your kitchen flooring?
— Is it absolutely essential to replace your refrigerator or is it more important to fix the electrical issues in the kitchen?
— Do you need a new sink, or do you have to replace the entire drainage system?
— Do you need new cookware?
Remember, retaining the old style of the kitchen layout will go a long way in keeping your costs low. Of course, the more you add to the list of must-haves, the higher the budget will be; so keep that in mind. And if your list gets longer by the minute, then sit back and review. After all, you wouldn't appreciate the new-look kitchen if it makes a severe dent in your finances. For example, a small kitchen can be renovated for as less as $10,000.
2. Should You Tackle Your Kitchen Remodel as a DIY Project or Hire a Professional Remodeler?
Labor costs, according to the National Kitchen and Bath Association, can range between 20%-35% of the total budget. But of course, this will come down if you decide to take matters into your hands, or at least help with the daily work. YouTube, for example, is full of videos that show you how to replace your kitchen cabinets, how to redo the countertops, how to select the right refrigerator for your house and how to pick the right colors for a new paint job.
Not only will going DIY cut costs, there is always a touch of personalization that can be added. And the next time someone appreciates the color of your cabinets, you can always say "I did that!" But if you are someone who believes in the 'leave it to the professionals', there are more than enough people who can help. Find them as per your location here. Needless to say, hire only those contractors who are licensed, insured and ready to provide you with references. According to a recent survey, 88 percent of those who decided to renovate their kitchens hire at least one contractor.
3. Are Kitchen Remodeling Costs Worth it?
A kitchen makeover can prove to be a worthwhile investment, as indicated by Remodeling's 2023 Cost vs Value Report, which states that homeowners can recoup approximately 31.7 percent to 85.7 percent of the project's cost.
Your long-term plans play a significant role in deciding whether or not you need a kitchen remodeling. Even if you are not planning to live in your house for a long time, remodeling the kitchen could tremendously add market value to the home if you plan to sell it.
Then make sure that your investments in kitchen remodeling are focused completely on building an updated infrastructure. Ensure that the electricals are up to date, the flooring is compact and the cabinets are not falling off their hinges. Electrical equipment, on the other hand, like say, refrigerators, ovens, stoves can always be refurbished instead of replaced.
On the other hand, if you plan to stay in the house on a long-term basis, you can even opt for a 'One issue at a time' approach and replace all the things necessary over a longer period of time. This will ensure that your budget is spent more evenly and you do not have to worry about escalating costs. One downside of this approach is that you may lose the consistency of the kitchen design if you do it over a longer period of time.
And remember, the kitchen is a part of the house, so the renovation should be in tune with the rest of the house. This is especially important if you plan to sell the house. An average-looking kitchen in an upmarket house will bring down its price. Do not over-do, but definitely, do not under-do the renovation. Kitchen remodeling is the most efficient way to increase the value of a home. Roughly $15,000-worth kitchen remodel has a return of 92.9 percent resale value.
4. Living in the House During Kitchen Remodeling
No one likes to be sipping coffee while a professional cuts through wood with his electric ax, and there is nothing more irritating than waking up in the morning to the sound of tiles being trimmed as per the need. If you plan to live somewhere else, factor the costs accordingly in your budget.
If this seems expensive, maybe you can get the people to work at times when you are not at home. If you must move, how about calling old friends you haven't met in a long time and visiting them? Make it sound like you missed them, and bunk on their couch if needed. This might sound a little cheap, and it sure is. It is cheaper than staying in a motel, for example. And if you save some money, invite them over for a good meal in your 'new' kitchen.
5. Personal Financing Your Kitchen Renovation
Budgeting is only half the job done; you need to ensure that you finance it well. And unless you have a kind granny who is ready to lend you her entire savings, it is much better to focus on HOW you want to pay before HOW MUCH you want to pay. Due to their tax-deductible components, home equity loans are the most favored options, along with refinancing, taking out a personal loan or taking a loan against a retirement plan. The Smart Alec around you will suggest paying for all of it with cash in hand instead of borrowing money. But think about it: would you rather borrow money at a low rate of interest or withdraw money from an account that is currently earning a high rate of return?
Maybe you would like to take a home improvement loan? Well, here are your options. Choose wisely, because how you pay for the renovation is as important as how much you pay for it. Also, in case you wish to get a loan, make sure you do this before the renovation works begin. It is unlikely that the contractors will not take money up front for the materials they buy, so it is best to avoid any last-minute issues.
Ask your remodeler or contractor if there is a bank they are working with. Usually, kitchen remodeling contractors have a deal with a certain bank on refinancing your kitchen remodeling costs.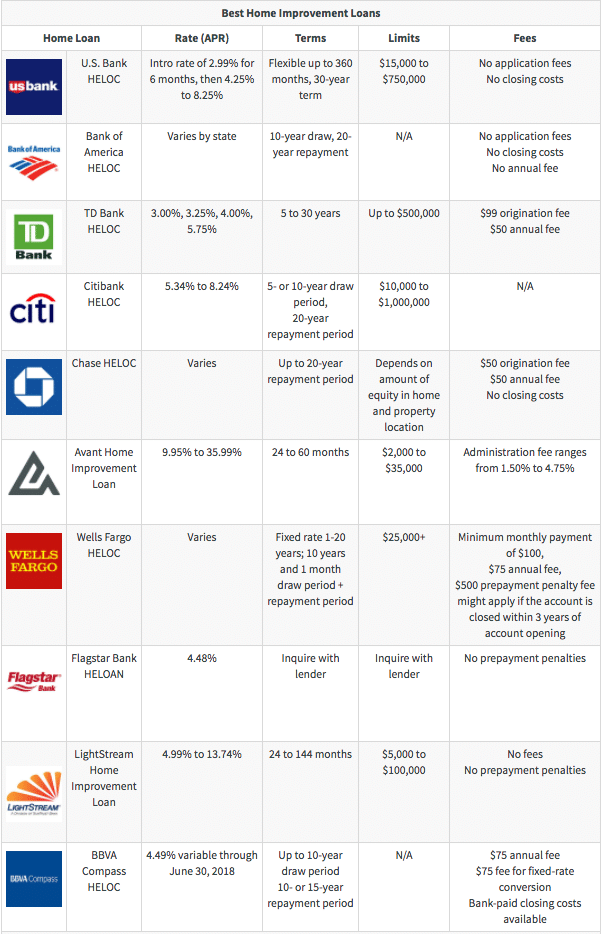 6. Be Smart with Whatever You Discard
Renovation means you will be left with a lot of things that need to be discarded. Or do they? You can simply take pictures of your old but usable equipment like refrigerators, ovens, gas stoves, chimneys and upload them on Craigslist or even Facebook Marketplace. It wouldn't hurt if the cost of new cabinet set is partly paid by an old oven, right?
Instead of throwing out your old equipment, you can't imagine how many people will line up to buy them. Facebook Marketplace is a great platform for this kind of local sale. No shipping fee, no other requirements. Personal pickup and cash upfront.
7. Count for Overheads/Contingency
Whatever your budget, it would not be a bad idea to factor in an additional 10%-20% for contingency purposes. Labor delays, factors like bad weather, or simply unavoidable circumstances like medical emergencies (accidents, burns) will push your costs up and you rather be safe than sorry.
Also, this can be seen as an added incentive: if you do manage to keep all expenses within your Budget (congratulations) then you can use the contingency fund to, say, fund one of the wish-list items for your kitchen. Maybe you can have a Japanese knife set you have craved for so long, eh!
8. No 'Afterthoughts' Once You Decide
Yes, a custom-built cabinet looks nice. But do you really need it when a standard fit cabinet will do exactly the same for half the price? Do not be tempted by the countless online discounts and clearance sales around you. Once you have decided on what you want (sigh, the limitations!!) at no point should you deter from the list.
Make sure that you have enough time to look for all that you need, and spend a part of your day looking for exactly what you want. Last-minute trips to shops and hardware stores are not really fun, and even less so when you end up spending more than you had bargained for on things that you could have saved upon had you planned earlier.