If you don't have a house but you want to buy one, it's not always easy to find the house of your dreams. Then, it's up to you to design the house according to your needs and desires. For example, you can create a living space by designing this extra space in your home yourself. You can decorate this living area with French doors to allow light to pass between rooms. You can change the dim light in your basement by using natural light and creative decor. Now let's talk a little about all this.
If you are buying a house, have a walk-out basement, or do not know how to judge which is the best option, then this article is for you! We, the KBR, will introduce you to unique walk-out basement ideas and show you how to make it more creative than you could ever imagine.
How Can We Define A Walk-Out Basement?
Walk-out basements are often used in houses built on a sloping lot. It is a basement that is not completely underground. At least one entire wall is above ground level. This wall has windows, just like a wall on the main floor. They often have doors that provide access to a patio or backyard of the house. The possible uses of such a cellar vary greatly depending on the area required. You can design and use it according to your wishes and dreams.
What Is The Difference Between A Basement And A Walk-Out Basement?
We have defined the walk-out basement. Now let us look at the differences between this basement and the other basements to determine better which basement is best for your home.
Function
While the main functions are the same, the biggest difference between the two is the function of the space. The cellar is not as visible as the other rooms in the house; there is no direct exit to the garden, and the only entrance is inside the house. Also, they do not receive as much sunlight as walk-out basements.
Therefore, these basements cannot be designed to accommodate a person who likes walk-out basements. Also, they are often damp since they do not receive enough daylight or air circulation. Both basements can be used as a laundry room or a second living area. Whether you have a door or not does not prevent you from creating an additional living space.
Price
Owning a house with a basement leads to an increase in the price of the house, regardless of the type of house. The functionality of the basement can affect the house's value. Outdoor walk-out basements increase value because they provide access to the backyard. In addition, this type of basement offers great convenience when transporting large items. This also increases the value. However, the same cannot be said for the other types of basements.
Are Walkout Basements Worth It?
A walk-out basement is a great way to get a more functional, livable space in the home of your dreams. However, homeowners need to be aware that a walk-out basement cannot be incorporated into every basement structure.
Unless your home has a certain slope, it is very difficult to install a walk-out basement. This involves additional cost and effort. Therefore, you must first try to achieve this slope; to do this, you must consider many factors such as the floor structure and layout of the house.
Luckily, the location of your house doesn't matter. To make your basement more livable, there is always an option that works for your house and your dreams. To do this, it is enough to know what you want and leave the rest of the work to the professionals.
Can I Turn My Basement Into A Walkout?
The first requirement is that your house is situated on a slope. So, if your house is on a slope, you can do it, but it doesn't make sense if it's on level ground. If you do this on level ground, you can damage the floor of your house.
Also, if you do this on a non-sloped lot, you may cause a great deal of loss to the soil from the excavation in order to get the slope. This will also cost you dearly. In short, if your house does not have an adequate slope, it is not possible to build a walk-out basement.
How Much Value Does A Walkout Basement Add To Your Home?
One of the biggest benefits of having a walk-out basement on your property is that it increases the value of your home. When this basement is finished, it is considered additional living space and increases the house's value.
The real estate market will determine the percentage and amount of value that a finished basement will add to your home. But we can say with certainty that it will increase the value.
Also, do not forget the additional taxes you will have to pay for creating an extra living space in the living area of your home.
What Are The Benefits of A Walkout Basement?
Do you want a walk-out basement built but do not know how your home will benefit once it's finished? Then, this part is for you! Let us introduce you to the new face of your home.
Increased Natural Light
The first benefit that comes to mind with having a walkout basement is undoubtedly the improved amount of natural light. Some homeowners prefer a sliding glass door as it will increase the amount of light. All this depends on good design in order to improve the conditions of the basement. We need to handover the basement renovation services to the masters in this case.
An Additional Living Space
This type of basement provides an additional entrance to your home. Therefore, you can turn this space into an additional living space. This is because the alternative entrance allows people to enter and exit without using the main entrance. Because of this feature, you can use your basement as a playroom for kids, gym, cinema, etc. These are just some ways you can imagine the basement of your dreams, which we will explain in the next sections.
Earn An Additional Income
Another feature that makes these basements attractive is that they provide additional income to the homeowner. This has two factors. First, the extra living space increases the square footage value of the home, which means more money if the landlord wants to sell their home.
Another reason is that the landlord can rent out this space as an additional living space if they want to since the entrances to these basements are not connected to the main entrance. These two reasons show that walk-out basements can bring the landlord good value.
Additional Exits
An added benefit of a walk-out basement is an additional exit. This is a great advantage if you need to carry large items into the house. Example: If you bring a refrigerator into the basement, you can easily bring the goods into the house through the basement entrance.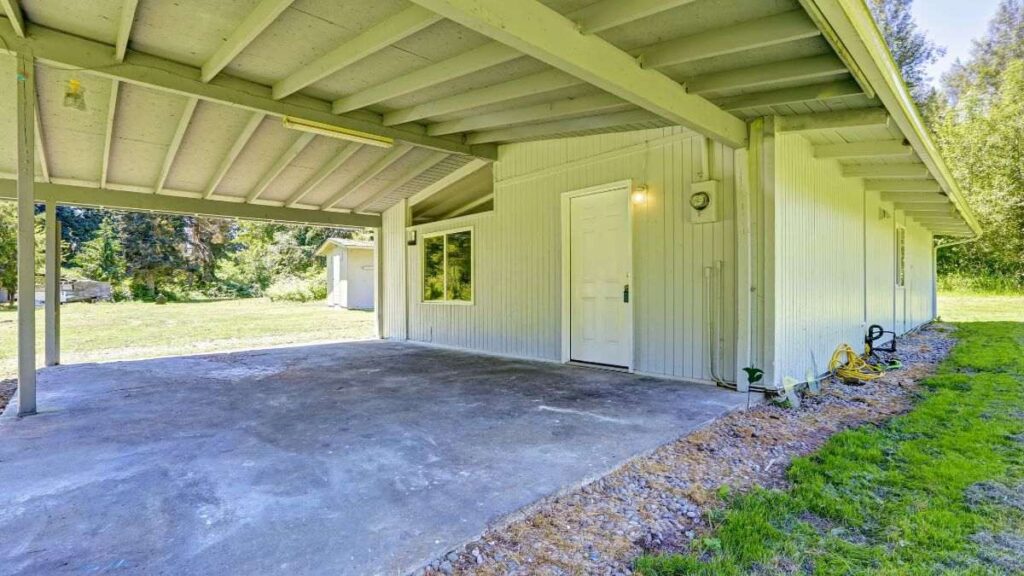 Walk Out Basement Ideas You'll Love
Well, if you put your basement in the hands of masters in the field, how will it become a design marvel? We will see. Let us look at a few examples together.
Play And Activity Room For Children
It is a good idea to make this area a children's playground. Because there is a large area where children can play well. Moreover, you do not hear the children's footsteps while they are playing. It remains a spacious area for children to play with their friends.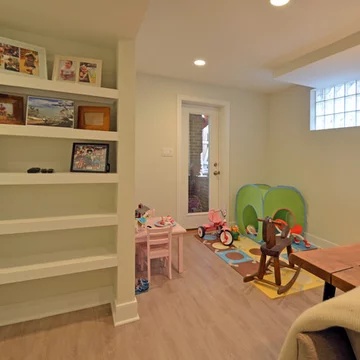 A Cinema Room That Will Not Fit Your Dreams
In these types of basements, natural light may not be sufficient. In this case, the best way to evaluate the dim light in the environment is the cinema room, which you will design to your taste. You can do this either with a TV or a projector. After that, you can go on an entertaining adventure with your friends…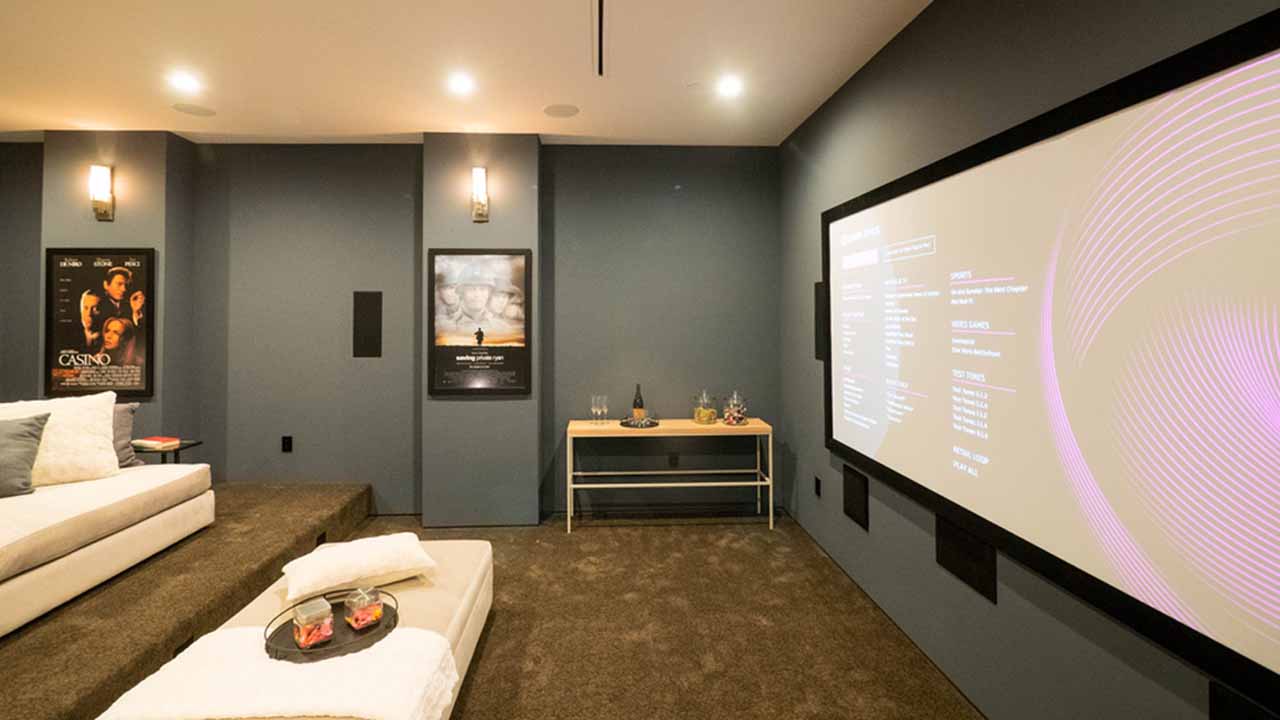 Enjoy The View By Adding Patio Doors
Huge patio doors create an outdoor seating area that includes indoor and outdoor seating from the walk-out basement. This area is enhanced by tables and chairs that compliment the surroundings. All that's left to do is enjoy the view.
An Underground Bar In Your Style
Wouldn't you love to turn your basement into an underground bar that you can customize to your liking? An underground bar that you can decorate in a rustic, traditional, or modern style sounds good. If you can decorate it with posters that reflect your personality, it will create a distinct ambiance. All that remains for you is to have a good time here with your friends.
Both The Study Room And The Library
Think of a study room away from ambient sounds, with a bookcase on one wall and a study corner on the other. Who can say no to a room like this? Especially if it has a sound insulation feature. It's an obvious  place for students during exam time, or home office.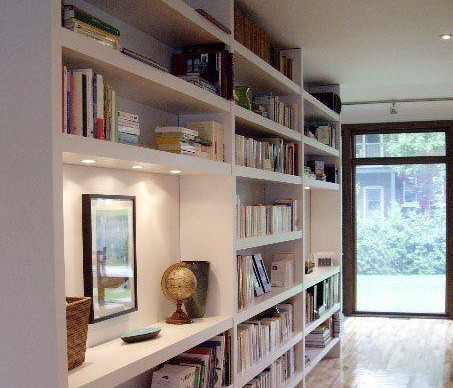 The Hobby Room
This is a great space for your talent and imagination to take flight. Whether you are designing jewelry or painting wood, it is a very convenient place for you to store the materials and do your work. In addition, if you want to make and sell things, you can also pack and ship your cargo in one place.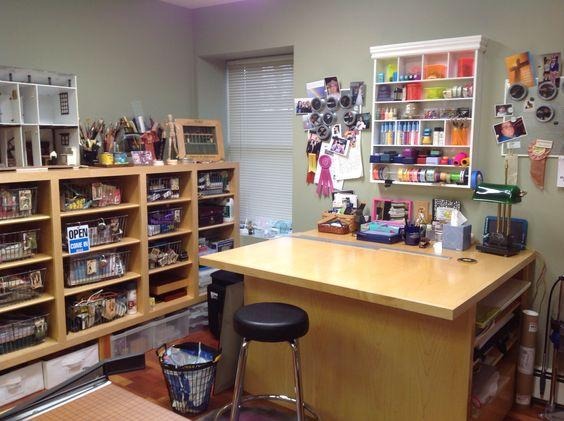 A Glittering Spacious Basement With French Doors
We all know that basements do not have enough light because of their location. We cannot leave it unused because it is dimly lit. The solution to this is to enjoy the light and spaciousness with a French door suitable for the basement structure.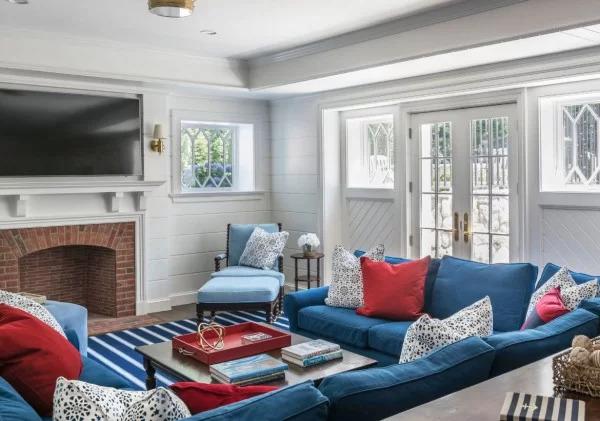 Weapons Range Area
Another way to use this kind of basement is to install a weapons range, which with professional help can turn any downstairs living area into a shooting range, in keeping with your tastes.
Indoor Pool in Walk-Out Basement
Another way to make your basement spectacular is to turn it into an indoor pool. If you add a changing area and a poolside relaxation area, you'll have a great indoor pool room.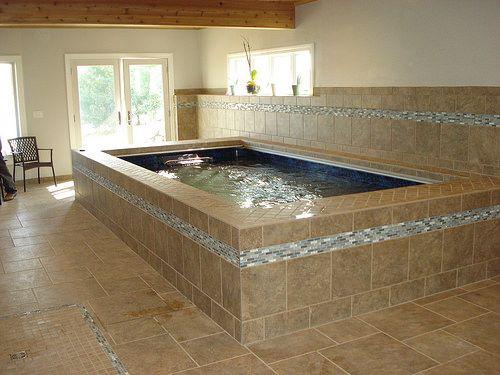 Should I Get A Walkout Basement?
This is a great idea if you have the space for a walk-out basement and the money to design it to your liking. Because it allows you to both, use the space and enhance your outdoor and indoor spaces.
It also changes basements' normally damp, moldy, and stale air, into a new living space.
KBR's Basement Remodeling Services
We all need more space, some time to relax, and sometimes to spend time with our loved ones. Basements with walkouts are an excellent option for this area as well. Many homeowners want to develop these basements according to their tastes and needs, so they seek professional help. KBR will help you realize the dreams of your basement.
KBR offers remodeling services related to solving problems in your basement and planning your new basement. In doing so, it offers its customers quality service, good planning, and professional execution.As part of this professionalism, KBR promises its customers good workmanship, high-quality products, and opportunities as it is a local business without intermediaries. Basement remodeling service is available in Virginia, Washington DC, and Maryland.