Bathroom remodeling is an extensive task that requires an eye for design and functionality. After all, bathrooms are one of the most used but still painfully neglected places in our house. By giving proper attention to your bathroom, you can add significant functionality to a home. Also, bathrooms renovated properly can add a good amount of resale value to homes. Unsurprisingly, many people are interested in learning about the top bathroom remodeling trends in Fairfax, VA.
What Are The Trending Bathrooms in Fairfax VA?
If you are planning for bathroom remodeling make sure you do it properly. You need to focus on improving both its design and functionality. There are countless design inspirations, bath remodelers, bathroom remodeling ideas, and remodeling services to choose from. This article aims to cover the top trends in bathroom remodeling in Fairfax.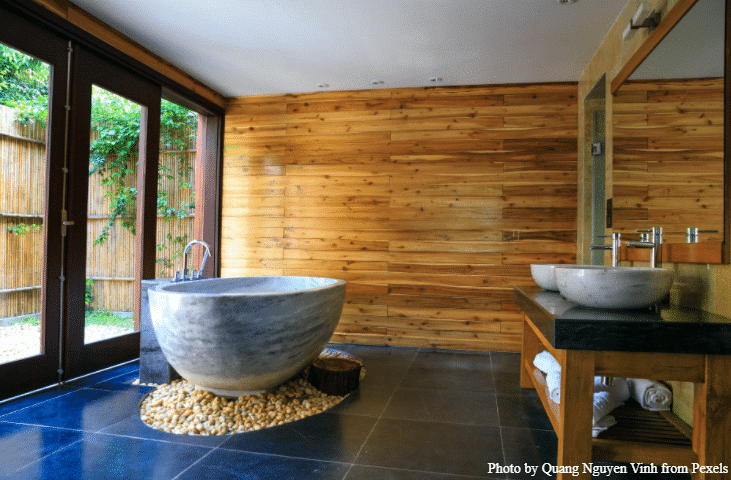 If are planning for bathroom remodeling, make sure you do it properly. You need to focus well on improving both its design and functionality. There are countless design inspirations when it comes to bathroom remodeling ideas. This article aims to cover the top trends in bathroom remodeling in Fairfax.
Mediterranean-Inspired Bathroom Décor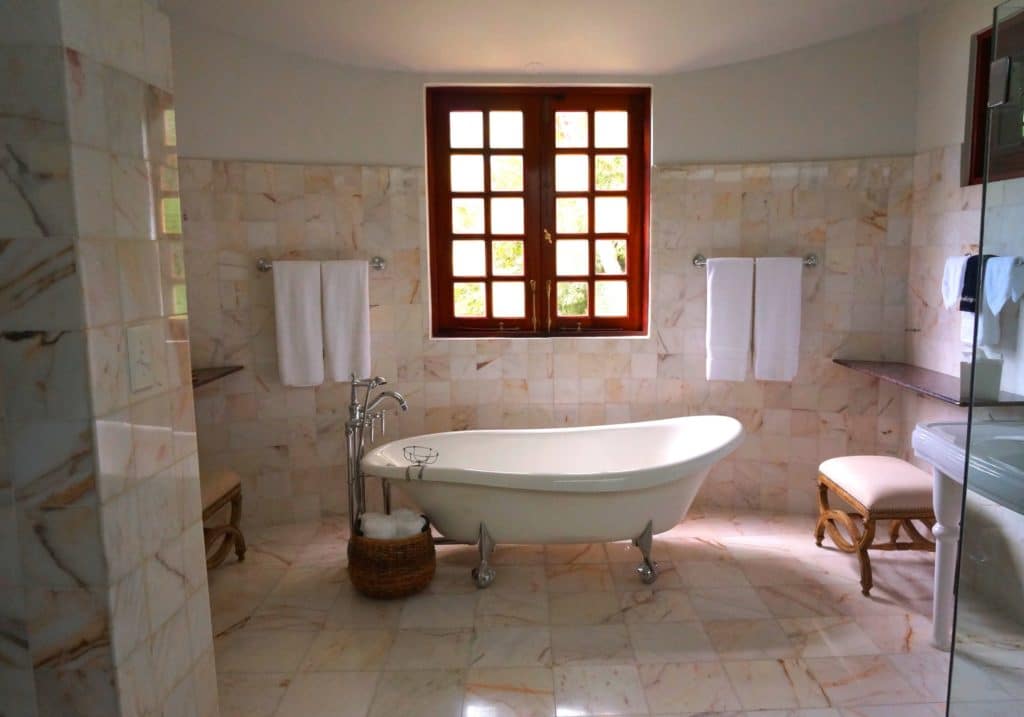 Homeowners have always preferred exotic bathroom designs. These include Portuguese, Spanish, as well as Moroccan designs. There are a lot of subtle ways for you to integrate these styles into your bathroom. In this same vein, you can find modern metallic or attractive hand-painted terra cotta to use according to how modern or how classical you want to decorate. You can also find several mosaic tile designs for the walls to enhance tub and shower areas.
Smart Storage Facilities in Your Bathroom
If your home has a small bathroom, storage space could become problematic. The same goes for bigger bathrooms without shelves and cabinets. Instead of cramming the limited space with cabinets, homeowners prefer practical solutions. Thus, smart storage facilities are among Fairfax's top bathroom remodeling trends.
In this regard, people like taking advantage of vertical space. If your bathroom has the square footage you can also try adding an inbuilt cabinet, like an antique piece. People who require more space for storing bathroom accessories can go for floor-to-ceiling cabinetry.
Vintage White Colors
Pure white tones make your bathroom feel much cleaner and more welcoming. White color suits everything from the floors to the walls of your bathroom. It is a classic color that will remain among Fairfax's top bathroom remodeling trends.
White subway tiles are versatile and go well with almost every look. That includes everything from traditional-style bathrooms to modern ones. Dark-colored grout is a good option for those who prefer to add some color. That is because it does not look unsightly even when it gets stained with mildew or soap residue.
Bathroom Designs with High Functionality
Contemporary homeowners are keen to improve their bathrooms in many ways, including design and functionality. That allows them to keep using their bathrooms conveniently even as they advance in age. For example, some people like to install toilets at a particular, comfortable height. They also prefer lower sinks or wall seats in the showers.
There is also a significant demand for showers without curbs, making it easier to enter and exit. Floating vanities are growing in popularity as well. This is by virtue of their high customizability and attractive appearance.
You should design your bathroom to take advantage of these trends to make it useful for many years down the line. Thus, we can safely expect these items to stay among Fairfax's top trends in bathroom remodeling.
Traditionalist
If you think funky colors or big statements are not for you and like calm and elegant designs, you might be a traditionalist. The classic and comforting bathrooms will always be beautiful to you.
Using marble, keeping the colors minimal, and having a free-standing bath are some of the most common characteristics of traditional bathrooms. If your bathroom is not large enough to put a free-standing bath there are still other ways that are in keeping with the décor. Such as installing fittings and mirrors that exude traditional taste.
Last but not least, you can create an awesome shower area with a traditional touch. For example, using white shower tiles with black grout is a simple and brilliant idea that can turn your bathroom into a better place to unwind after a long, tiring day.
3D Tiles for the Walls
3D tiles are understandably among the top bathroom remodeling trends in Fairfax. Not only do they look incredible, but they are pleasing to touch as well. They are both stylish and appealing to the senses. You can choose from all kinds of designs and patterns that are on the market today.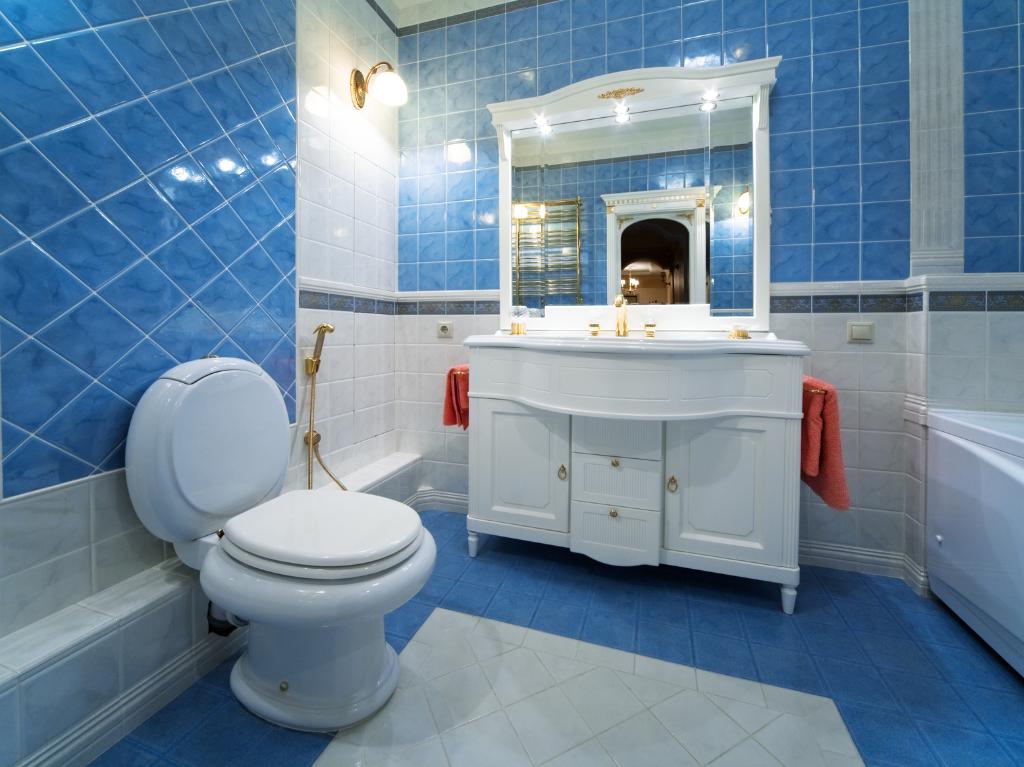 Some homeowners prefer to go for an old-fashioned look, while others prefer modern-themed ones. However, there is always something for everyone to choose from.
The Minimalist
Minimalist bathrooms are simple but comforting. The simplicity looks best when it is clean and tidy. But, of course, there are tricks that can level up your bathroom.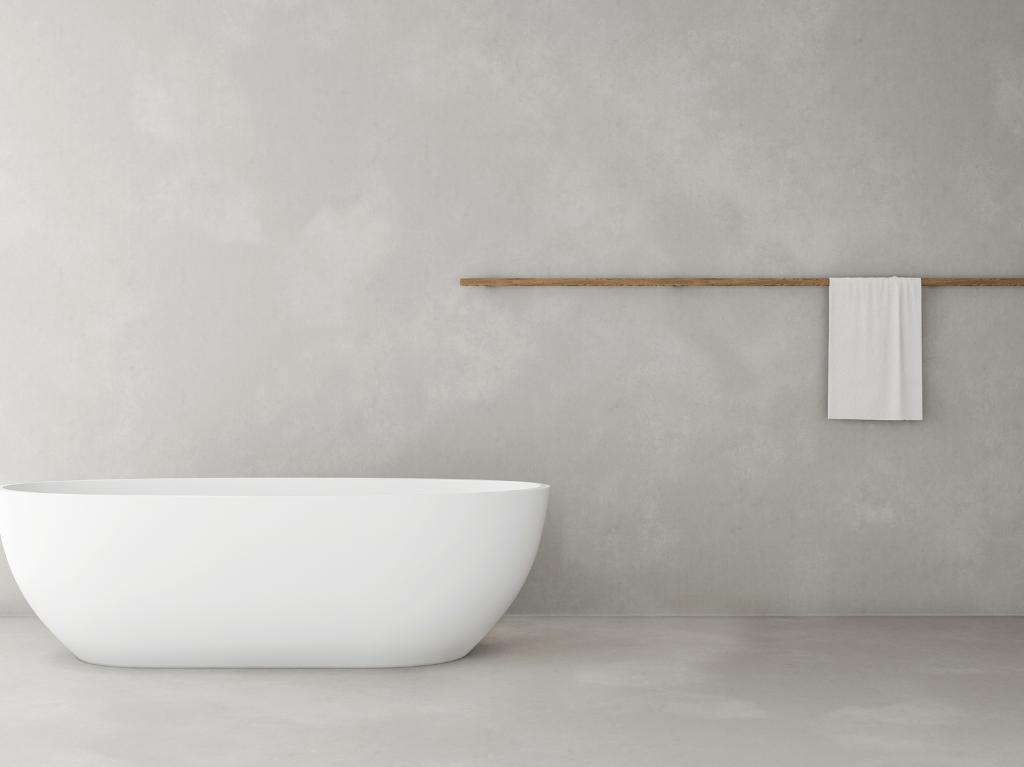 One suggestion is to use light colors to make the room look brighter. Also, you should avoid clutter in this small space to make the most of unwinding in the bathroom. The best way to avoid clutter would be to spend more on storage solutions. Remember that you will not need to buy new items for the bathroom, thus you can use your budget to declutter. Finally, since you will have limited space, each of the bathroom accessories should make a statement. So anything "normal" may not be suitable with the bathroom style. You can instead consider using top-notch accessories for minimalist bathrooms.
Glamorous
For some homeowners, glamor is one of those must-have bathroom design ideas in Fairfax VA. If you are one of them, converting your old bathroom into a perfect glamorous space is not a big challenge anymore.
The most substantial change would be replacing your old floor with something charming like marble tiles. Installing a focal point, the free-standing bathtub is the perfect compliment to this lovely flooring.
Another beautiful update would be to use a big mirror that can help the lighting in the room while dually serving its purpose. It will look excellent paired with marble tiles. Don't forget to add sparkling gold accessories in front of your mirror for a complete look.
Finally, a glamorous look is never finished without some gorgeous lighting. Of course, natural light is fine, but whether you have a naturally bright bathroom or not, adding some feature lighting will make a big difference.
Industrial
Industrial-inspired designs are well known for exposing bare bricks on the wall, which oozes industrial-turned residential space. But that is not all. If it is a bathroom, there are some other ways to create an industrial feeling.
One practical way to make your bathroom more industrial is by using low lighting with exposed wires. Since lighting is a vital component of a bathroom, you should give pendant lighting a chance. It will make your space bright without spoiling the industrial feeling.
Also, don't hesitate to integrate different textures. For example, mixing various materials such as glass, metal, and wood are never considered weird in an industrial bathroom style.
Navy Luxe
Trending bathroom remodeling ideas in Fairfax VA are many, and one of the most striking ones nowadays is navy décor.
Navy might look like a bold color to use in the bathroom, but it goes beyond color. It is the expression of confidence and authority. However, keeping the navy décor minimal is a better idea so that the bathroom doesn't look too ostentatious.
You can ensure minimalism by choosing one feature wall to display the color instead of the whole bathroom interior. You can contrast the display wall with a white mosaic or marble floor. If you want to add glamor, install gold taps and handles.
Finding a Remodeling Company in Fairfax County
Home improvement is a serious job, whether it is a living room or bathroom remodel. So, it is not surprising that homeowners seek high quality in each project step.
KBR Kitchen and Bath is a local design and building contractor here to provide you with bathroom remodeling service in Fairfax VA. Any kitchen remodeling or bathroom remodeling project is taken and executed by our award-winning team to the highest quality. We would be glad to give you the dream kitchen and bath if you are somewhere in Northern Virginia. Contact our excellent customer service representatives and just enjoy the rest of the process!