Updating your home, including kitchen upgrades, is a brilliant idea, but budget is a serious restriction for many homeowners. Unfortunately, a substantial kitchen remodeling requires a big amount of money and time, but you can still have easy kitchen upgrades without paying a fortune and canceling anything on your agenda.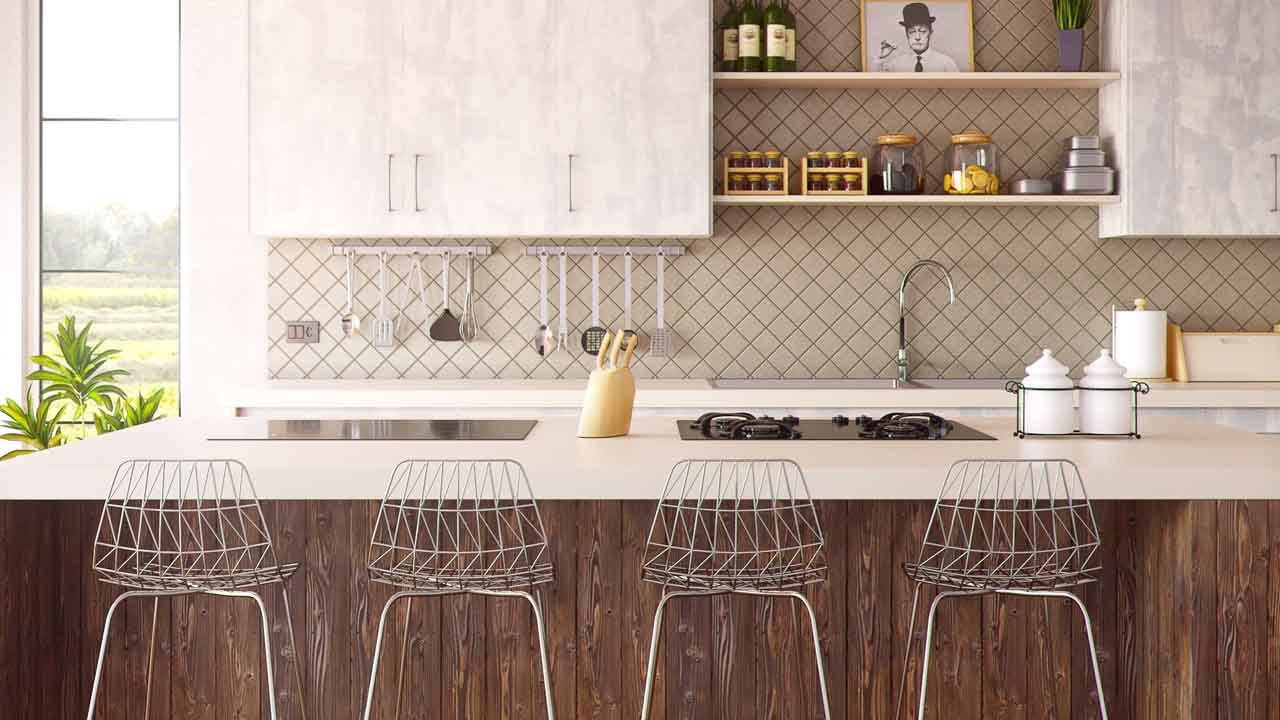 Simple Kitchen Upgrades
For many homeowners, the kitchen is the heart of a home. So, any change in your kitchen makes a big difference and elevates your mood quickly. Moreover, proper kitchen upgrades add immense functionality to your existing kitchen if you know what you are doing and why you are doing it.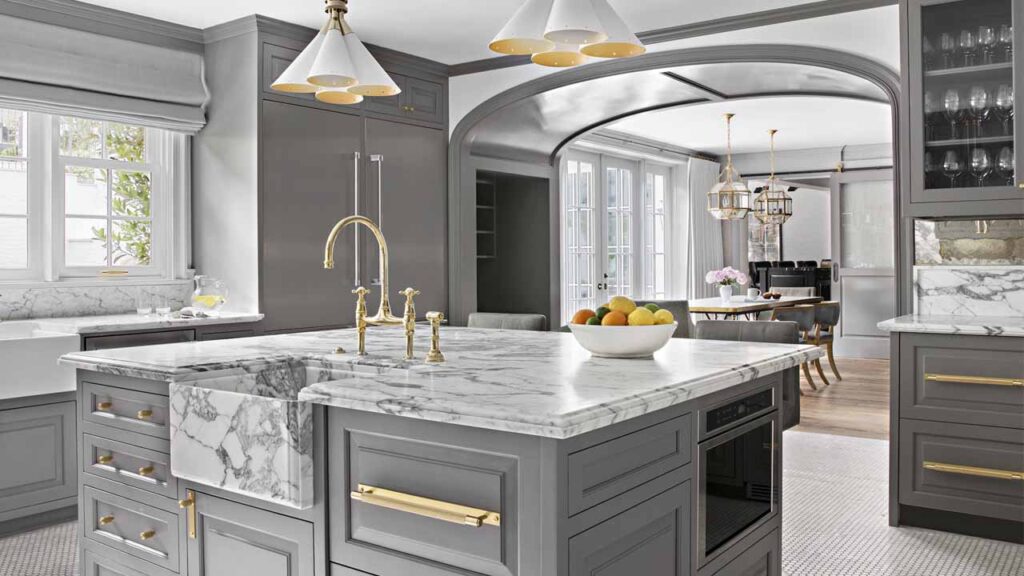 Here is a list of simple kitchen upgrades that can make the kitchen your favorite place at home.
1. Get A Butcher-Block Island
You already have enough cabinets and space in your kitchen, but are you still looking for something that can give a fresh look with strategical functionality? A butcher-block island can set you free from the coldness of stone-type kitchen countertops at a pretty reasonable cost. It also makes an awesome dining table as well as being a nice service counter.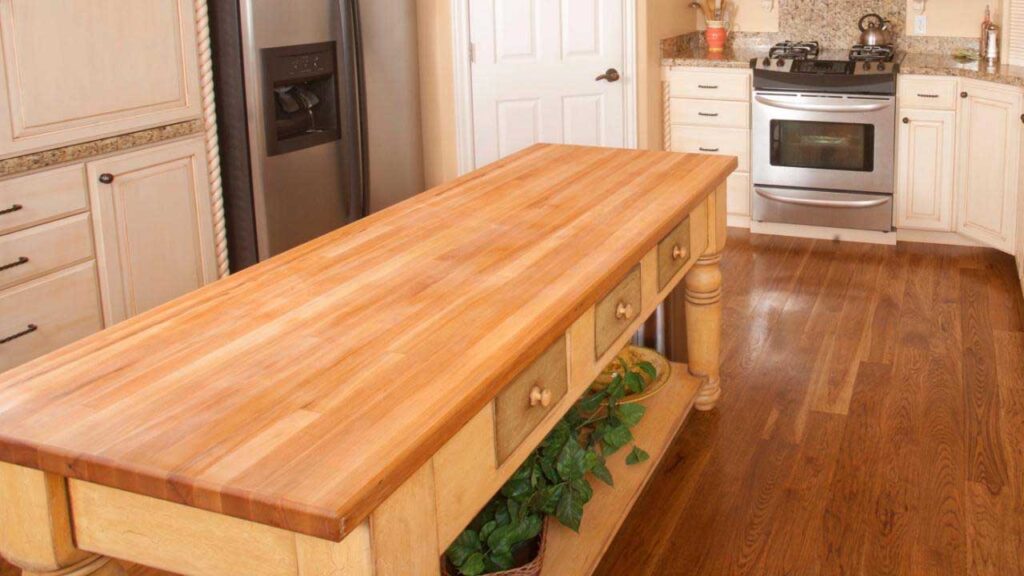 2. Make A Rack For The Pots
Regular plates, cups, or glasses are good in the cabinets or drawers. But pots are not easy to fit anywhere in the kitchen. So maybe exhibiting them is a better idea than trying hard to hide them in cabinets or drawers. Instead, you can buy an aesthetic rack or make your unique type of rack using copper pipes or anything you would like to use.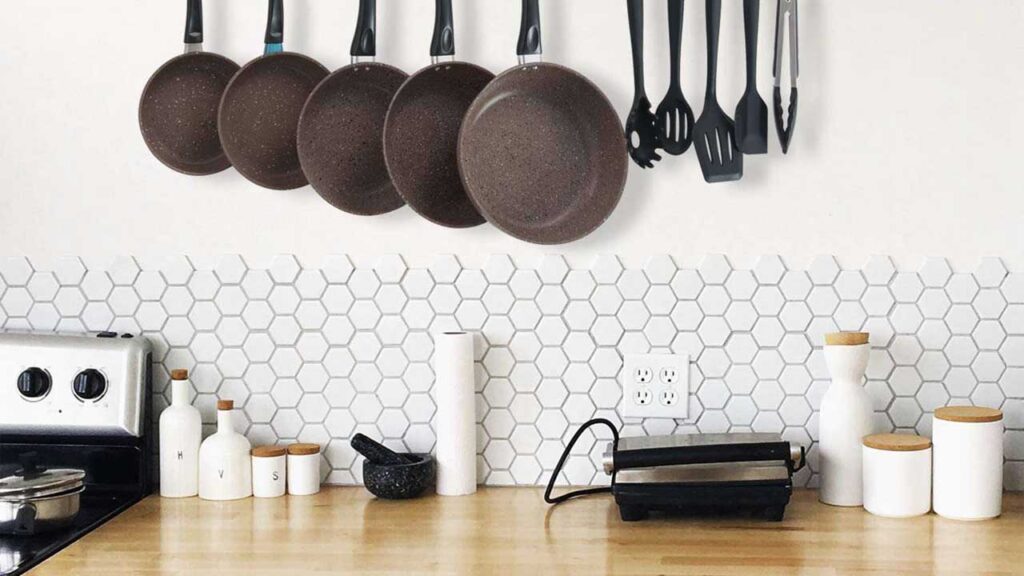 3. Replace Tiles With Solid-Surface Backsplash
You may have already noticed that it is hard to see any kitchen without tiles used as the backsplash material. Though they look fine there, it feels too ubiquitous, and your kitchen is no different at all. A solid surface backsplash might appeal to you, then. Depending on your kitchen's overall texture and color, you can choose among glass, stone, or metal alternatives.
4. Upgrade Kitchen Cabinets By Painting
New cabinets or new-looking cabinets? If you are on a budget or pleased with your existing cabinets, you can still get a fresh look simply by painting your cabinets. It is a very practical way to get rid of the gloomy look and monotonous colors in your kitchen. Moreover, the job is a good DIY idea if you are interested and skilled a little.
5. Replace The Sink And Faucet
Brand new flooring or countertops would, of course, make a big difference, but we can't replace them very often. However, you can keep your kitchen up to date by changing your faucet and sink. You don't have to buy shiny ones, though. Considering the overall design of your kitchen, you can go with copper, steel, fireclay, stone…etc.
6. Repair or Upgrade The Faucet
As mentioned above, faucets are small but remarkable fixtures that can give a fresher look to the kitchen. If you are happy with your existing faucet but it is leaking. Most probably, you will not care about the aesthetics anymore. Repairing a faucet is usually a DIY job, but you can still ask for professional help. Aside from this, you may want to upgrade to a pull-down faucet to add more function to your kitchen. As you might already know, you can have full control on a pull-down faucet with one hand only, which adds immense practicality.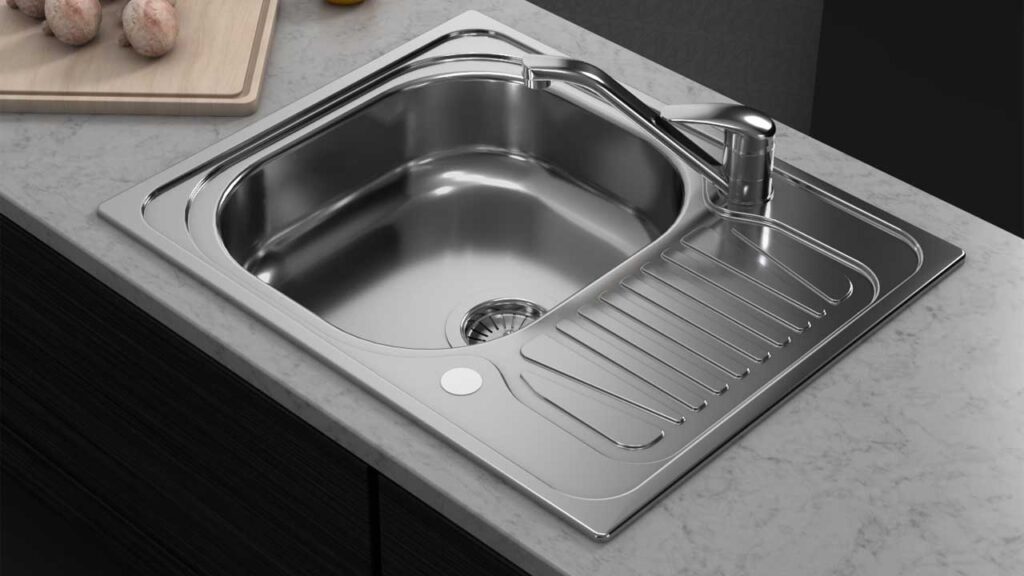 7. Consider Cabinet Refacing
If replacing the cabinets with new ones costs too much, and you don't mind the size and positioning of your cabinets, you can have a cabinet refacing. You can find peel and stick veneers at woodworking suppliers and apply it yourself. If you are not a DIY type person, you can get professional help at affordable prices.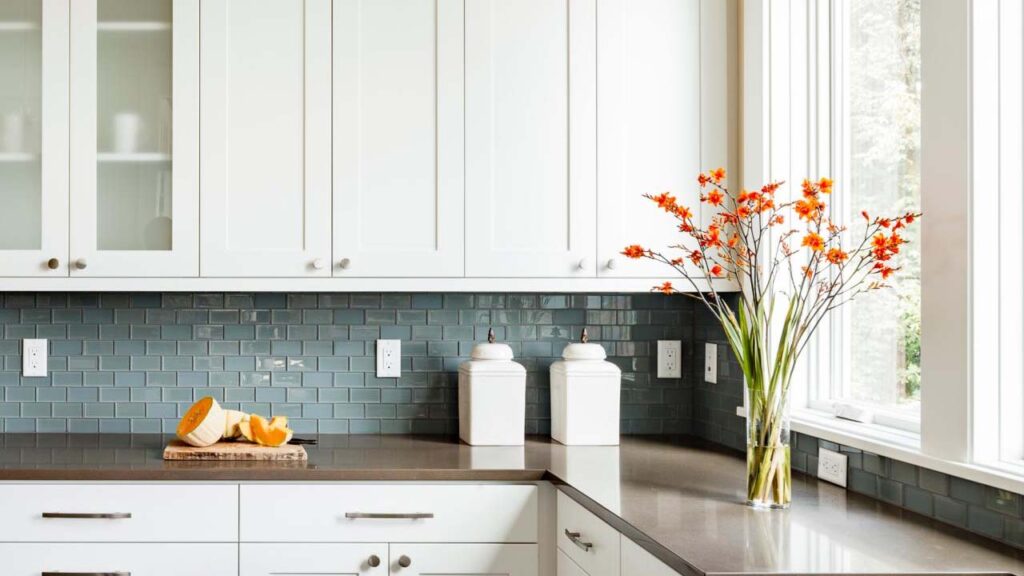 8. Add A Crown Molding
Crown molding is a smart way to eliminate various aesthetic problems, and it gives a finished look when you look up to the ceiling. This easy kitchen upgrade can hide imperfections between the ceiling and the wall while adding a stronger look to your kitchen cabinets. Most importantly, it is incredibly affordable.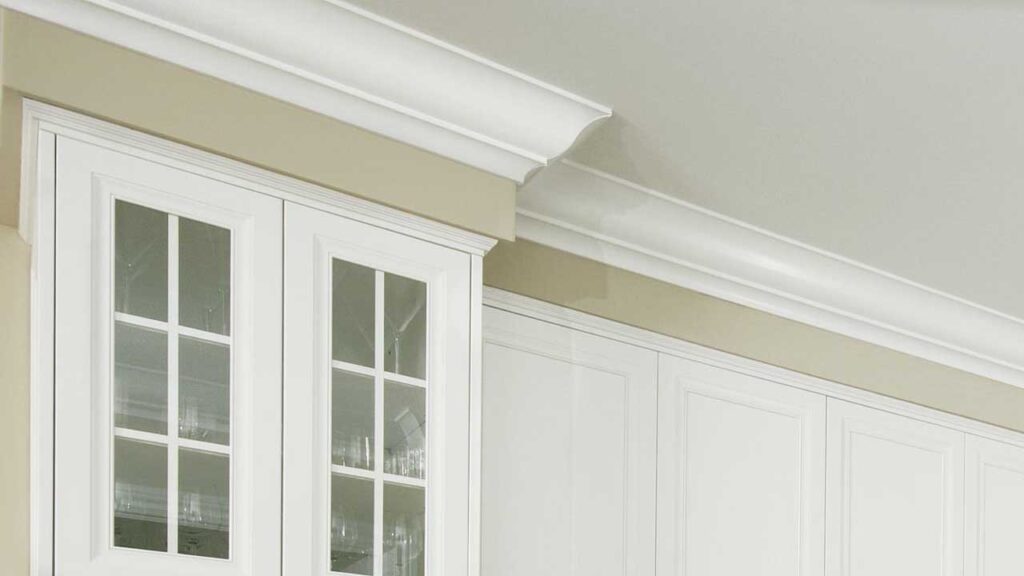 9. Install New Appliances
Regardless of other design elements, big appliances like the fridge and dishwasher are factors in the overall appearance of your kitchen. Even if you have a relatively new kitchen design, including the cabinets, countertops, or flooring, you can't get the perfect look in your kitchen because of outdated or worn-out appliances. So, replacing your old appliances with the latest technology will result in good kitchen upgrades with enhanced functionality.
10. Add Pull-Out Kitchen Shelves
Typically, there are cabinets, drawers, and shelves to store the things in a kitchen. How about combining a bit from everything at one corner of your kitchen? A pull-out shelf seems like a regular cabinet when it is closed. When you open the cabinet door, you find a drawer-like mechanism. When you draw it till the end, you will have easy access to the items, even in the back of the cabinet. Then, it will look like a shelf.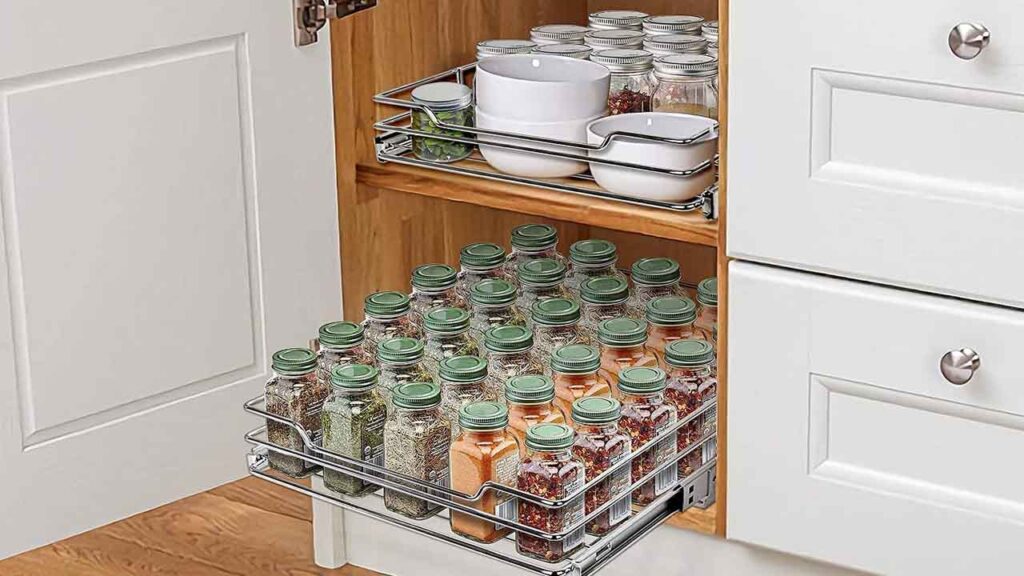 11. Upgrade With A Soapstone Countertop
Simple kitchen upgrades don't usually involve the replacement of the countertop as it is a matter of greater kitchen remodeling ideas. Thus, kitchen remodel cost needs greater budgets. However, you don't have to save a fortune to get rid of your dated countertop, but you can economically upgrade to soapstone which is, again, a natural and durable material.
12. Make A Message Board
Some kitchen upgrades can add function and beauty. Here is one for you. One of your cabinet doors or the medicine cabinet can make a perfect message board. Stick a piece of adhesive chalkboard or white foil customized to the size of your cabinet door. This will serve as a warm family communication platform while adding a nice decorative detail.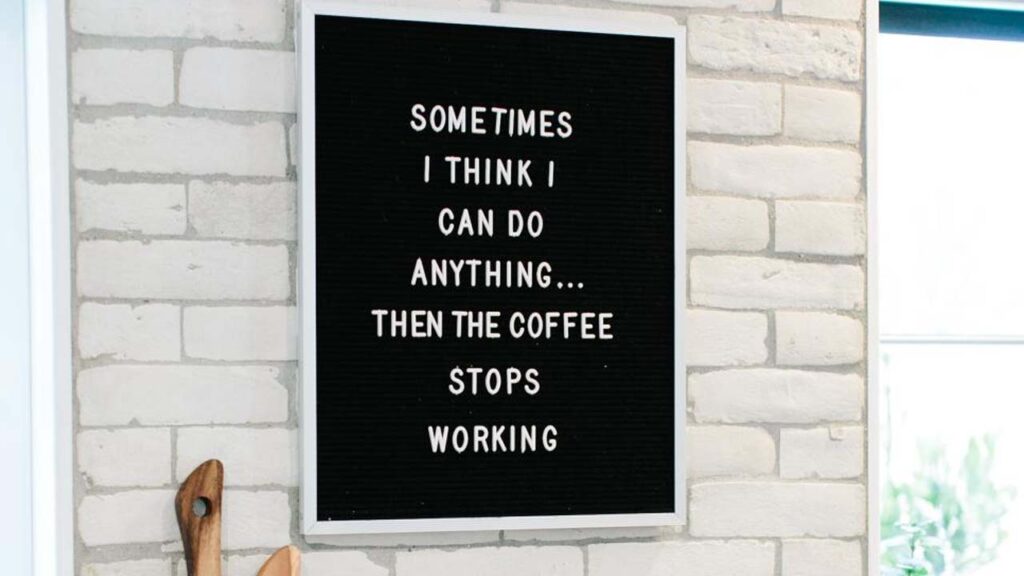 13. Install Hidden Lighting
LED lights flowing under the cabinets are very popular these days. You can have good lighting for various tasks on your countertop while adding a striking visual depth to your space. Moreover, since LED lights use energy efficiently, you can save a good amount of money in the long term. Therefore, under-cabinet lights are one of the best kitchen upgrades you can get easily get.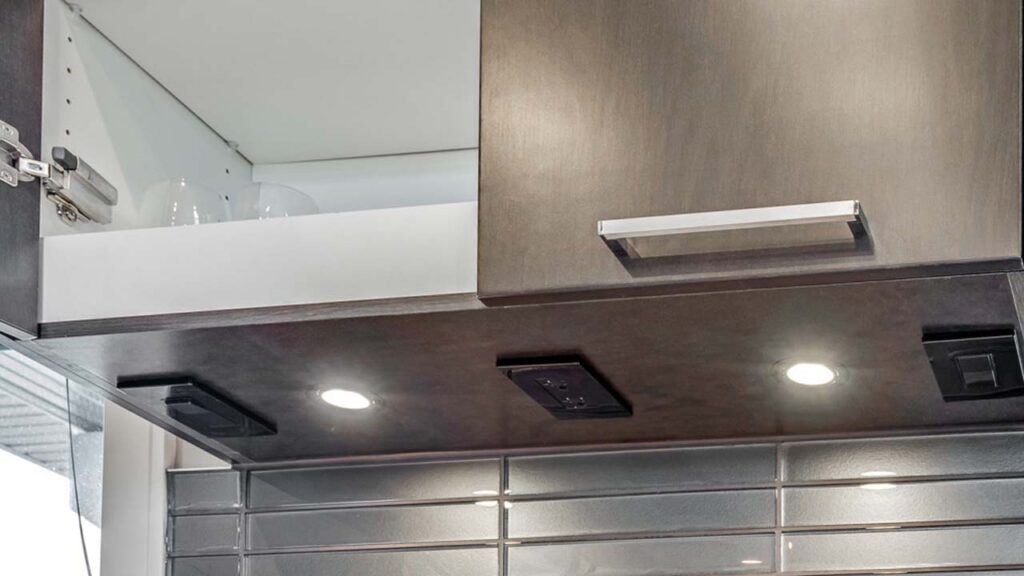 14. Get A Water Filter
When you read about kitchen upgrades, ideas are mostly about aesthetic touches. But functionality also matters. If the function is directly linked to your health, then it is much more important. For example, getting a water filter is such an upgrade. You can get purified water to drink directly from your faucet with better taste. Also, the installation is easy if you are into DIY jobs.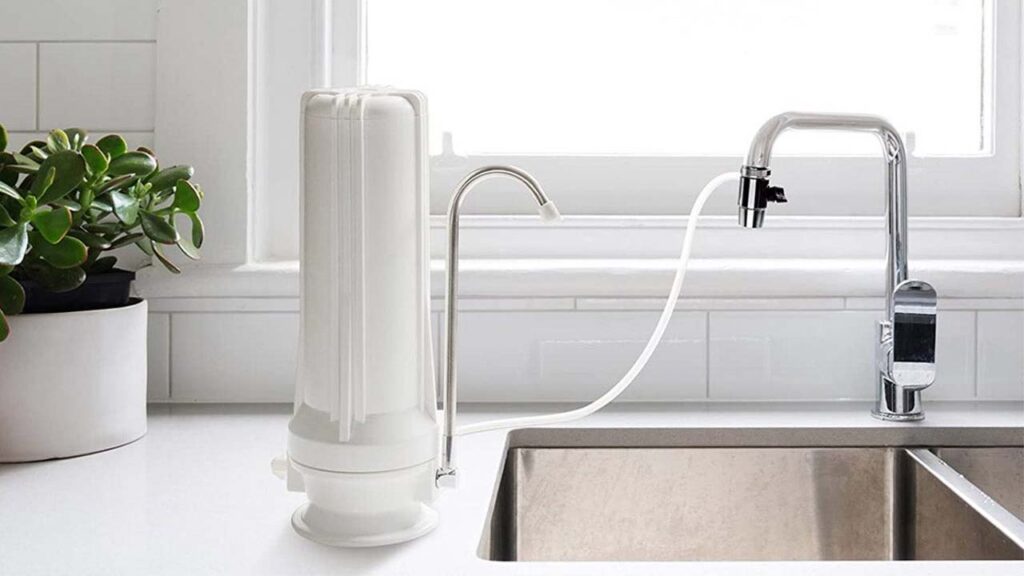 15. Time To Get An Outdoor Kitchen?
If you are bored with your kitchen inside for no reason and feeling fresh is more appealing to you, then an outdoor kitchen is a perfect change for you. If you have a large garden, you can enjoy a normal outdoor garden more than a luxurious one inside. Especially on a warm spring day, it is amazing to invite friends and have a grill party in the garden.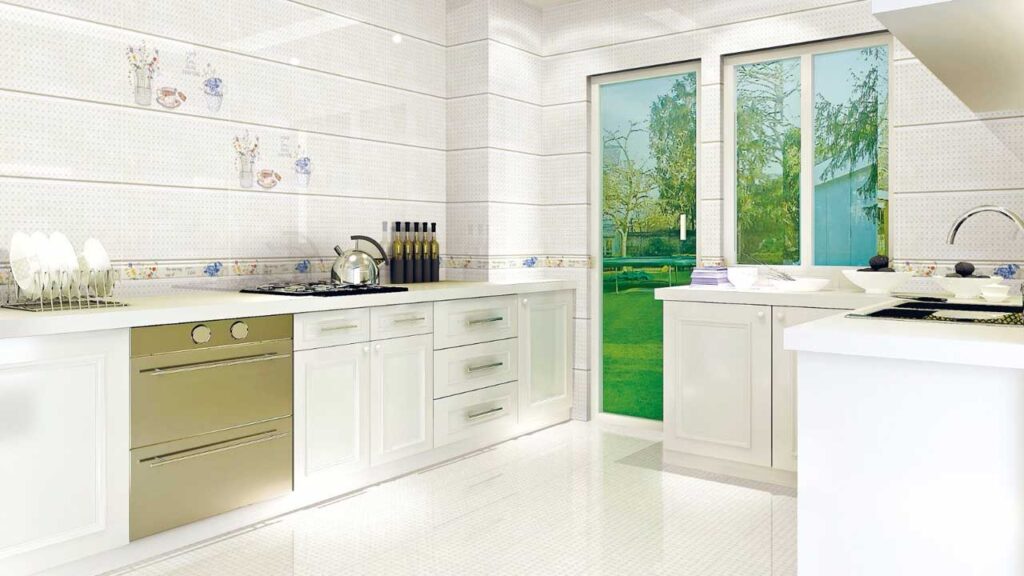 16. Change To The Cork Flooring
Cork is natural flooring material, and it can last up to 40 years with proper maintenance. In modern kitchens, the flooring materials are usually shiny, like tiles, stones, or even bright composite wood. If what you are looking for is a cozy feeling in the kitchen, cork flooring makes one of the most effective kitchen upgrades.
17. Touch On The Kitchen Furniture
Big kitchen upgrades typically involve changes with the countertops, cabinets, or flooring. Thus, such kitchen upgrades cost a big amount of money. However, there are smart kitchen upgrades other than such big projects. Kitchen furniture, for example, makes a big impact on giving a fresh look to your kitchen. They are easy to buy and decorate. If you have a bit of artistic perspective, you can have an excellent makeover with a small budget.
18. Get Decorative Lighting
Lighting is not just for seeing things better in the dark anymore. Today, lighting is an art for many homeowners. Replacing your old-fashioned and austere lights with more sophisticated and functional products. As part of modern kitchen upgrades, though changing even only one light will make a big change, you should, of course, consider the overall consistency in your design.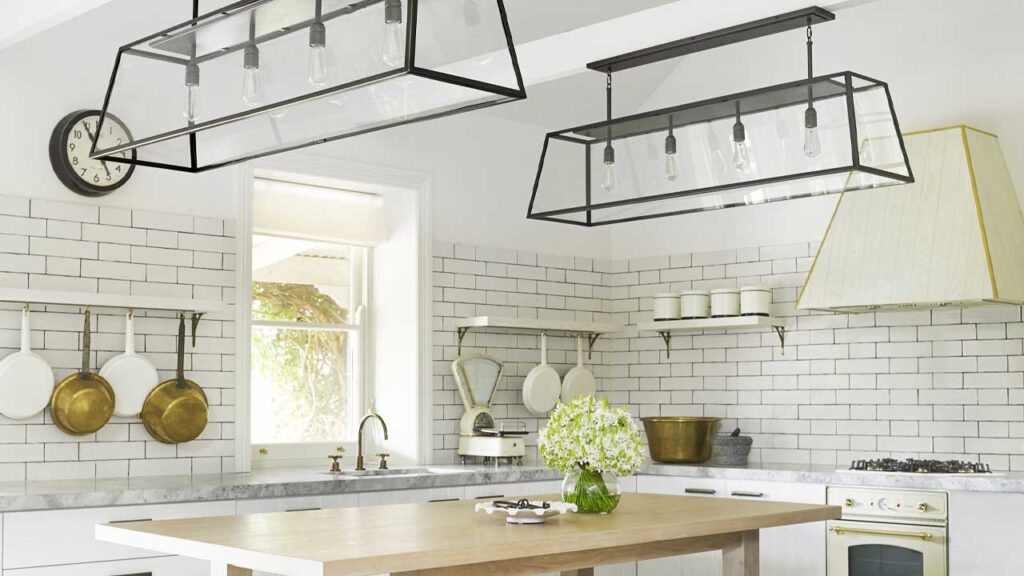 19. Add Wallpapers Or Decals
If you are looking for kitchen upgrades with less permanent effect, then you can consider applying some beautiful decals or wallpapers reflecting your personality, the soul of your family, or whatever you like. Although the effect is smaller, it is one of the most practical kitchen upgrades you can have.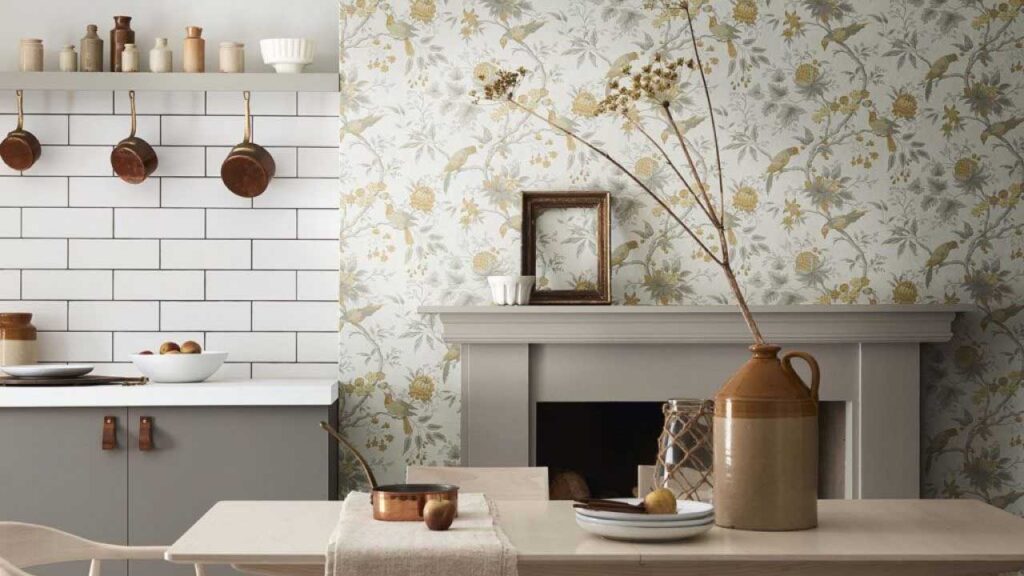 Conclusion
The above list is not exhaustive, yet it involves smart, applicable, and cost-effective ideas. You don't have to get a big kitchen remodeling when you are on a budget, and you don't have to survive in a humdrum kitchen. Instead, there are various kitchen upgrades worth a try.