Wisely chosen backsplash ideas can greatly enhance your kitchen remodeling project by adding a decorative touch to your culinary space. They not only protect your walls from spills and splatters but also allow you to accentuate your favorite colors and patterns in an otherwise neutral kitchen. Moreover, backsplashes are easy to maintain and keep clean.
Homeowners can choose from a great variety of backsplashes. It is good to have a lot of options, but it might be overwhelming at the same time. In this article, we will be answering numerous questions about backsplashes, and giving expert tips to help you with your decision.
What Factors to Consider for Kitchen Backsplash Ideas?
When choosing kitchen backsplash ideas, there are several factors to consider:
Color and Pattern: Choose colors and patterns that coordinate with your kitchen's color scheme and create a cohesive look. Go for colors that match the rest of the color scheme in your kitchen.
Material: Some materials are easier to clean while others may be more durable. So, choose a backsplash material that fits your needs best.
Imperfections: Even a tiny imperfection on the backsplash surface can be irritating. Therefore, make sure your backsplash material is perfectly positioned and maintained.
Wear And Tear: Make sure your backsplash is resilient against external factors such as heat, water, grease…etc.
Grout Quality: Never underestimate the importance of grout. It is as important as the tiles you use for the backsplash. A high-quality grout is resistant to stains and corrosion.
Countertop: Ideally, your countertop and backsplash should complement each other so that you have harmony in your kitchen.
What Is The Ideal Tile For A Kitchen Backsplash?
The ideal backsplash tile depends on the overall kitchen design and, of course, personal preferences. Here are a few backsplash tile ideas to help you beautify your kitchens.

1. Subway Tile: This is a classic tile with a timeless look. Subway tiles are offered in a wide range of colors and finishes, therefore they complement almost any kitchen style with their clean and sleek look.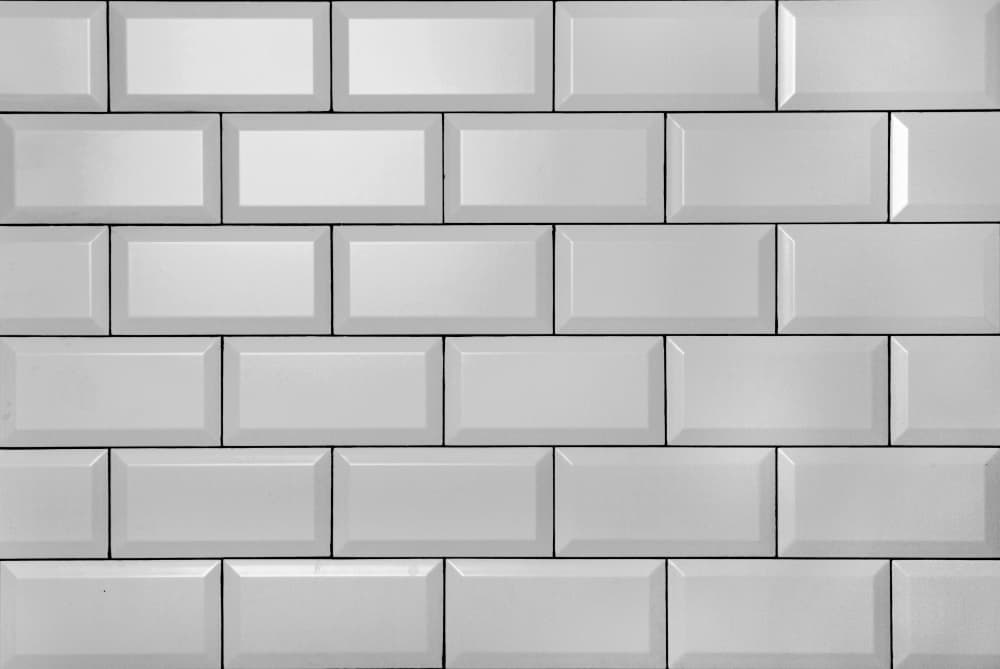 2. Mosaic Tiles: These tiles can be used to create an eye-catching focal point on your backsplash. Homeowners can mix mosaic tiles of various colors, and create unique patterns to make a statement in their kitchens.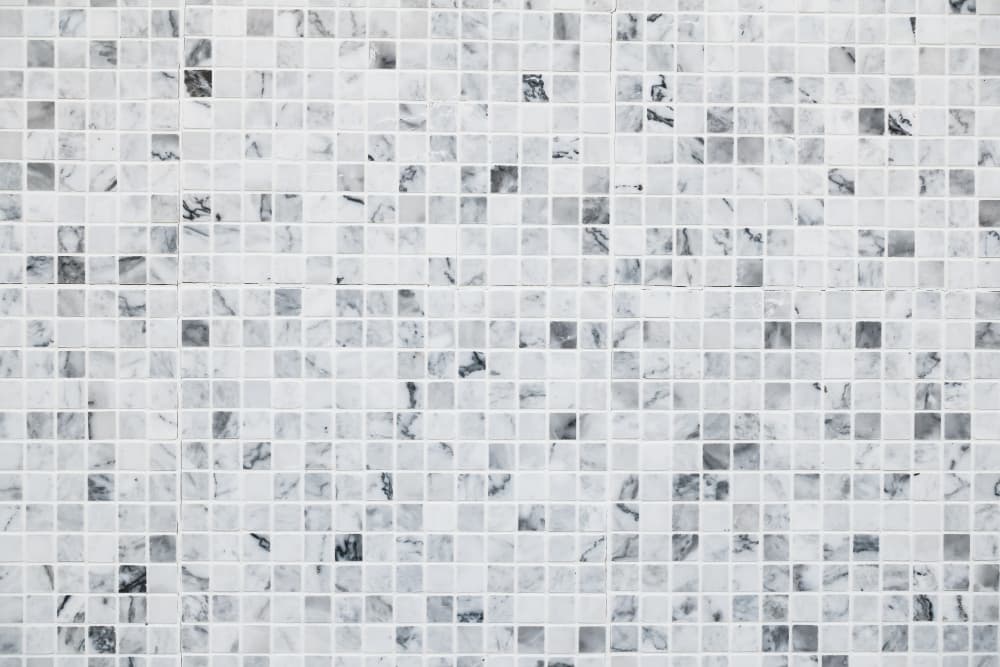 3. Moroccan-Inspired Tiles: This is a perfect choice for those seeking an exotic and intricate backsplash in the kitchen. The Moroccan-style tile patterns are vibrant, and they instantly transform your backsplash into a piece of art.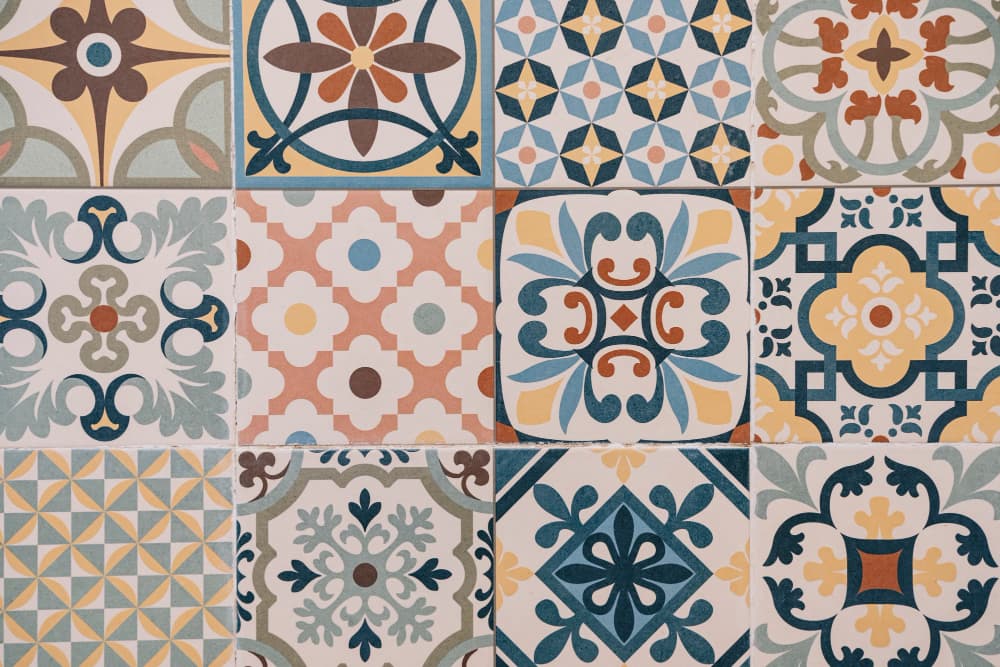 4. Geometric Patterns: Geometric shapes are visually appealing to many people. Try considering hexagon or triangular tiles for a backsplash to give a modern look to your kitchen.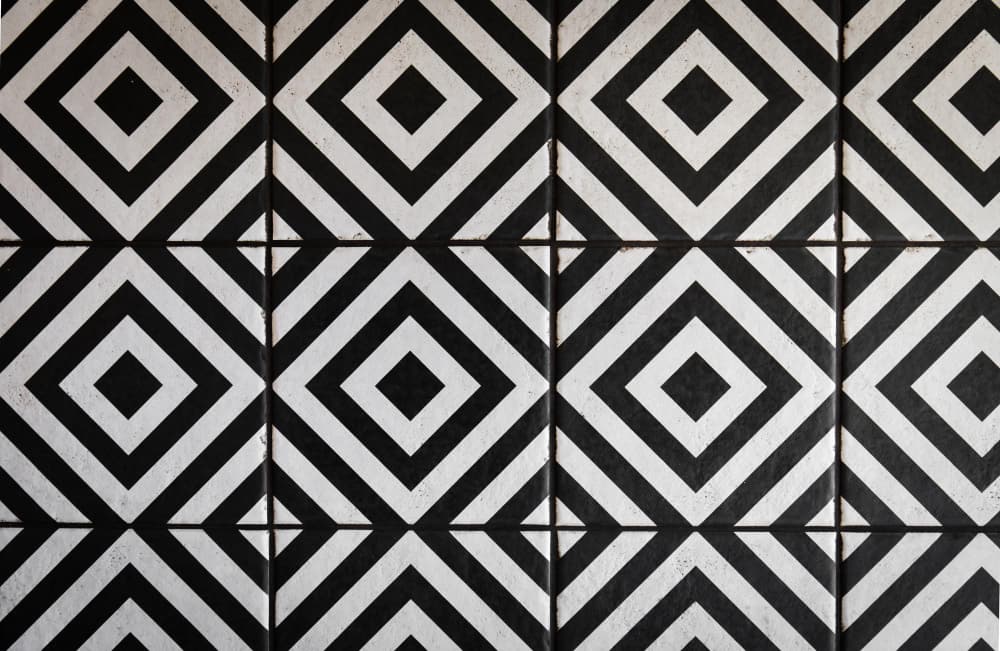 5. Metal Accents: The addition of metal in your backsplash can give a more sophisticated and industrial feeling. Consider brass, steel, or copper as an option as long as it fits the rest of your decor plan.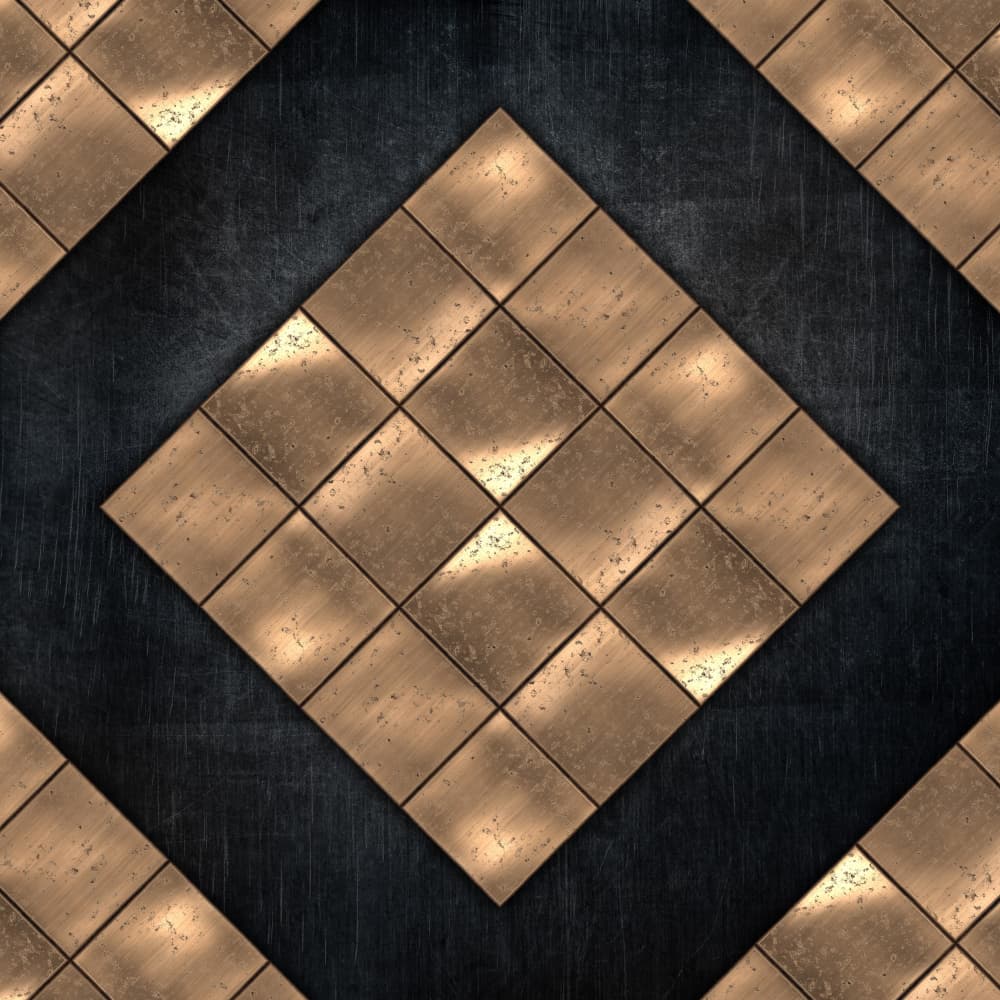 6. Natural Stone: Natural stones such as slate, marble, or travertine are sure to add luxury with a touch of elegance to your kitchen. If you want to have a timeless backsplash design, natural stone is the way to go.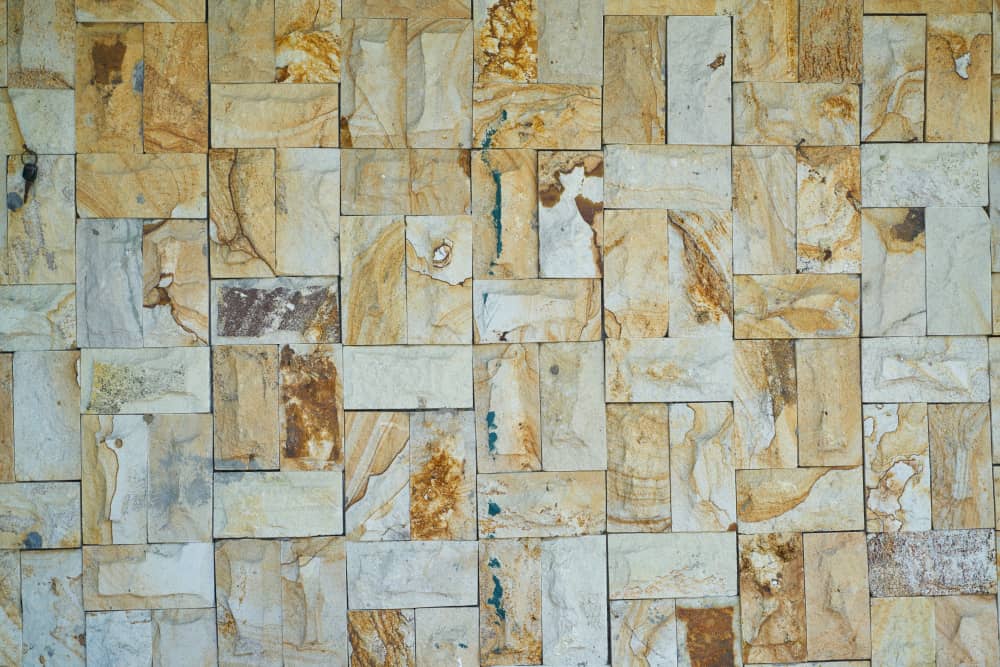 7. Glass Tile: You can get a printed image of your choice on a glass backsplash. It makes your kitchen very unique, as well as making the room feel bright and spacious.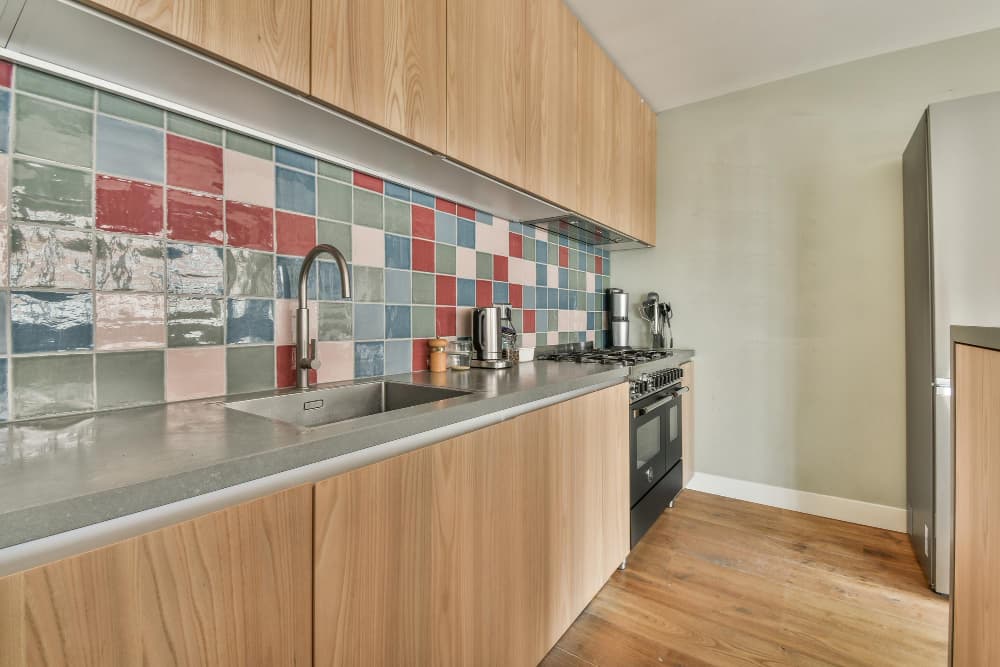 8. Chalkboard Paint: Using a chalkboard-style backsplash is one of the best ways to personalize your kitchen with the utmost functionality. Write personal notes for your family members, or inscribe your favorite recipes for a homey feel.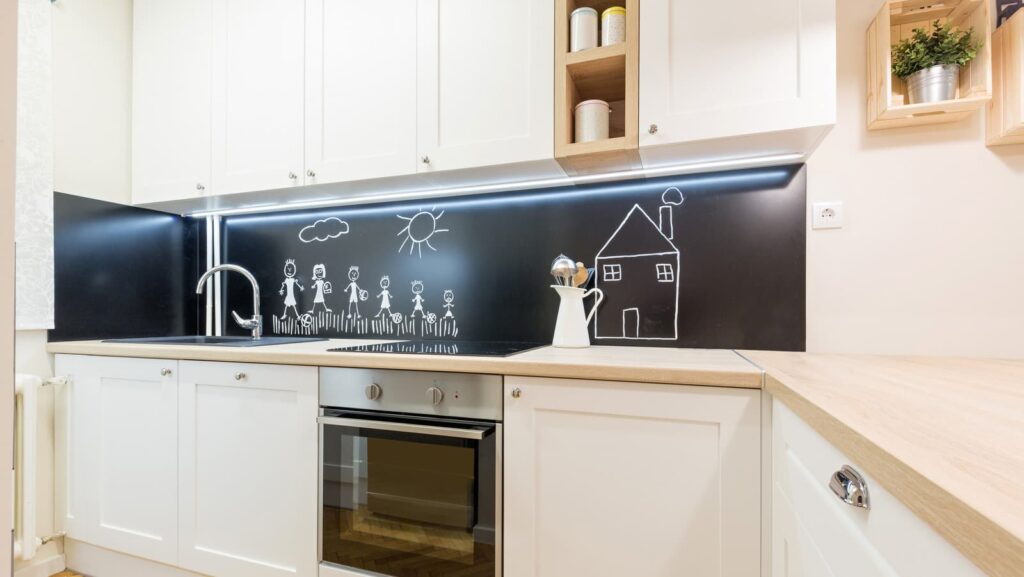 9. Wallpaper: If you don't want to use a permanent backsplash like tiles or stones, opt for wallpaper. Wallpapers provide you with numerous artistic possibilities in which you can make a statement with your favorite colors and patterns.
What Size Tile Is Best For Backsplash?
The ideal backsplash tile size depends on the total size of your kitchen and counter space. When it comes to aesthetic styles, small-scale backsplashes give a traditional feel while larger ones create a more contemporary look.
Although the ideal size for a backsplash is closely related to your preferences, there are still general guidelines and popular tile sizes on the market.
3×6 inches: It is the most used tile size that you will see in many backsplash designs. This size offers ease of installation and maintenance.
4×4 inches: This is another popular tile size offering easy installation and needs very little maintenance. Note that it is a square tile.
6×6 inches: This is another square tile that people use which makes a bolder and more dramatic statement.
12×12 inches: Homeowners who have larger kitchens often opt for this size of backsplash tile as it is in scale with the large area that is being covered.
24×24 inches: This is one of the bigger-sized tiles, and it's comparatively much easier to install. Only a few tiles are needed to cover the average-sized backsplash.
Aside from tile sizes, you should also consider these factors:
Kitchen size: If you have a smaller kitchen, opt for smaller tiles to make it look more spacious. If your kitchen is a large one, then use larger tiles to achieve a more open feeling.
Kitchen style: Modern and sleek tiles are better for modern-style kitchens. On the other hand, classic tiles are better to create a sense of timelessness in a traditional kitchen.
Personal preferences: Never underestimate the importance of your personal aesthetic taste when it comes to backsplash design concepts.
Which Color Tile Is Best For Kitchen Walls?
Your cabinets can point you in the right direction when choosing the ideal color for the wall tiles. White cabinets will boldly coordinate with almost all tile colors. If your cabinetry is a darker color, then try to consider light colors for the wall tiles. Kitchen walls usually take up a lot of space, so they make up a large portion of the overall color palette. Therefore, make sure you are choosing the right color wall tiles for your kitchen.
Here is a list of some popular tile colors for your kitchen walls:
White: This is a classic color offering high versatility. In particular, small kitchens tend to look more spacious with white backsplashes. It also complements a variety of colors and styles.
Gray: Though it coordinates with a variety of styles, gray is the perfect choice for modern and sleek design concepts.
Black: This is the perfect dramatic color to use in larger kitchens. If you want a bold, striking look, consider this elegant color.
Blue: Blue creates spaces that promote serenity and peace, which are always great feeling to have in every part of your home. If your kitchen gets enough natural light, give this lovely color a chance.
Green: Green refreshes you, and makes you feel more energetic. If you like your kitchen to be a lively and inviting part of your home, try this festive color.
What color tiles go with a white kitchen?
You have several options since white is a very easy-to-match color, as discussed in our post on kitchen color ideas. Minimalist and sleek styles, in particular, are easily achieved in white kitchens. However, you can always inject gray or cream throughout if you think your kitchen would look too white.
You can pair a wide range of tile colors with the rest of the décor if you want to make a bolder statement. Navy blue, for example, adds a beautiful definition to white kitchens. Black or darker gray tones add character and elegance. And glossy green tiles generate a more dynamic feeling in your kitchen. You can read about kitchen color ideas
What color of tile should I use with white cabinets?
There are many different colors of tile that can be used with white cabinets. White kitchen cabinets pair nicely with minimalist white tiles. This is a very common and practical way to create a completely white kitchen. Conversely, you can also enjoy contrasting colors by using black tiles instead. In our article on kitchen cabinet paint colors, we explore 21 amazing ideas for creating a stunning kitchen. You'll discover a wide range of colors to pick for your kitchen tiles, such as brown, red, blue, orange, and more. These colorful options can help you achieve a vibrant and personalized kitchen space.
What color of tile should I use with dark cabinets?
Try using light gray tiles when you have dark cabinets. In particular, chevron pattern tiles in gray tones work well with dark cabinets. White subway tiles are also worth considering if you want to create a warmer ambiance in your kitchen. They go well with dark brown cabinets, too. Using a simple white countertop and some pendant lighting, you can create an incredible living space, all of which coordinates beautifully with dark cabinetry. Creating appealing kitchen spaces is never hard with dark cabinets. Just pay attention to whether your dark cabinets coordinate better with warmer or cooler tones.
What Type Of Backsplash Complements The Farmhouse Kitchen Style?
Brick or subway tiles complement the farmhouse kitchen style best. Since the idea is to complement the rustic feeling in the farmhouse kitchen style, going with brick or subway backsplash tiles will create a harmonious look in your kitchen.
What Type Of Backsplash Designs Work Well With Rustic Kitchen Aesthetics?
Natural stone or wood-like tiles work well with rustic kitchen aesthetics. Natural or natural-looking materials complement the natural feeling created in the other parts of the design. Thus, your backsplash completes the rustic style even more.
What Are Some Subway Tile Backsplash Ideas For A Kitchen?
Creating a contrast between the backsplash tiles and grout is a very practical idea and creates a beautiful backsplash area. For example, white subway tiles make a big statement with dark-colored grout. If you opt for colorful subway tiles for your backsplash, it is better to use white grout.
What Are Some Wood Backsplash Ideas For A Kitchen?
Combining a modern gray kitchen with the appropriate wood tones is very popular nowadays. If you want to make your kitchen look more elegant or cozy, consider using a darker backsplash in your design. Also, wood backsplashes can make an amazing transition in many kitchen decors. Planks or beadboards, brand new or recycled, wisely chosen wood materials always add a unique touch to interiors.
What Are Some Cheap Backsplash Ideas?
Peel-and-stick vinyl tiles are one of the most affordable backsplash options. Alternatively, you can consider beadboard paneling, too. Wallpaper is also an option for those who are on a budget. However, note that the wallpaper you choose should be water-repellent and easy to wipe as the backsplash areas are often prone to getting wet and dirty.
What Are Some Wallpaper Ideas That Can Be Used As A Creative Alternative For Kitchen Backsplashes?
Using textured wallpapers with bold patterns is a creative touch you can consider adding to your kitchen backsplash. You can easily replace them later depending on your taste or mood. Remember that wallpapers or wallcoverings are usually more vulnerable to heat or moisture. Therefore, we advise you to consider such external factors beforehand and position your wallpaper accordingly.
FAQs
In this section, we are answering some of the most frequently asked questions about backsplashes.
Should A Backsplash Be Lighter Or Darker Than The Countertop?
It depends on the overall design and style of your kitchen. For a cohesive look, a lighter backsplash color is better whereas darker backsplash colors tend to make a bigger contrast.
What Is A Timeless Kitchen Backsplash?
A timeless backsplash is one that never goes out of style. For example, natural stones like marble, subway tiles, and penny tiles are some of the most common timeless backsplash ideas.
How Do I Clean And Maintain A Kitchen Backsplash?
Using soap and water is the best course of action when doing daily cleaning. If there is a stain on the backsplash, apply some baking soda or coke to the surface, let it sit for a while, and then simply wipe it away.
Can I Install A Backsplash On My Own, Or Should I Hire A Professional?
It depends on the type of backsplash and the extra work required before or after the installation. If it features a complicated design, it is better to hire a professional.
Are There Backsplash Options Suitable For A Small Kitchen?
Almost all types of backsplashes are suitable for small kitchens, but if you're looking for tips specifically tailored for remodeling a small kitchen, check out our post on small kitchen remodel tips. In that article, we provide 7 valuable tips to maximize space and efficiency in your small kitchen renovation. Additionally, we recommend considering neutral backsplash designs with a single color, as they can help you create a more sophisticated feeling while optimizing the visual appeal of your compact kitchen.