Remodeling your kitchen is never an easy undertaking. Not only do you have to figure out kitchen remodel ideas, layout, and dozens of other factors, while also having to follow your allocated kitchen remodel budget. This post will explain the key points you should consider when making your kitchen remodel budget.
Kitchen Remodel Budget Checklist
Although it may seem like an uphill task to set a kitchen remodel budget, it's easy if you have an organized approach to budgeting. These steps will help you with the process and make budgeting easy and organized.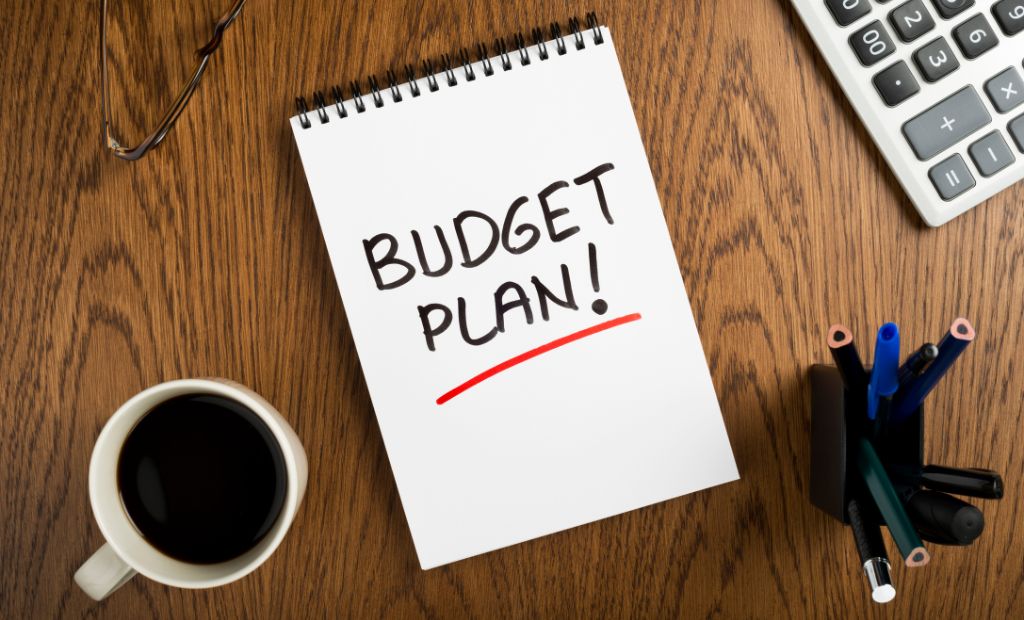 1. Know What You Want
Most people believe that the remodeling process begins after you meet a contractor. Not true!
In order for you to have a better understanding of the process, you will need to give it some thought beforehand. Think about how your remodeled kitchen will serve you better. This will help you gain clarity when it comes to your needs.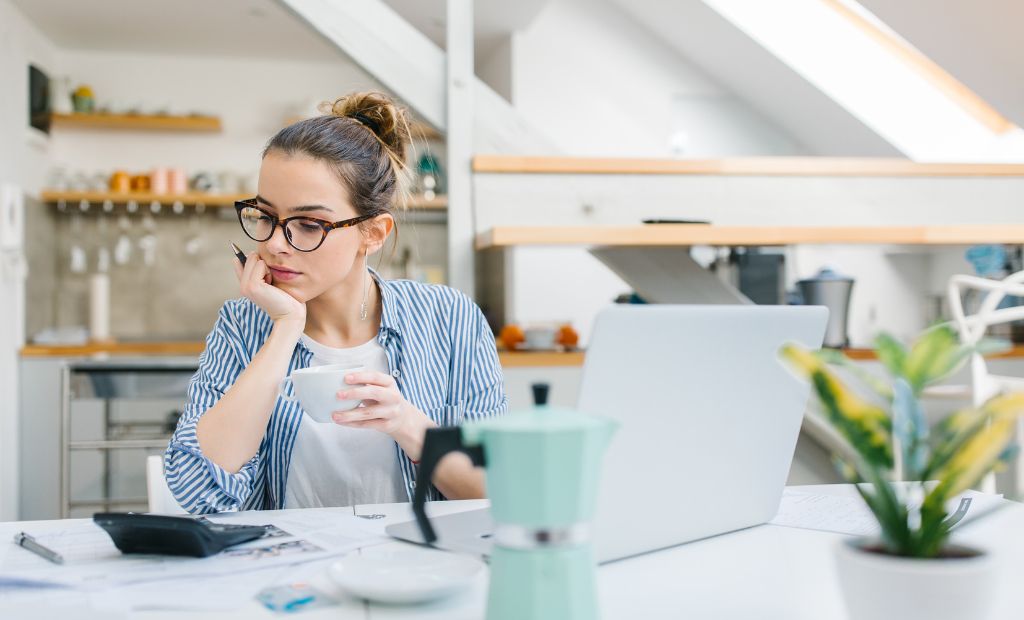 A lot of back and forth between you and the contractor can be a hassle, considering the amount of time that would take. On the other hand, approaching your remodeling process with a clear idea would save you time and effort while helping you stick to your budget.
2. Do Not Go Overboard
In many cases, sticking to your budget is a bigger task than setting the budget itself. Before you carry on with other steps, it's crucial that you set a realistic budget that is in line with your remodeling plans.
Let's have a look at the numbers first to get a better idea. The average cost for an upscale kitchen remodel is around $80,000. Your contractor will give you a more personalized estimate based on your preferences.
After you get an estimate, you need to take your personal financial situation into consideration before moving forward. Be sure to obtain quotes from different contractors before making your final decision.
3. Keep Tabs on Everything
Keeping a spreadsheet is an excellent technique to ensure you stick to your budget. This spreadsheet will help you in making an itemized checklist of the kitchen remodeling costs.
Costs tend to pile up quickly during remodeling; before you know it, you're drowning in a pool of bills and invoices. By maintaining a spreadsheet from day one, you'll find that managing costs become much easier.
Not just that, a spreadsheet will also help you track your money in real-time. This will help you keep costs under control or make changes where necessary. With your expenditures in check, you can also determine if you will have any extra cash left over from your kitchen remodel budget. If so, you can put it towards some luxurious finishes.
4. Expect the Unexpected
Remodelers face unexpected problems all the time. For instance, they may uncover outdated wiring or some nasty mold in your kitchen walls. These problems might take you by surprise, but they shouldn't make an obvious dent in your budget.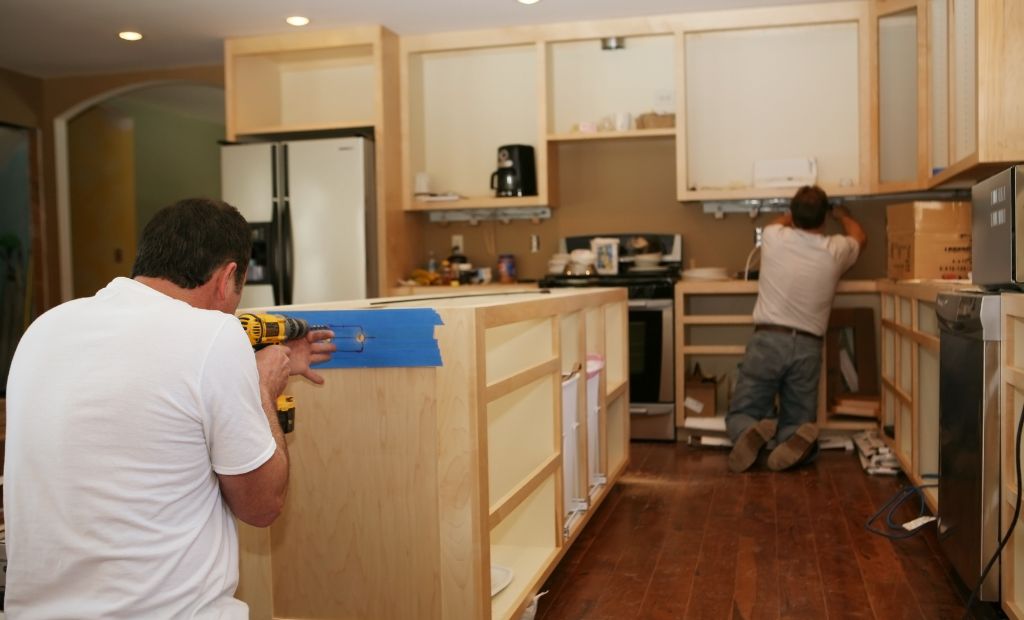 To prepare for this, you are advised to keep 20% of your total budget dedicated solely to covering unexpected costs. A dedicated percentage will help you deal with any problems as efficiently as possible, opposed to you scrambling for more money when problems arise.
5. Don't Forget to Prioritize
You have to acknowledge the possibility that you will have to pick something over the other down the line. No two components of a kitchen are of similar value. Hence, you will need to prioritize some things over others to budget efficiently.
How will you do this? Simple. Are your cabinets falling apart? You might want to focus on that instead of getting decorative trim. Prioritizing your remodeling needs will help you understand where you need to put your money for kitchen remodeling.
6. Financing Your Kitchen Remodel
A big part of a kitchen remodel budget is figuring out how you will finance the remodel. Most of us don't have $80,000 lying around, and even if we did, it's not the wisest decision to withdraw it all at once.
The most common way to finance your kitchen remodel is to take out a loan. Most people prefer to take out equity loans as they are tax-deductible. You can also consider refinancing or getting a personal loan.
Tip: Don't forget to consider interest and loan origination fees, as well as the timeline of the loan procurement itself, as most contractors will ask for a deposit in advance.
7. Factor in the Sweat Equity
Many tasks around the kitchen do not need the help of a professional. This includes everything from removing cabinets to some light paintwork.
These are tasks that you can do on your own. Factoring in DIY work will help you shave off unnecessary costs and give you a more flexible budget.
8. Break It Down
Every aspect of your remodel will cost different amounts. In order to budget properly, you need to know which part will consume most of your resources. Here is a breakdown of the different remodeling expenditures:
30-35% – Cabinets
20-25% – Labor
10-15% – Appliances
8-10% – Flooring
7-9% – Electrical
6-8% – Countertops
5-7% – Plumbing
2-5%- Demo
1-3% – Permits & Other Miscellaneous Expenses
9. Do Not Go for Any Extras
Remodeling your kitchen or even a kitchen upgrade can be a complex process as you will have to make many decisions as you go. If you ever find yourself asking the question, "Maybe we should add this…" Stop right there!
Adding extra items to the remodel could become a slippery slope that leads to budget purgatory. While it may be tempting to add small fixtures or details here and there, do not do it unless you have allocated for it in your budget. Instead, save these additions for another time or just do away with them altogether. This will help you stick to your budget at all times.
How to Stay on Budget with the Details?
Although the kitchen remodel budget percentages given above might provide a rough estimate of the relative costs of a project for an average renovation, there are some practical ways to minimize expenses. Depending on your needs and expectations from the renovation there are a few tricks to save money. Here are some item-wise tips to cut down the expenses.
Countertops
For instance, you may prefer natural or engineered materials for your countertops. Remember that there are expensive and inexpensive options of the same material for various budgets of potential buyers. For example, you can find marble countertops, which is a popular natural stone, for $75 to $250 per square foot, or a quartz slab for $55 to $155 per square foot.
As you see, there is a great price difference among the low-end and high-end products of the same material. The high-end products are usually rare and luxurious while the low-cost slabs are relatively more common and basic. So, if you are OK with a common or basic countertop, you can have your favorite countertop material without paying too much. Though the options are somewhat limited, you can still find good countertops for your space.
Kitchen Cabinets
Keeping the existing cabinets will definitely contribute to your kitchen remodel budget. However, this is hardly ever the case. Therefore, you should consider simply refacing or refinishing your cabinets instead of replacing all of them. It is worth considering since according to an article on BobVila, a respected home advice website, an average cabinet refacing costs between $4,292 and $9,974. That means you can save 30% to 50% simply by refacing instead of replacing the cabinets.
Kitchen Appliances
A set of custom built-in appliances can cost $10,000 or more. Consequently, it can take a big chunk of your budget. Therefore, before buying new appliances, just examine your existing refrigerator, oven, or dishwasher. If they are reasonably new, you can keep using them to save your kitchen remodel budget for more urgent and inevitable expenses. Also, significant savings are possible through simply repairing your appliances.
Flooring
Your kitchen renovation budget can be significantly affected by the cost of flooring. The average cost of kitchen flooring is $1,610 according to BobVila. However, you can save money by opting for vinyl or laminate alternatives. Another way to conserve your kitchen remodel budget is to refurbish your existing floor. However, the convenience of refurbishing depends on your kitchen layout as well as a few other factors.
Hardware, Lighting, and Plumbing Fixtures
Plumbing and light fixtures might seem to take up a relatively small part of a kitchen remodel budget, but there are a lot of ways to save money on them, too. Depending on the condition of your existing kitchen, you can prioritize certain items such as high-tech plumbing fixtures or energy-saving lighting. Also, choosing inexpensive kitchen hardware (cabinet pulls for example) can make a remarkable difference on a kitchen remodel budget.
How to Budget a Kitchen Remodel?
We can't deny that a kitchen remodeling project is one of the most expensive renovations that you will have in your home. Thus, it is very common for homeowners to have a hard time budgeting for a kitchen remodel. There are too many things to be done, from financing and organizing; all of which can be a real challenge. Fortunately, there are kitchen remodeling services offered by professional companies. Usually, they are general contractors, which means you don't need to deal with procedural steps, material, installation, transportation…etc.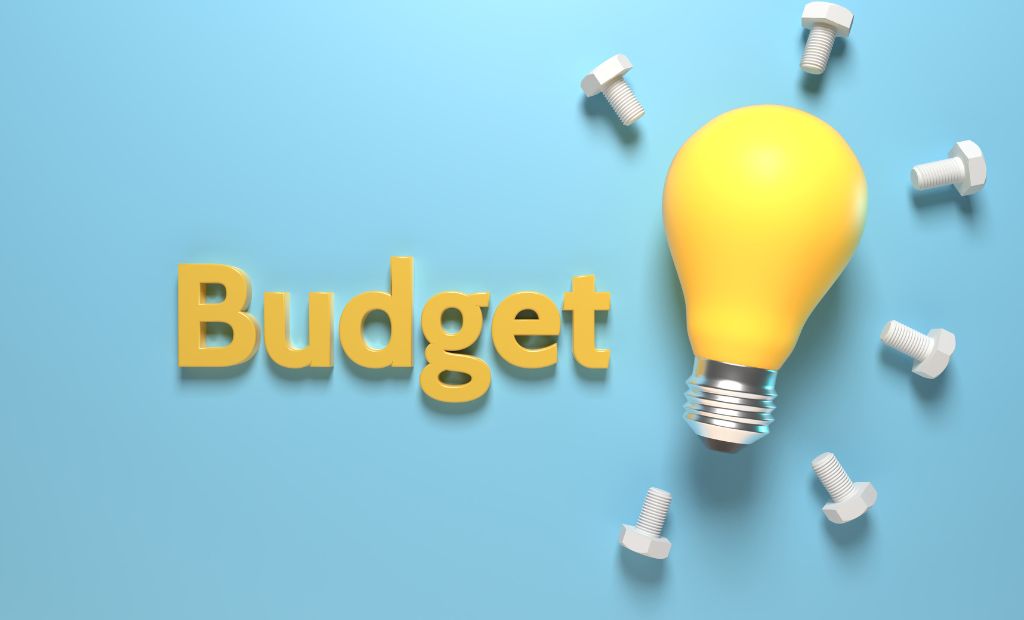 Sometimes it is painfully obvious what the problems are in your existing kitchen. And it may be confusing how much money you need to allocate for such a renovation. It is best to visit in person or call a few remodeling services in your town to get a quote. They will then come to your place to discuss the project details on the spot. Then, they will give you a rough estimate of all the work required to meet your needs. At this point, you can start to look for ways to cut back from the total cost. Keeping in mind the expert tips and advice on the kitchen remodel budget checklist, you can always find resourceful ways to reduce the cost.
Aside from budgeting, following up on expenses is also important. Having a kitchen remodel budget planner is a good idea. You can find them on the internet and customize them for your project. Here is a sample template you can use. Tracking how much you spend on each step can give you a good overview of the procedure, and help you stay on budget. Also, by envisioning the upcoming steps, you can make last-minute changes without disrupting the entire process. Remember that not all last-minute changes are bad. You can save a remarkable amount of money if you monitor the process financially.