Kitchen remodeling is one of the most effective upgrades that you can do to enhance your home. A well-remodeled kitchen can provide you with the form and function that you have been looking for. Due to the rising trend of open-concept kitchens, kitchens have become the hub of many activities at home. Therefore, a new gleaming kitchen can boost the overall comfort and satisfaction throughout the house.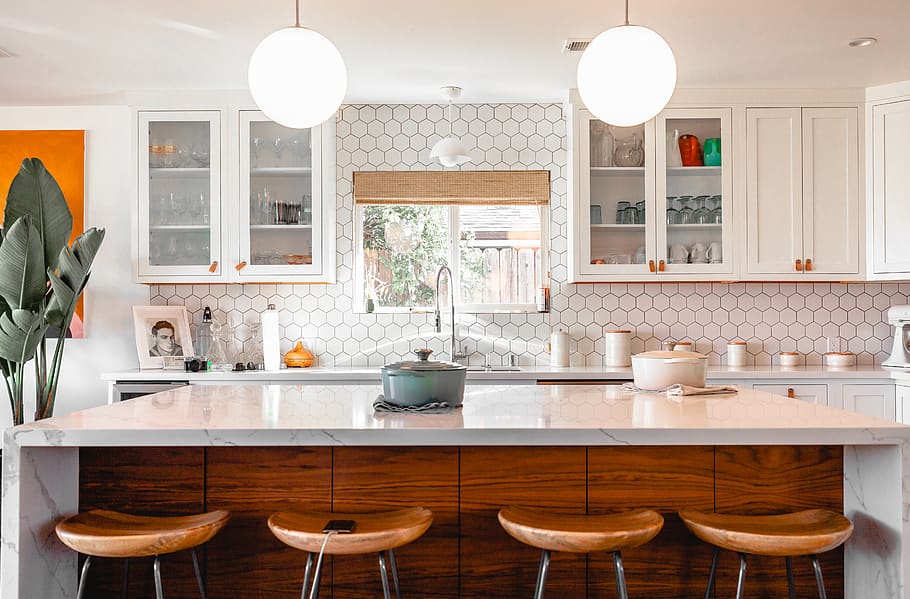 However, kitchen remodeling can be a real headache for many homeowners, especially when the project is a comprehensive one. In most major kitchen remodeling projects, the transformation is huge and thus can be complicated and troublesome. Fortunately, you can find tons of information about interior design, kitchen renovations, and tips from professionals readily available online.
In this article, you will find a kitchen remodeling guide that will help you manage the whole procedure. Whether you hire a contractor or do it yourself, learning about the steps can save you from getting overwhelmed by the complexity of the remodeling job.
What Are The Steps to Remodel a Kitchen?
Kitchen remodeling steps can be a little overwhelming for homeowners. The difficulty increases especially when the remodeling project involves updates or dramatic changes all around the kitchen. Here are the steps covering almost every aspect of kitchen remodeling. You can consider this a kitchen remodeling guide. If any of the sections are not relevant to your plan, you can skip that step and continue with the rest of the procedures.
1. Assessing The Needs and Wishes
The most common reason for disappointment after a remodel project is having spent less time focusing on what you need rather than what you want. You can start by asking what persistent problems you have and how they can be fixed. The problems may not necessarily be functional.
If you think your kitchen looks dated or ugly, it is still a valid problem. Another concern about old kitchens is the resale value. If you only want to boost the resale value of your house, you might need to adjust the kitchen remodeling project to take this into consideration. ''How Much Does A Kitchen Remodel Increase Home Value?'' is a nice guide you may like to read. Finally, you should learn about your location's average kitchen remodeling costs and try to harmonize your wishes with your budget.
2. Designing and Planning
Once you have clarified your needs and wishes, you can move on to a more concrete and workable plan. Try to find the most functional and beautiful design for your place that fits your personality. As you can already see, there are numerous kitchen remodeling ideas at your fingertips. However, you can shortlist the potential design ideas for your place based on what you need and go from there.
Then, determine the layout of the ideal kitchen plan (e.g: one wall design, L-shape, U-shape…etc.). Usually, contractors will provide you with previews of projects using kitchen design software, but you can also find free or inexpensive software to do it yourself, too.
3. Deciding On A Contractor Or DIY
It is time to make an important decision. Who is going to make all these plans into reality? You have three options:
Hiring a general contractor
Hiring subcontractors for different parts of the job
Doing it yourself
General contractors manage the projects from start to finish. Some general contractors have their staff do every job, while others outsource certain work from other professionals like plumbers, carpenters.. etc.), and they do the coordination for you.
Hiring subcontractors yourself is another option. If your needs are clear and your plans are ready, you can get professional help from anyone including an architectural designer to a painter. This way will be easier for you if you have a wide network of people from various constructional specialties. Remember that you need to have meetings with numerous people for a single task, which can translate into a lot of people for the whole remodeling project. Don't forget to take notes of each interview if you choose this option.
Finally, doing it yourself (DIY) is always an alternative. This means you do all the work alone or by getting some help from friends or family members. This option might seem fun in the beginning, but the procedure might become exhausting soon after. Though it is the most affordable option, DIY can be a perilous adventure for those who are not experienced in construction work.
4. Preparation
If you have made the decision about who is going to do the project, you can now move forward to the kitchen remodeling preparation phase. Preparation refers to the two tasks that need to be completed before starting the remodeling work.
The first one is about building permits. The local or federal government must have a set of rules and regulations about plumbing, electrical, and other construction works. In most cases, general contractors deal with all the permit stuff for you. But if you are following the DIY option, you should call the local permitting agencies to get the details.
Another preparation is about your house. Remember that you will not be able to cook or use the plumbing and electricity during the remodeling process. Thus, you should have a contingency plan for meals and other kitchen-related routines. You can create a temporary kitchen or spend a few days, or however long it takes, in another accommodation.
5. Demolishing The Kitchen
Demolishing is the first real step in the remodeling procedure. Before starting the demolition, make sure you have removed all the appliances from the kitchen. Demolishing is usually messy and noisy work, but it can be fun at the same time. Don't forget to take the proper precautions for your safety if you are doing it yourself. Though it makes a significant change in a short amount of time, it is still too early to imagine the finished kitchen immediately after demolition.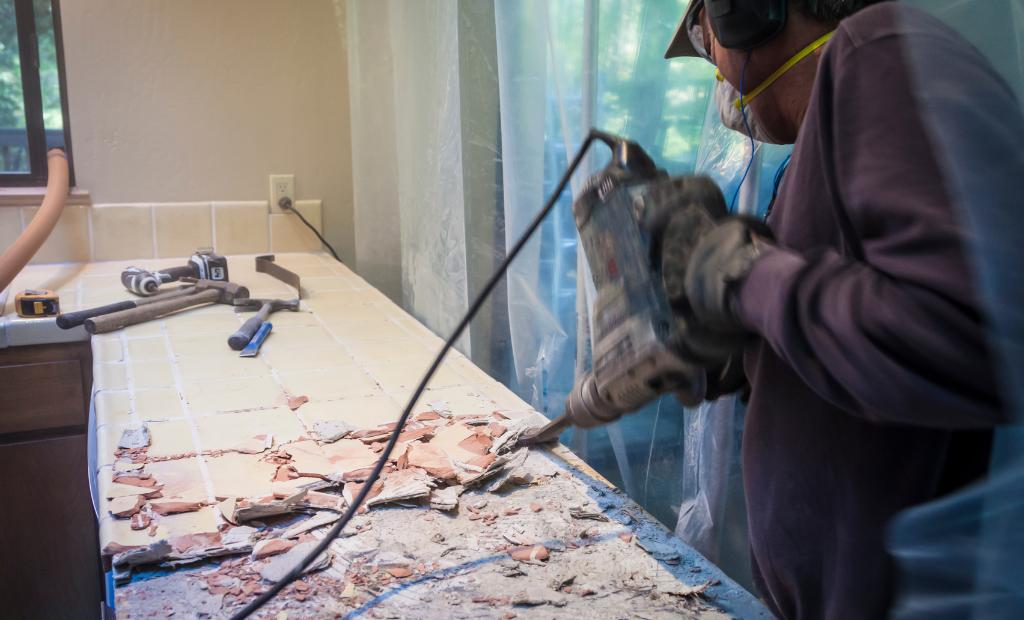 6. Structural Build-Out
It is time to arrange the basic shape of your new kitchen. Depending on the project details, this step involves a big portion of the construction work, such as adding or removing windows, putting supports for a kitchen island, or integrating the kitchen into the rest of the house.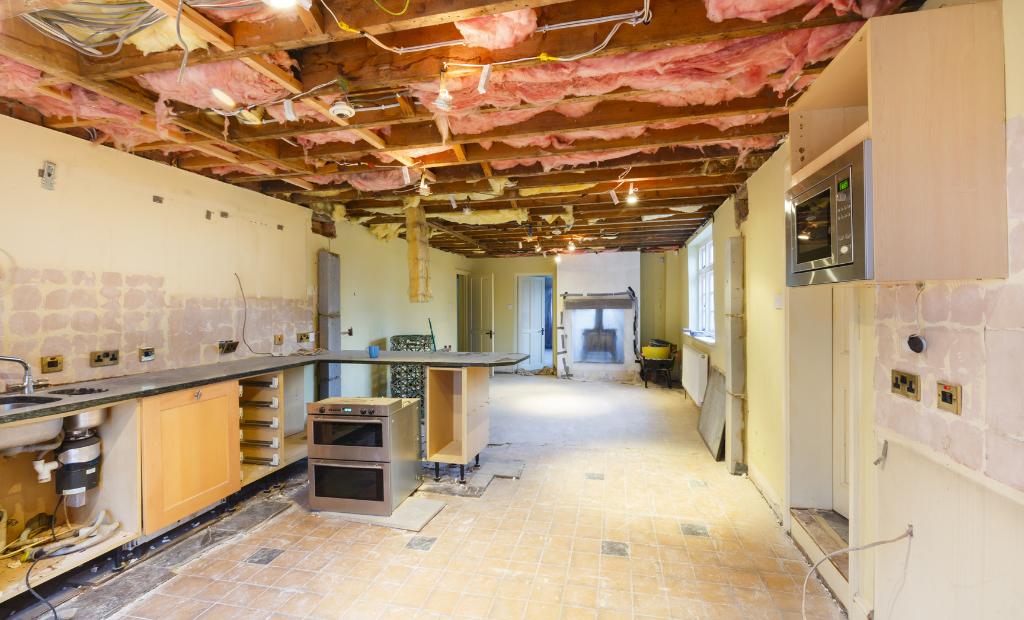 In the framing work, sticking to the plan is very critical. Any last-minute change that comes to your mind can hinder any further steps in the project outline. Therefore, make sure you are not jeopardizing anything in your kitchen remodeling plan.
7. Wiring, Plumbing, HVAC
In most kitchen remodeling plans, pipes, electricals, and HVAC ductwork are rerouted. Each of these tasks should be carried out by professionals since they are potentially hazardous and are going to be permanent features in the kitchen. The things you do right or wrong can have lasting effects; therefore, you should avoid taking risks and get it done right the first time.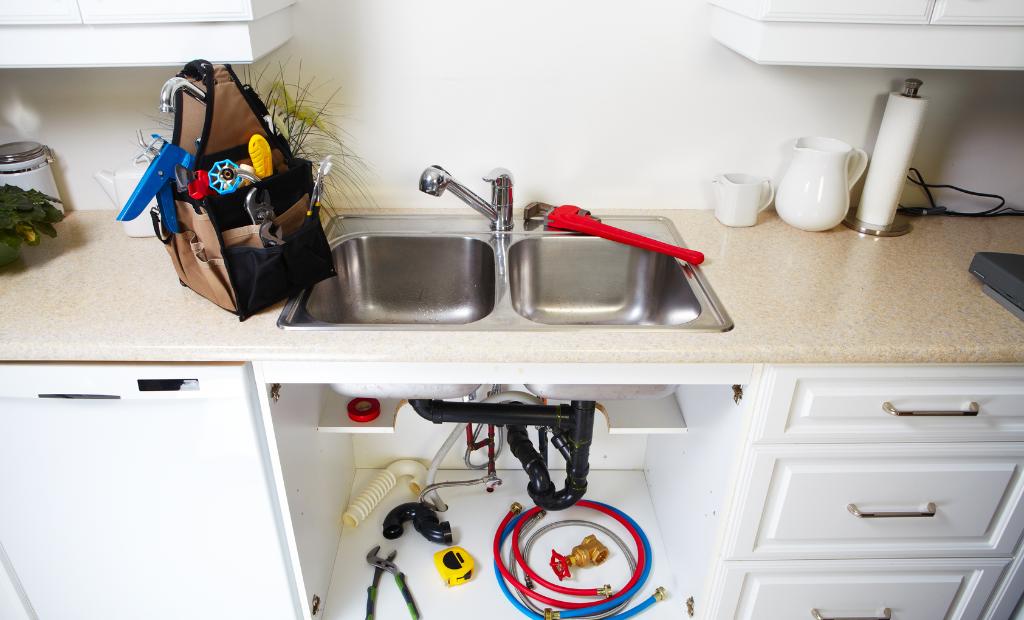 Even if you are an experienced DIYer, keep safety a priority in your kitchen remodeling guide and hire professionals for these very tricky tasks. Remember that wiring, plumbing, and HVAC work needs to be inspected before moving to the next step.
8. Finishing Walls And Ceiling
Once the mechanical rough-in (wiring, plumbing, HVAC) is over, it is time to give your kitchen a more kitchen-like appearance. You can start by closing up the walls and ceiling. Use fiberglass batt to insulate the exterior walls. This is the perfect opportunity to replace any old insulation. The ceiling and walls can be primed and painted. If you are planning to have a textured ceiling, now is the best time to do it. According to the kitchen remodel planning guide, you are almost midway through the process.
9. Flooring
Now, the kitchen is ready to have the flooring installed. Flooring will make your kitchen more like a living space. Flooring can take some time, depending on your preferred material. There are various floor types ranging in expense and time required for installation. For example, laminate kitchen flooring is extremely popular since it is easy to install and less expensive. Ceramic tile is another good alternative, but it can be costly since the material and labor are more expensive.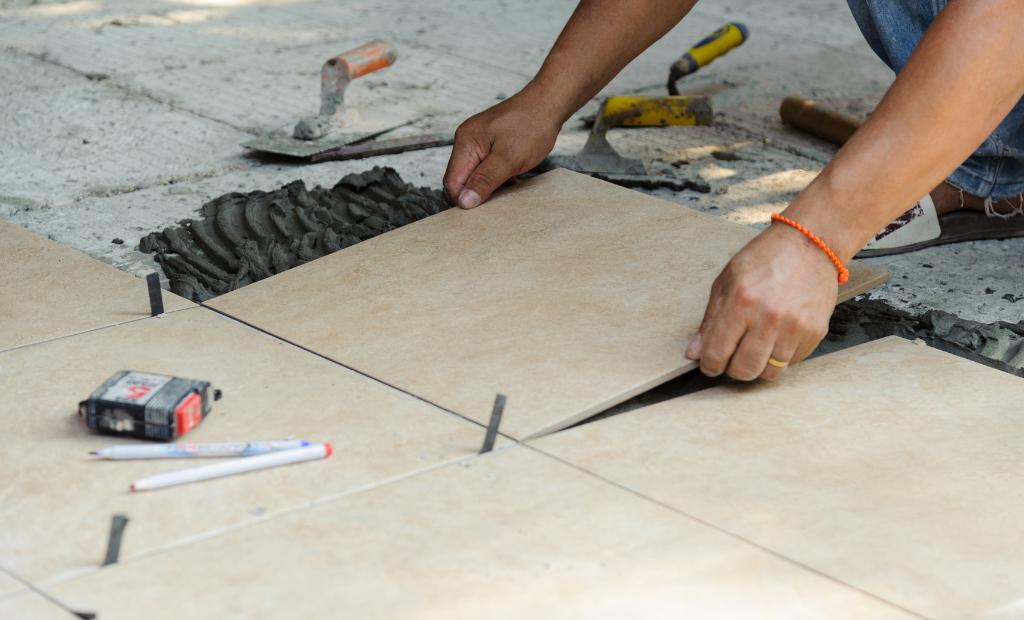 10. Installing Cabinetry and Countertops
It is now time to hang the cabinets. This step usually takes one or two days, and it can be extremely challenging for a DIYer without any help. You can better comprehend the shape of your new kitchen and the remaining space after the cabinetry is put in. At this point, you can add some open shelves instead of uniformed cabinet doors to add visual interest.
Installing countertops is another exciting step, signaling that your kitchen remodeling is almost done. Countertop materials like granite, Silestone, quartz, etc. are too heavy to do alone. Therefore, you should avoid doing it as a DIYer if there is no one to help you. Since countertop materials are also hard to buy and transport to your place, it is wise to get professional help from manufacturers or dealers. If you are already contracting or subcontracting the job, then you can just lay back and enjoy the change transpiring in your kitchen.
11. Installing Appliances and Fixtures
Most homeowners get new appliances after a major kitchen remodel, but if the old ones suit the new project, you can keep using them. Whether they are new or old, you should install them now while also considering their positioning and needed infrastructure like plumbing, electrical, and HVAC.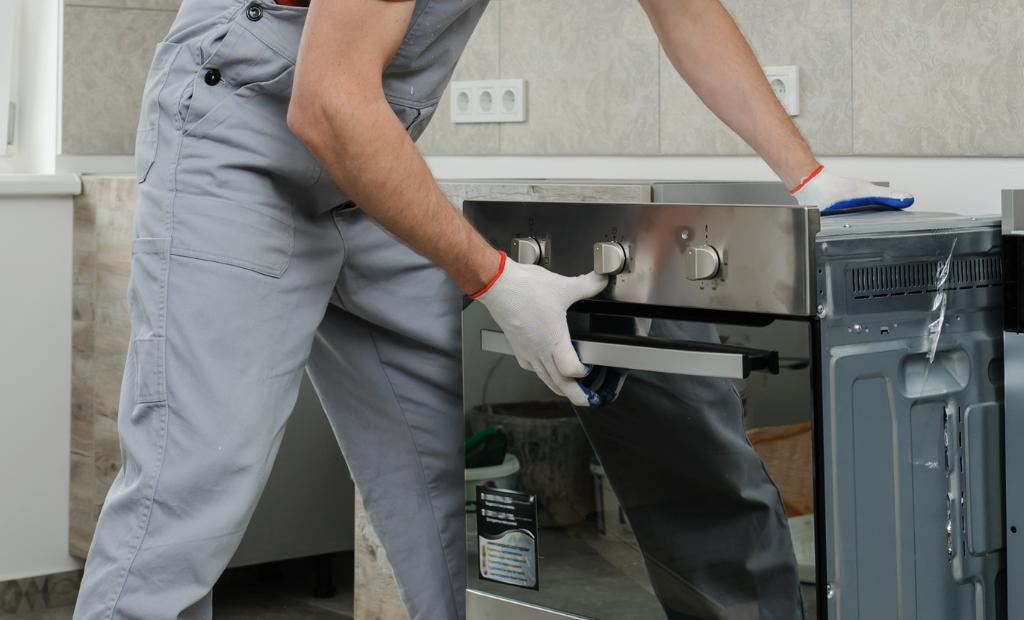 In most cases, the same people doing the mechanical rough-in jobs will come back to connect the appliances like dishwasher, refrigerator, lighting fixtures, TV… etc. If you have bought new appliances with which you are not familiar, try to learn how they work while the crew is setting them up. At this point, you may consider appliances that are energy efficient while adding some fancy fixtures like task lighting or decorative LED lights to bring the kitchen up to date.
12. Final Touches and Inspection
If you are hiring a general contractor, it is normal to have a walk-through of your kitchen and take notes of the details that you are not completely satisfied with. A faucet handle, dings on the wall caused by moving the big appliances like the refrigerator, or any other detail that you think will make you uncomfortable.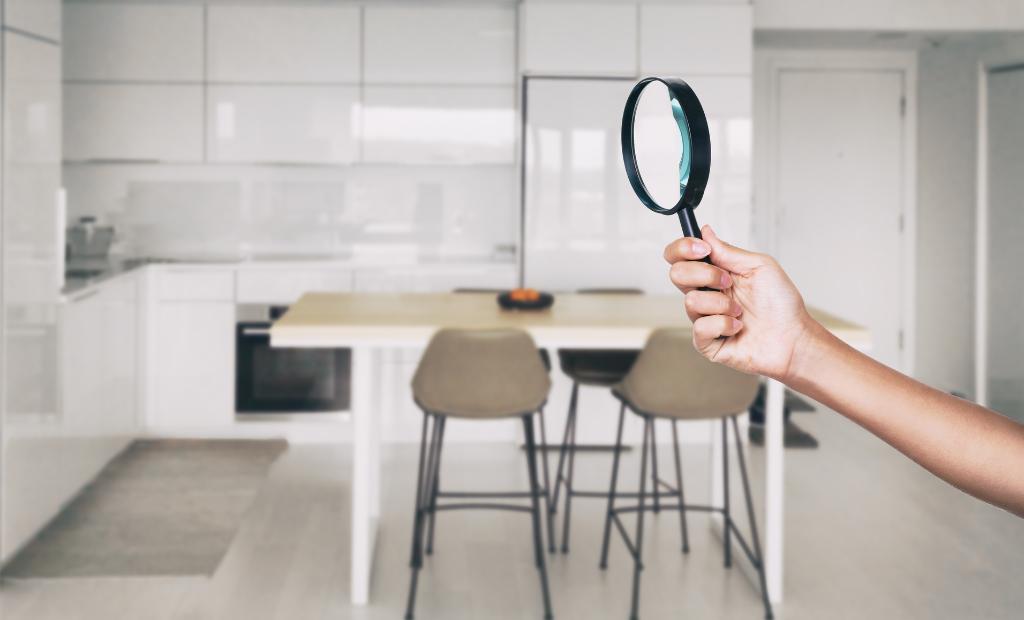 You should also remember the legal procedure at this final step. The permits need to be finalized, and depending on the local regulations in your town, some inspectors will need to visit your place to review the completed work in your kitchen.
What Now?
It is all over. You deserve to enjoy your new kitchen with the people you love. The upgraded kitchen will bring you more functionality and convenience.