There are so many reasons to build a home addition. Maybe your family has expanded, and you need more space. Or maybe you had intended for your current home to be a starter home, but plans have changed, and now you need to make the most of it. Whatever the reason, there are so many home addition ideas that are a great way to get more space without having to buy and move to a new house.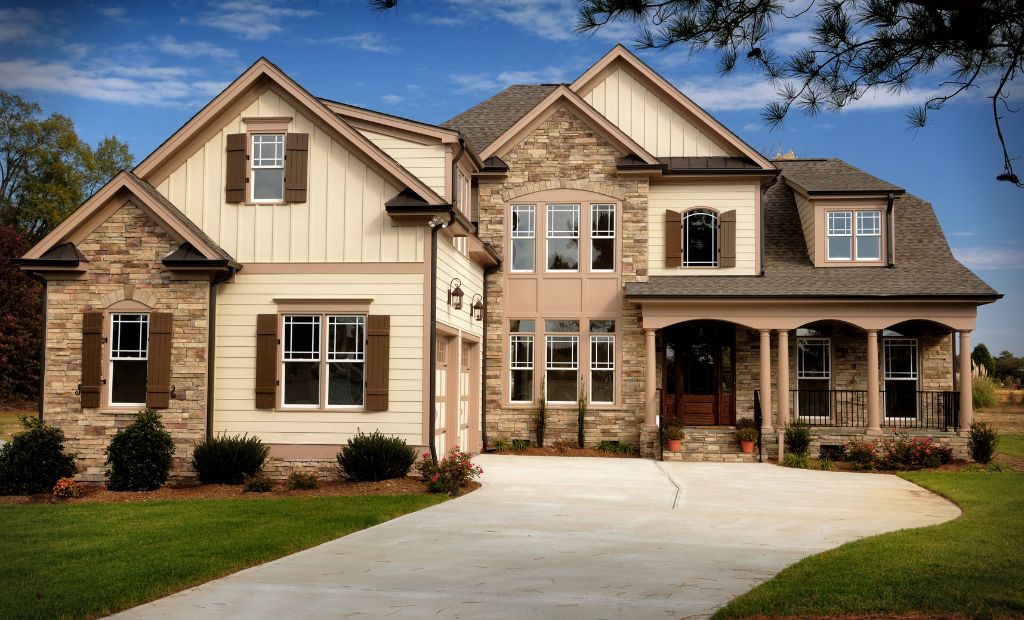 Home additions often add value to a home, and according to Harvard's Joint Center for Housing Studies, the average annual gains in home equity doubled from $26,300 in 2020 to $55,300 in 2021 for individual owners. Putting effort into your home's value is rapidly trending towards paying off two-fold. In this blog post, we have listed some home addition ideas ranging from budget-friendly ones to those that are more extravagant but will add a certain style to your home.
What is Home Addition?
Home additions are ones that generally grow not just your home but the value of your home. They range in size and cost, but if you're smart about which addition to do for your home, you'll be seeing additional money in your account when you go to sell it.
Building home additions is also a great mid-way point between staying in your current home and moving to an entirely new home. Unless you need a drastically larger space, home additions enable you to change your home just a bit so that it can be more comfortable and inviting.
Is it Worth doing Home Addition?
Home additions are a way to upgrade your home's value and style. According to HomeGuide, it can cost anywhere from $1,000 for something small, such as a closet, to nearly $50,000 for something larger, such as an additional room. It is important to keep the return on investment (ROI) in mind when considering a home addition.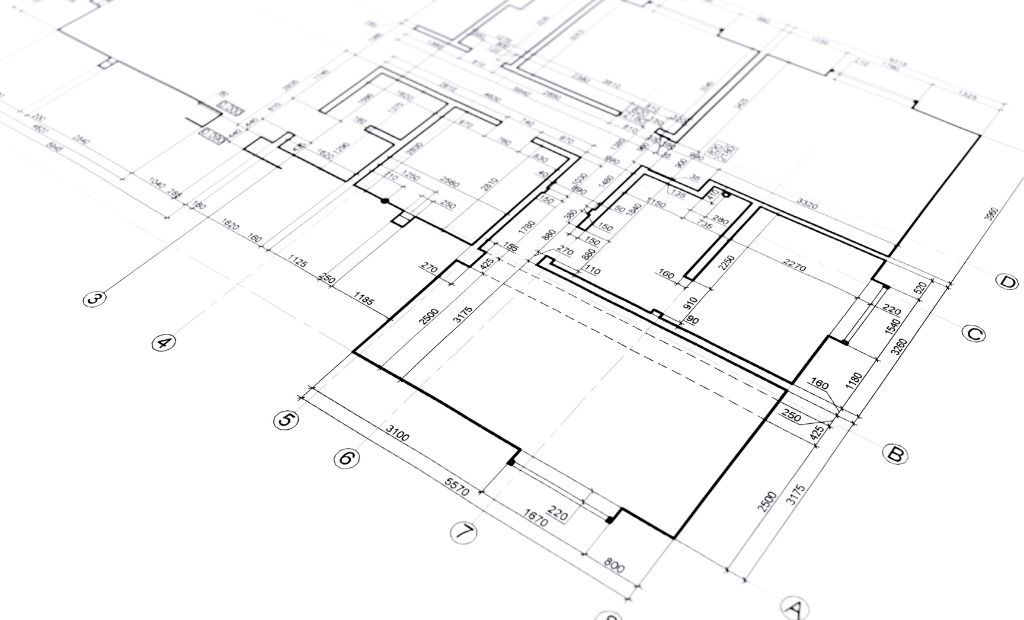 The Remodeling 2021 Cost vs. Value report shows which additions would add value to a home and others that may not have as high of an ROI. Homeowners must be careful with which addition they choose if they're looking to get that ROI.
21 Home Addition Designs to Suit Any Budget
Home addition design ideas are endless and can be used for maximizing space in a small home or to brighten up extra space with natural light. There are specific rooms that can be made as home additions, and there are also home additions that are better suited for certain styles of houses. Here is a list of home addition ideas that you can use for your property.
1. Make A Master Bedroom That Matters
One home addition idea you'll enjoy every day (and night) is the addition of a master bedroom. The addition of an actual master bedroom can contribute to a home expansion, or there can be other additions within the master bedroom as well, such as a walk-in closet or bathroom.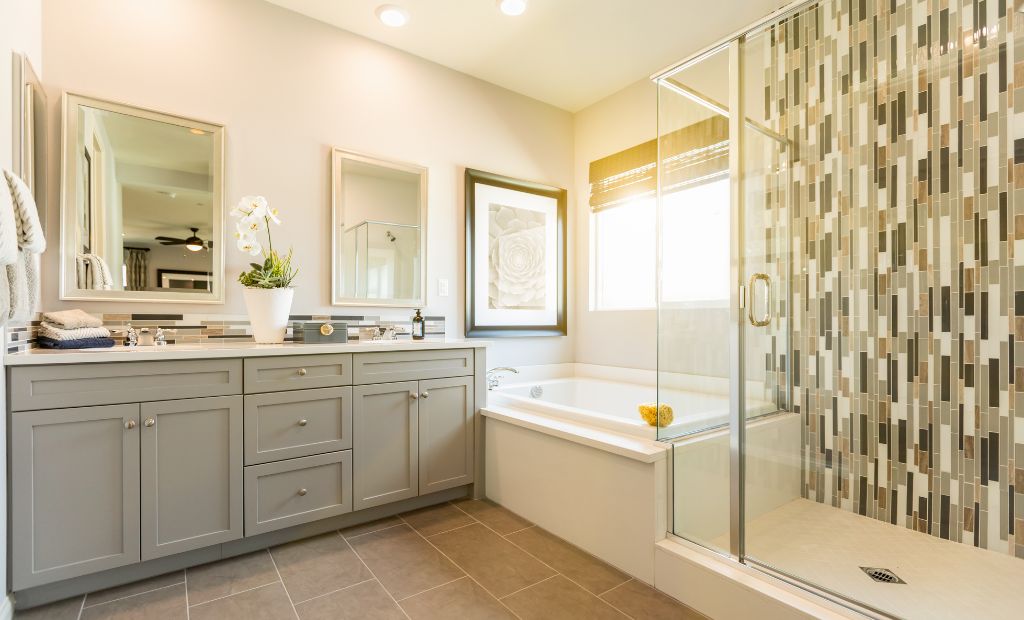 2. Open An Office
When the world went quiet in 2020, and many people started working from home, it was easy to see that many homes were not equipped with space for an office. If you were one of these people, maybe you made use of the living room or kitchen as your office. With many companies continuing remote work, adding a home office is a great home-addition idea. It will give you the space you need to succeed at work while staying in the comfort of your own home.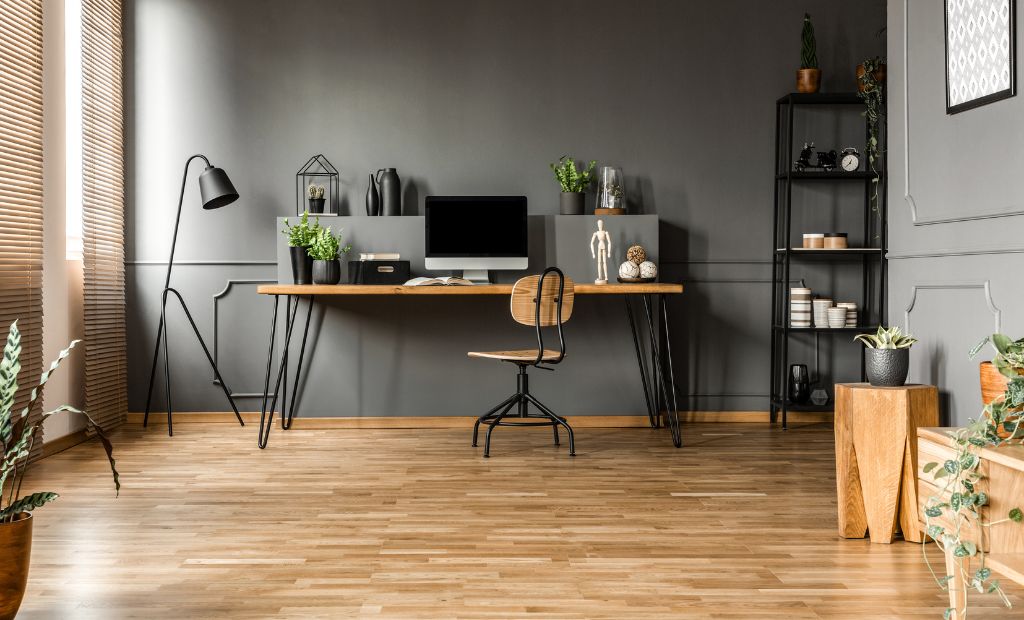 3. Get A Garage
Not all homes come with a garage, but they are useful for many reasons. A garage addition can act as a place to store your car, tools, holiday decorations, and more. It also provides protection for expensive items that you don't actually want to be kept in the house, such as bicycles or landscaping equipment.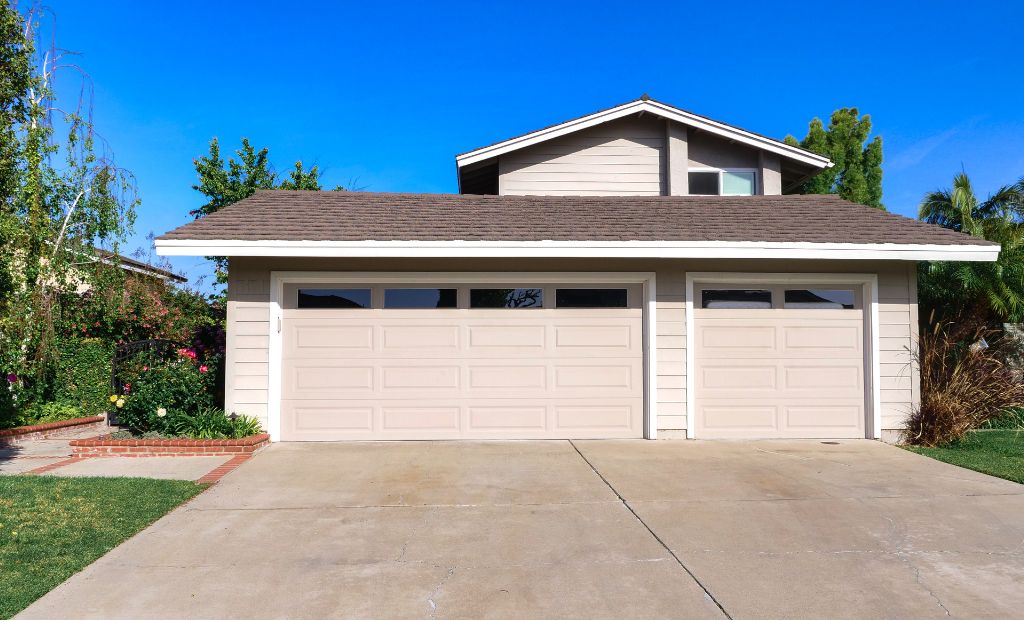 4. Add A Place To Sleep
The journey of having children isn't always clear-cut, and many people experience having that surprise baby. All of a sudden, there's a whole extra human in the house. As the person grows, the space in the house may seem to get smaller. Here's where a bedroom addition can help. Giving children their own space allows them to stay out of yours so you can have some peace and quiet.
5. Get Creative With Your Home Room Addition Ideas
Home additions don't always need to be big. One creative home addition idea is adding a mudroom as a place to keep stinky and dirty shoes or boots. If you're in the mood for a home renovation addition idea, try turning a porch into a sunroom. The porch is already built on the house, so all you have to do is renovate it and close it in to enjoy it year-round.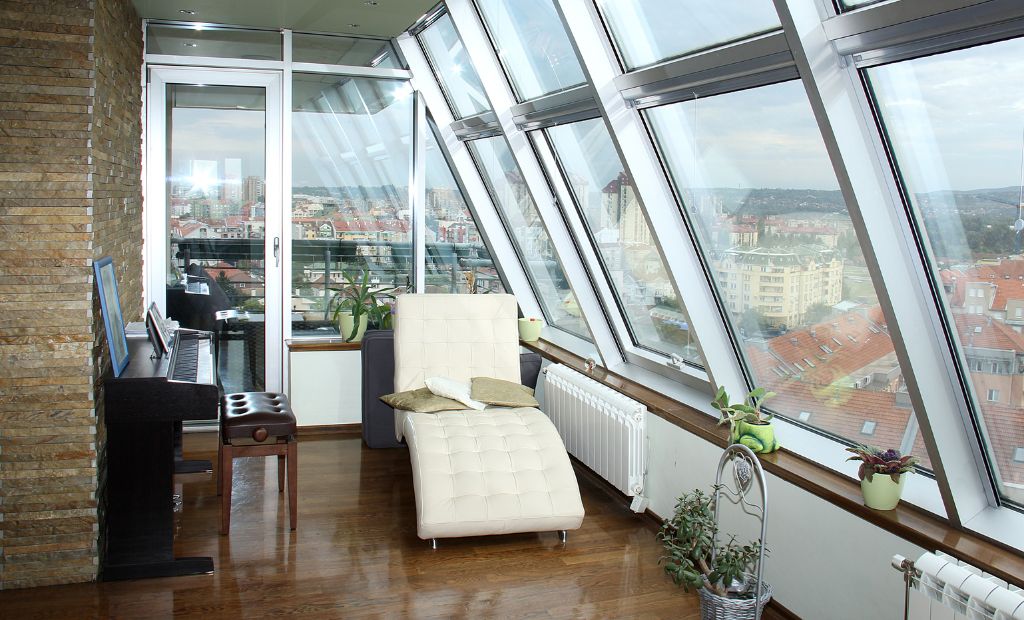 6. Go All-In
Walk-in closets add not only function but beauty to your home. They're great if you're on a home addition budget because they can cost as low as $1,000. In addition to providing some more space, a walk-in closet will also add a certain calmness with additional storage to keep your home organized.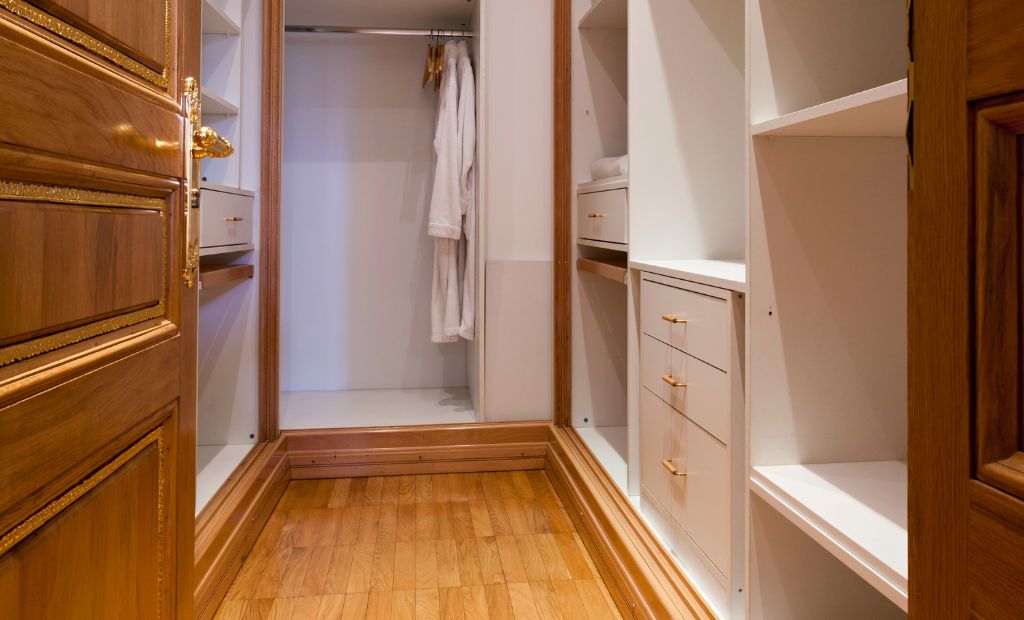 7. Be Hospitable
Guest bedrooms are almost essential in houses. If you don't have one, you have to either give up your own bed while your guests are in town or ask them to sleep on the couch. Either way, someone is sleeping on the couch, and that's not comfortable for anyone. This extra bedroom is a great addition so that you can show your hospitality to friends and family from far and wide.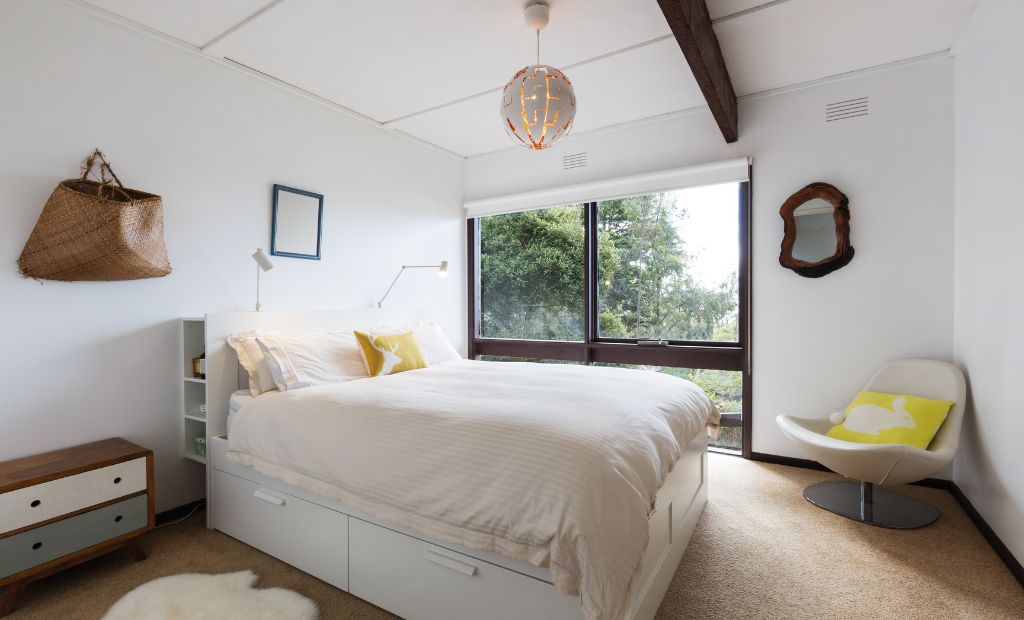 8. Embrace Family Time!
Memories last a lifetime, and a child will often have memories from events that happen in the family room, so there's a good reason to have one. It's a space where you can have game nights, and movie nights and celebrate the holidays together.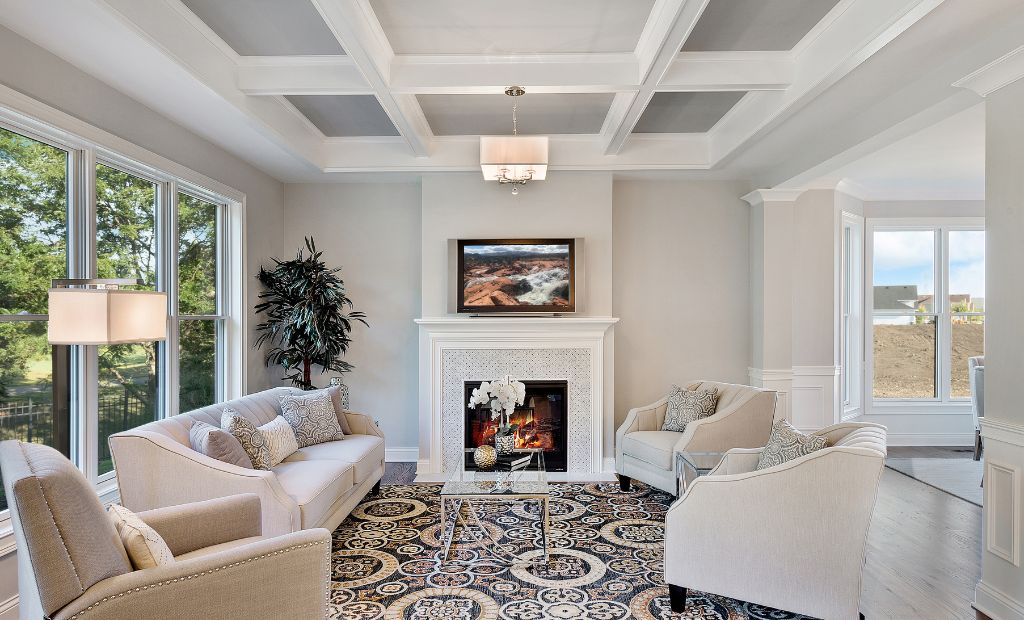 9. Liven Up The Living Room
Another space to spend time is in the living room. When all is settled at the end of the day, many people end up relaxing in their living rooms. That's why it is important to have one where you can unwind. A living room addition is perfect for building a home addition on a smaller home to create more space.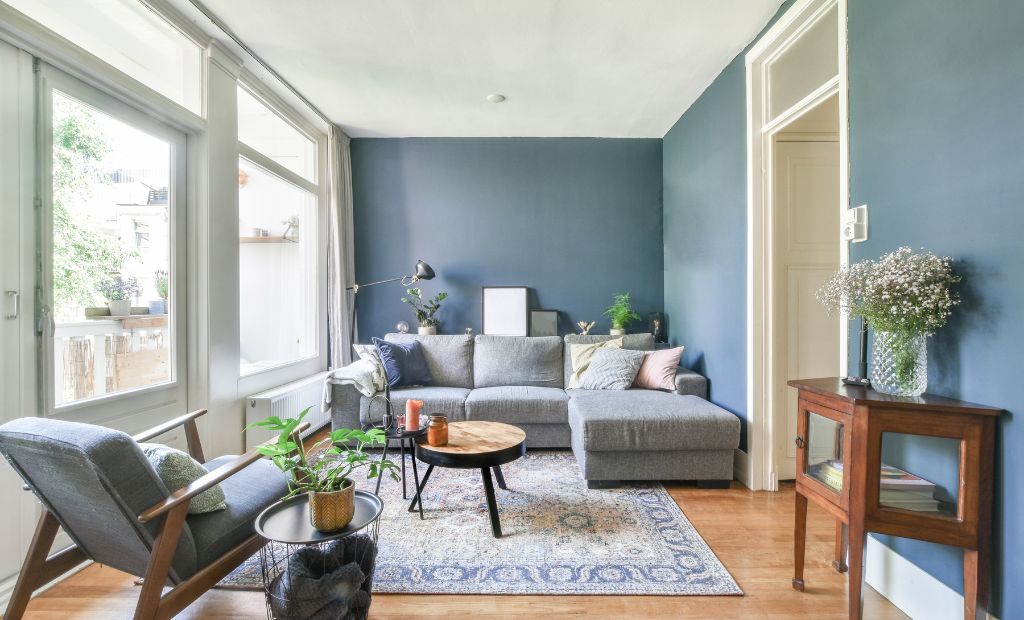 10. Keep It Fresh In The Kitchen
Whether you want to do a kitchen remodel or an entire kitchen addition, there's no doubt that both projects would add value to your home when done correctly. If you have a larger home addition budget, then a kitchen addition could be for you. It is usually a bit more expensive due to the details, such as the appliances, cabinets, plumbing, etc. Many people spend a lot of their home life in the kitchen, so it's important to have one that's well done.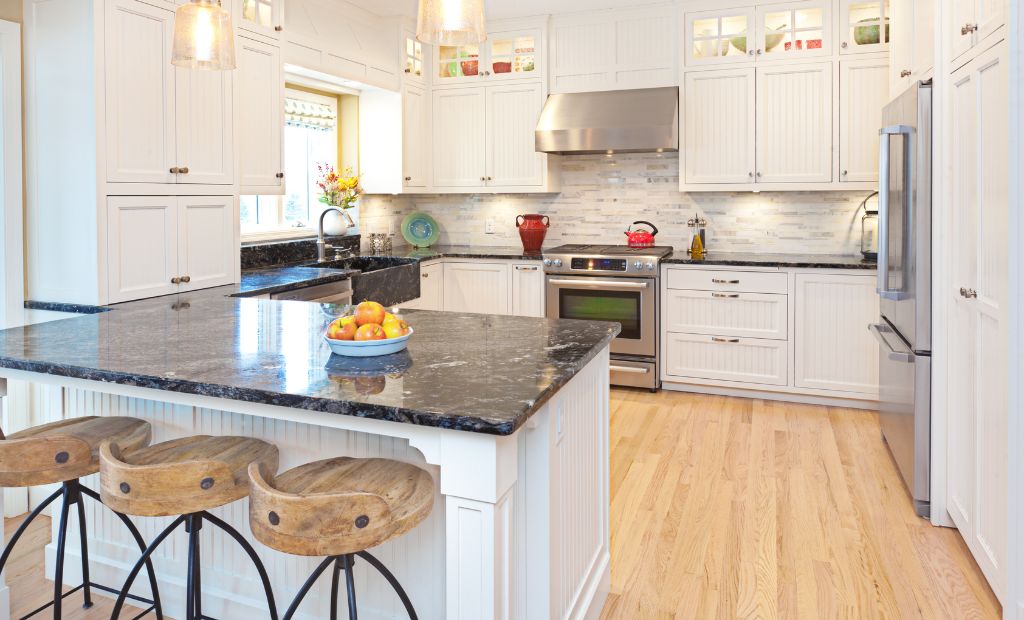 11. Try An Extra Living Space
Living spaces can be used for hobbies that take up a lot of your time. If you're going to be spending a lot of time in this living space addition, you want to make sure it's built correctly. Additional living spaces could be a home theater or library. Hours could be spent in these spaces, and they would be places where the whole family could expand their interests.
12. Make Your Laundry Room A Place You Want To Be
There is often a lot of weight put on home addition projects to provide an entire home transformation. That does not need to be the case. Adding a laundry room is one way to transform your life. There's no need be doing laundry in the dark, dingy basement. A laundry room addition allows you to design it to be exactly how you want it to be, so laundry doesn't have to be so much of a chore.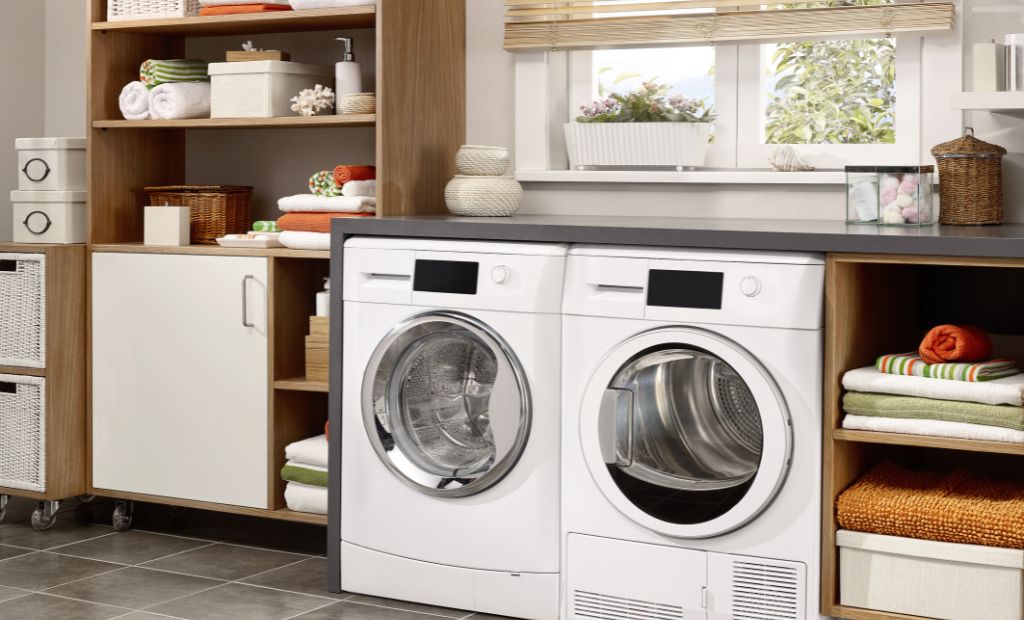 12. Upgrade With A Bathroom Addition
Upgrading your house with a bathroom addition always seems to be a home addition trend. A quality bathroom addition will almost certainly increase your home's value. It can also help whenever there are more people in the house, whether that's when you decide to increase the size of your family or when friends are in town for the holidays.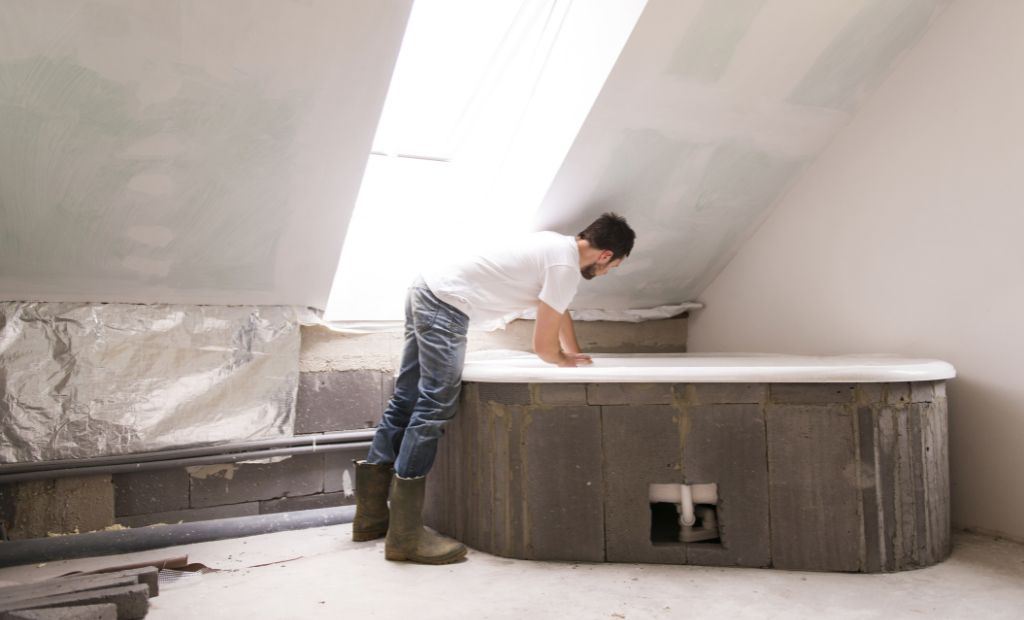 13. Build Up And Down With Ranch Style Homes
Ranch-style homes are great because they have a blank canvas on which you can build any home addition you want: the roof! You can add a story addition and essentially double the size of your home. Another home addition idea for this type of home is to work with what you have and turn the basement into a living space by adding carpet and walling as needed.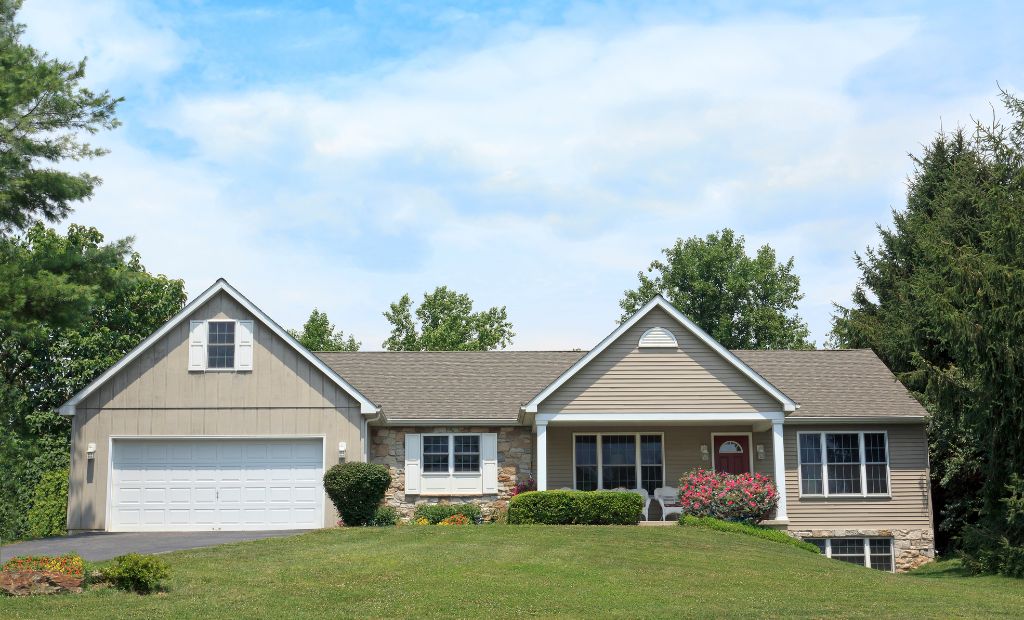 14. Expand Colonial Homes
Photographs that show the before and after home additions to colonial homes are usually quite drastic but in a good way. Colonial homes were built in a much different time, and the needs of families have changed. Working with colonial homes often requires home renovations to ensure that everything is up to code, and once that's cleared, doing home additions such as a sunroom or laundry room would bring the home into the current century.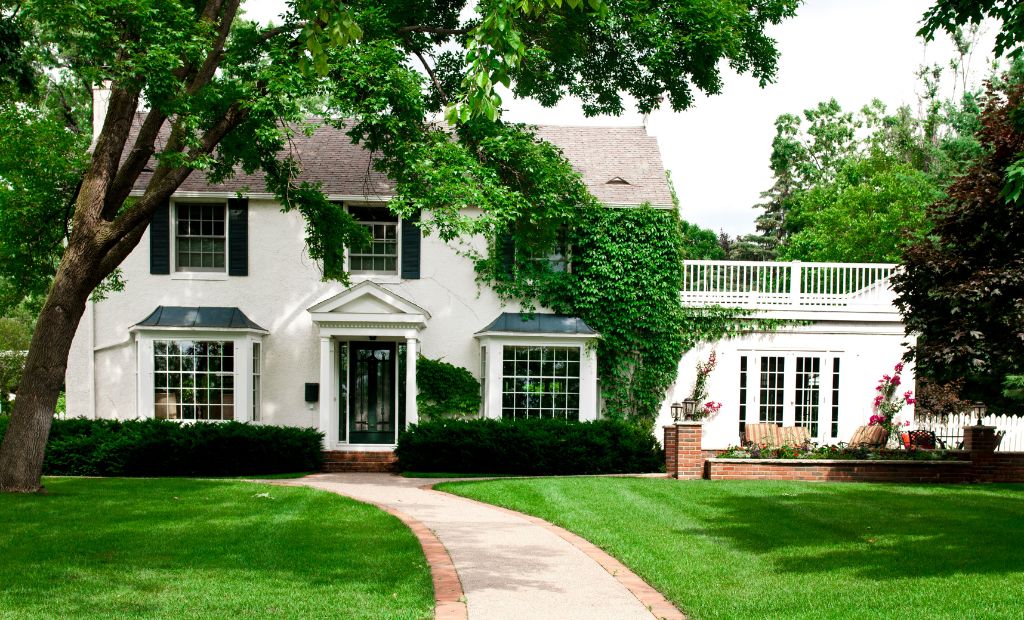 15. Think About Leveling Up Your Split Level
Split-level homes have unique designs, and before constructing any additions, it may be useful to look at the floor plans. Once you understand the lay of the house, consider home additions such as a front portico or dormer to add some natural light to the house.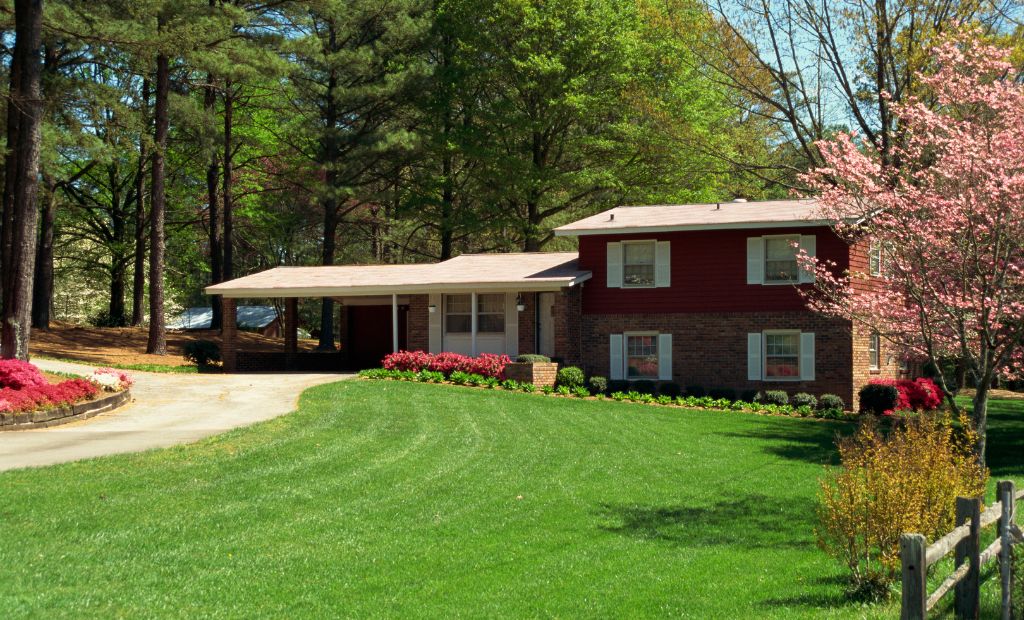 16. Grow Your Bungalow
Cozy and cute bungalows are known for their quaint spaces. Some home addition ideas for bungalows include extending the back patio by building a roof over it or enclosing the patio to make it into a light and airy sunroom.
17. Get Crafty With Your Craftsman
Craftsman-style homes are one of the most popular styles of homes in the United States. They are known for their beauty and functionality. Sometimes owners of these homes need more space, so some home addition ideas can be to build a small window seat or even expand the porch, which is included on almost all craftsman homes.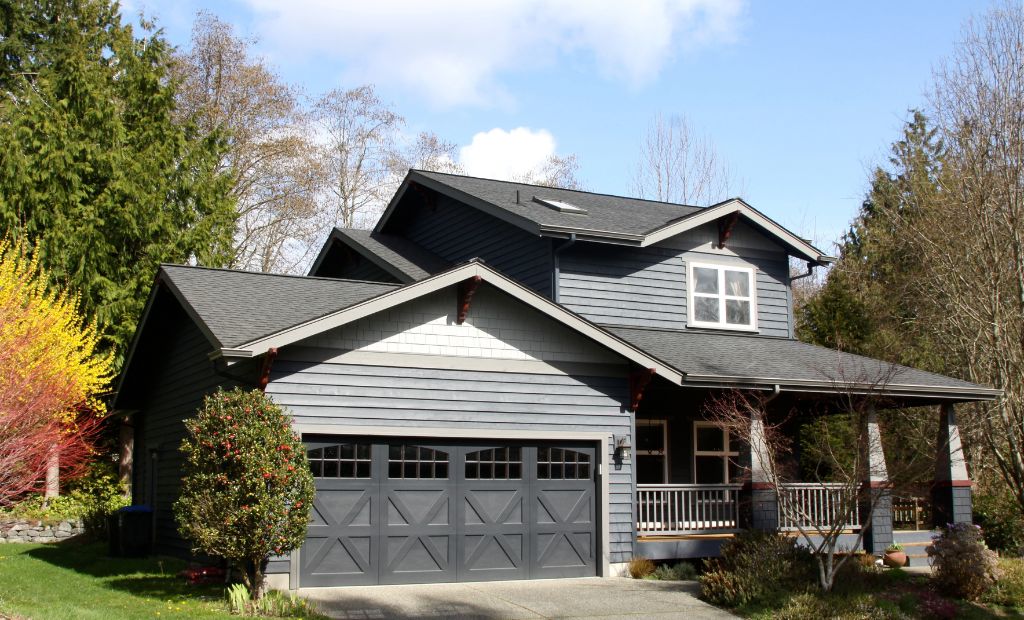 18. Make Use Of Small Spaces
If you're at the place in your life where you need just a bit more space (maybe you've had the addition of a pet), you can upgrade your home with some renovations. Make use of small additional spaces, such as the attic, and finish it to be used as a reading room or small living room. You can make use of these extra spaces with space-saving ideas, such as built-in shelves for storage.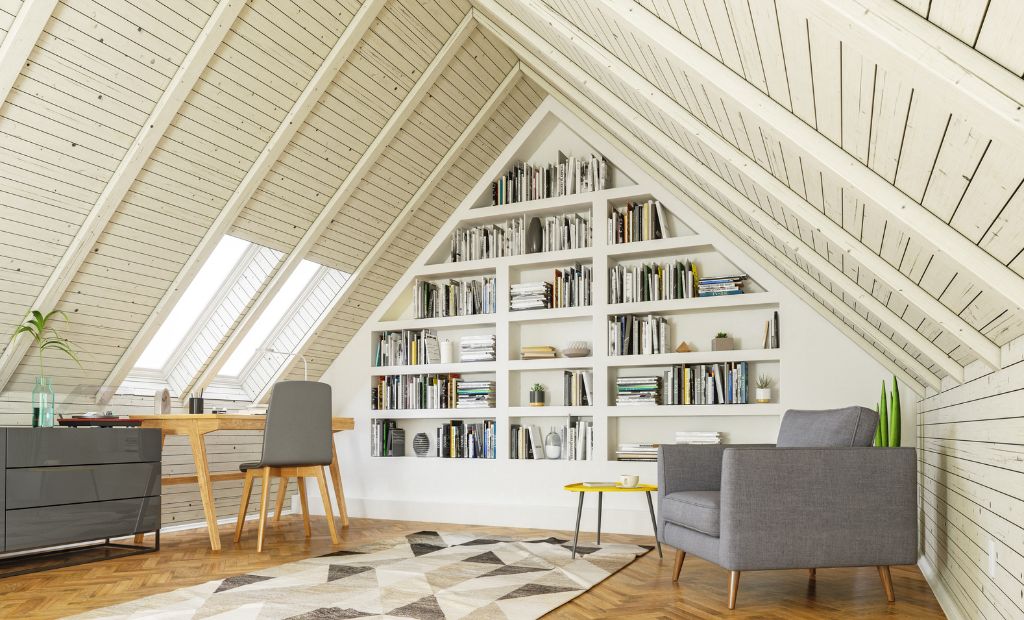 19. Modernize Your Farmhouse
It's quite common for farmhouses to have additions built onto them. Homes that were once used for basic necessities, such as shelter and a place to eat, have been embraced by modern families as cushy habitations. Home addition ideas for farmhouses include adding a casita or something as small as a kitchen island where your family can gather.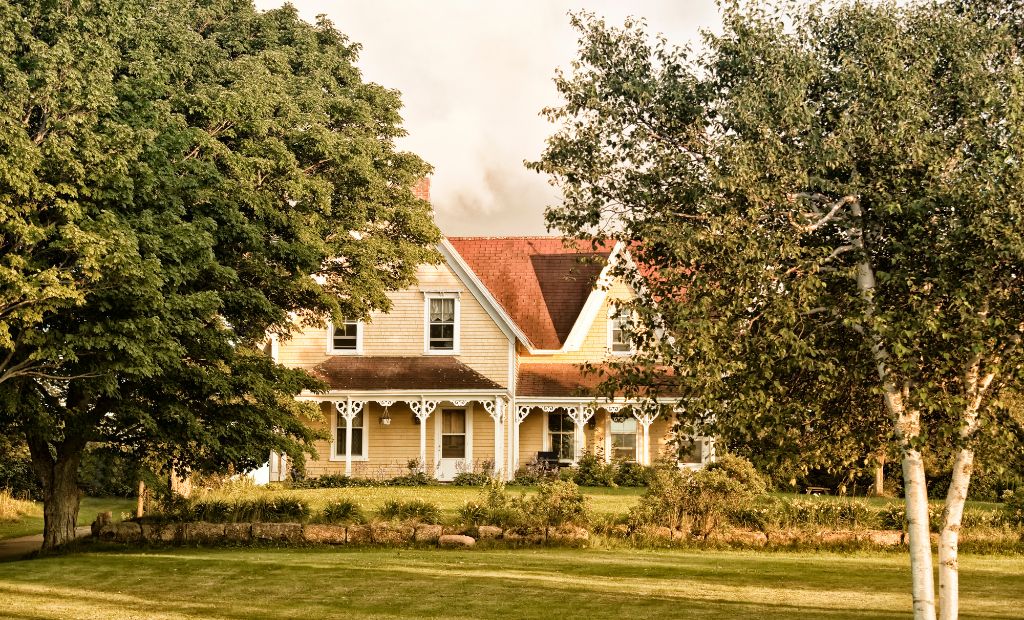 20. Make Your Cape Cod Work For You
Cape Cods are small and cute homes, but they are better suited for people without children. If a family should happen to grow and moving homes is not in the cards, home additions will expand the space in the house. Some home addition ideas are building a rear addition or garage expansion.
21. Get Decked Out
Home additions don't always need to be enclosed. Adding a deck to a home will increase the space you can use outside. Depending on your location, a deck can also be used throughout the year, allowing you to host parties and events and enjoy a cup of coffee in the fresh morning air.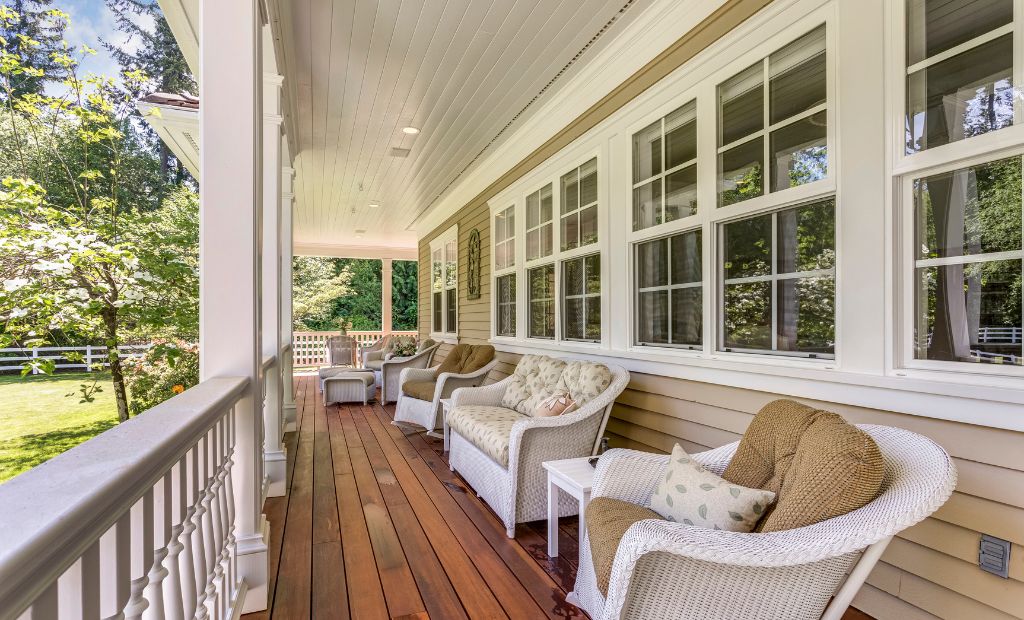 Conclusion
Home additions come in all sizes, big and small, for any budget. They can expand your home to provide more privacy and quiet time or make a space that is meant to be spent with family. Every home could use some extra space. What could your home use? KBR provides home addition services without having to deal with a subcontractor. Our team provides professional services that come with a warranty, so you can leave your home addition needs to us. Consultations are free so visit our Services page to book one today.