We all want to make the most of our homes, be it the living room, kitchen, bedroom, or bathroom. The bathroom, in particular, is a very important room. It is the place where you get ready for work, unwind when you come back home, or simply enjoy solitude for a while. Therefore, if you ever consider selling your house, the bathroom will be one of the top considerations for potential buyers. With this in mind, remodeling your existing bathroom might be a compelling idea.
According to the 2022 Remodeling Impact Report, by the National Association of REALTORS® Research Group, the most significant result of a bathroom remodel is better functionality and livability by a factor of 46%. This sounds appropriate, considering that the bathroom is one of the most used rooms in the home. The study also reveals the top reasons for bathroom remodel projects. Upgrading worn-out surfaces and adding or improving the existing features are the biggest factors leading homeowners to remodel. So, what is your reason for bathroom remodeling?
It is clear that the purpose of bathroom remodeling determines the extent of your remodeling project. If you hope to increase the resale value of your property, you should focus on the most critical points in your existing bathroom regarding the costs and benefits. This article sheds light on the financial side of bathroom remodeling, so it is especially useful if you have found yourself asking, "How much does a bathroom add to a home's value?".
What is Bathroom Remodeling?
Bathroom remodeling refers to the overall changes and upgrades in a bathroom. In most projects, the main purpose is to elevate the functionality and beauty of the bathroom area. To this end, usually the layout is changed by demolishing the existing walls, shower cabinets, or flooring to rebuild a more pleasant, fashionable, and functional bathroom.
A bathroom remodel is not all about aesthetics. A well-projected bathroom remodel has great potential to solve a lot of structural and fundamental problems all at once. For example, bathrooms become safer, utility costs decrease, and most importantly, it is a great investment. So, yes, bathroom remodeling can improve your property's return on investment (ROI). This means you can sell your home at a higher price owing to the bathroom remodeling.
How Much Does a Bathroom Remodel Cost?
Undertaking a bathroom remodel project can be one of the best decisions you can ever make for your home. A well-projected bathroom upgrade can bring a fresh vibe in addition to functional benefits. However, if your aim is moreso about resale value rather than the look and feel of your bathroom, then budgeting the correct amount to spend and maximizing the potential added value should be your focus.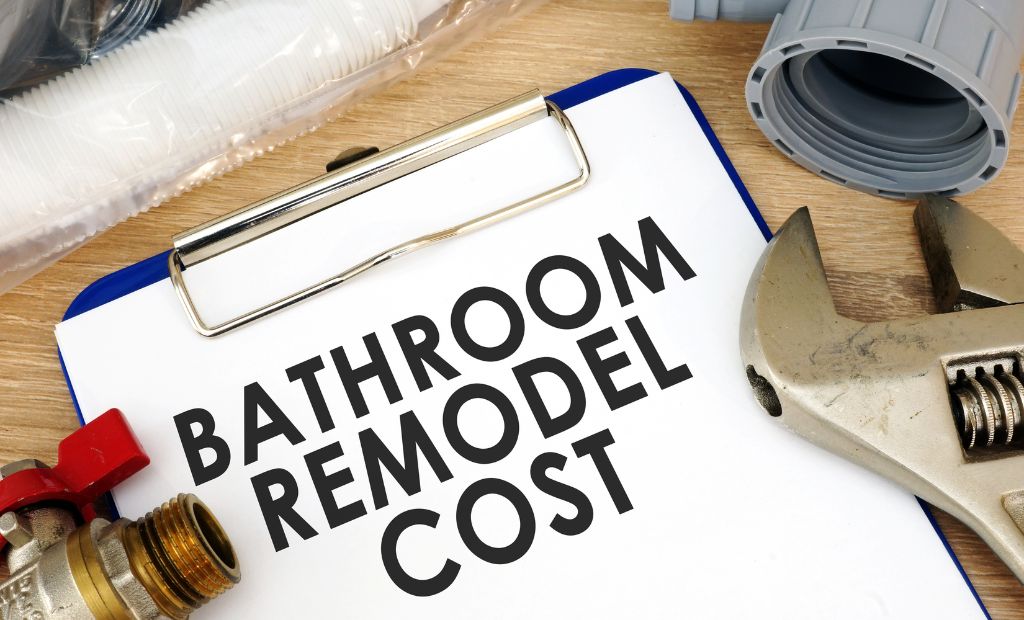 According to Forbes, a bathroom remodel should cost somewhere around $10,000 on average. Of course, your bathroom remodeling cost is subject to change depending on various factors, such as the size of the bathroom, the materials used, and even your location. You should also take into account that there might be last-minute changes to the remodeling procedure; that's why a contingency budget is always a wise idea.
How to Keep Costs Low During Your Bathroom Remodeling Project?
As stated above, bathroom remodelings can add a great deal of comfort, functionality, and beauty to your home, as well as increase the reselling value. It is also stated above that taking the financial aspect of the remodel is even more critical if your main purpose is to get a higher resale profit. However, this doesn't mean you should work with poor-quality contractors or use cheaper materials.
Cutting down on the expenses in a bathroom renovation is still possible if you look at your existing bathroom and the plan more carefully. The Spruce, a popular home design magazine, gives the following tips to keep the costs low during bathroom remodeling:
Keep the bathroom's size and layout the same.
Keep the load-bearing walls in place.
Save the bathroom's drywall if possible.
Instead of replacing bathroom elements, refinish them.
Use a prefabricated shower or bathtub instead of a custom tiled base and walls.
Install a toilet at standard size and type.
Keep the electrical circuits in place.
Is a Bathroom Remodel Worth It?
Prior to all home improvements, homeowners should think about whether it is worth it or not. Bathroom remodeling is no exception. You shouldn't limit a bathroom remodel to solving one single problem or adding one more function. An adequate bathroom remodel plan can provide you with multiple benefits. For example, bathroom remodeling…
increases the value of your home without breaking the bank by improving visual flaws
adds functionality
repairs the outdated or broken elements
makes your bathroom more eco-friendly
updates safety, especially for kids and elderly
If you think that your bathroom can benefit from the improvements listed above, then it is going to be worth it.
What About the Joy Score?
The cost of a bathroom remodel and its potential return on investment (ROI) are important factors in evaluating the renovation procedures. However, there is a relatively new factor that goes beyond the numbers, dollars, or calculations; it is the joy score.
Joy score refers to the enjoyment and satisfaction that a homeowner gets out of remodeling at the end of the procedure. Having a more functional and aesthetically pleasing bathroom space will increase the joy score of remodeling regardless of the cost. National Association of REALTORS® finds a joy score on a 10-point scale for various kinds of home renovation.
Consequently, bathroom renovation gets 9.6 out of 10. This means homeowners, either getting professional help or undertaking DIY home improvement, had a very high level of satisfaction with their bathroom remodeling. So, if you are considering a bathroom remodel, the joy score can help put your mind at ease about it.
Does a Bathroom Renovation Increase Home Value?
In addition to bringing comfort, functionality, and joy, bathroom remodeling is also a perfect way to increase home value. Potential buyers will be impressed with a beautifully designed and decorated bathroom space renovated with high-quality and fashionable materials.
Though the cost of a bathroom renovation can be really expensive in some cases, it is still possible to make a good ROI out of a well-planned bathroom remodel. According to the statistics, homeowners that have had a bathroom remodel can recoup 60.2% to 67.2% of the cost, depending on the extent of the project.
Here are a few tips to make the most of your bathroom remodel project to get the highest ROI for a bathroom to remodel possible:
Choose High-Quality Materials
Even if you plan to sell your home immediately after remodeling a bathroom, you should still use high-quality materials. Low-quality materials are easy to spot, as well as potentially causing serious plumbing problems in the future, which could even threaten potential buyers' safety and health. Besides, high-end plumbing materials, sink, countertop, vanity …etc. will attract buyers more easily.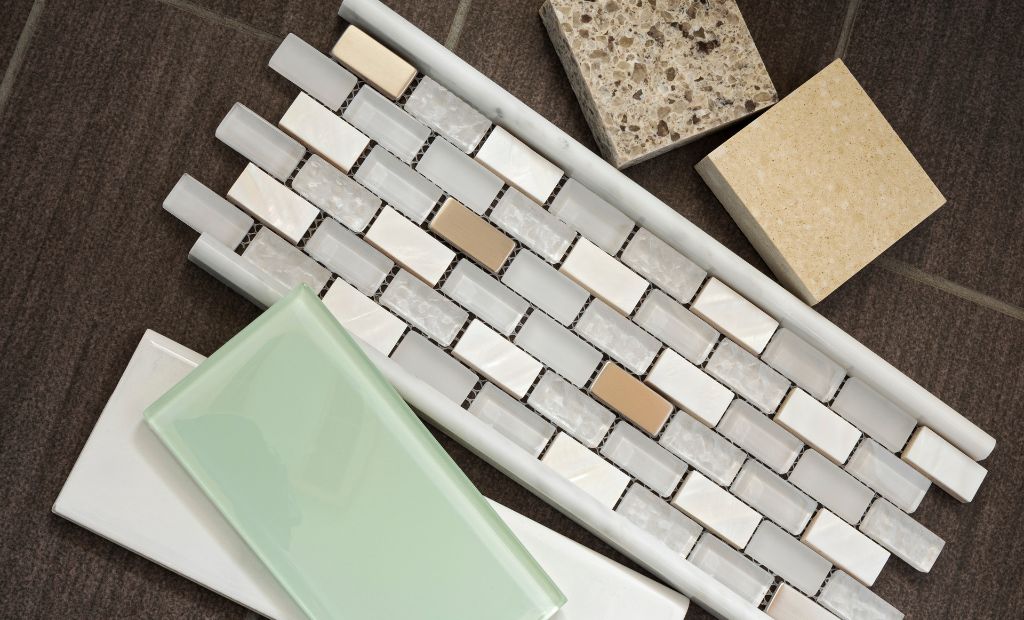 Prioritize Functionality
There might be cases in which you have to choose between appearance and function. Though both are important factors for resale, remember that appearance is more of a relative issue. This means you cannot ensure your upgrade satisfies a potential buyer's aesthetic taste. A faucet that you think will look great with your décor might be an eyesore for a buyer. However, functionality is relatively common ground. For example, almost everybody wants to have a larger storage and shower space.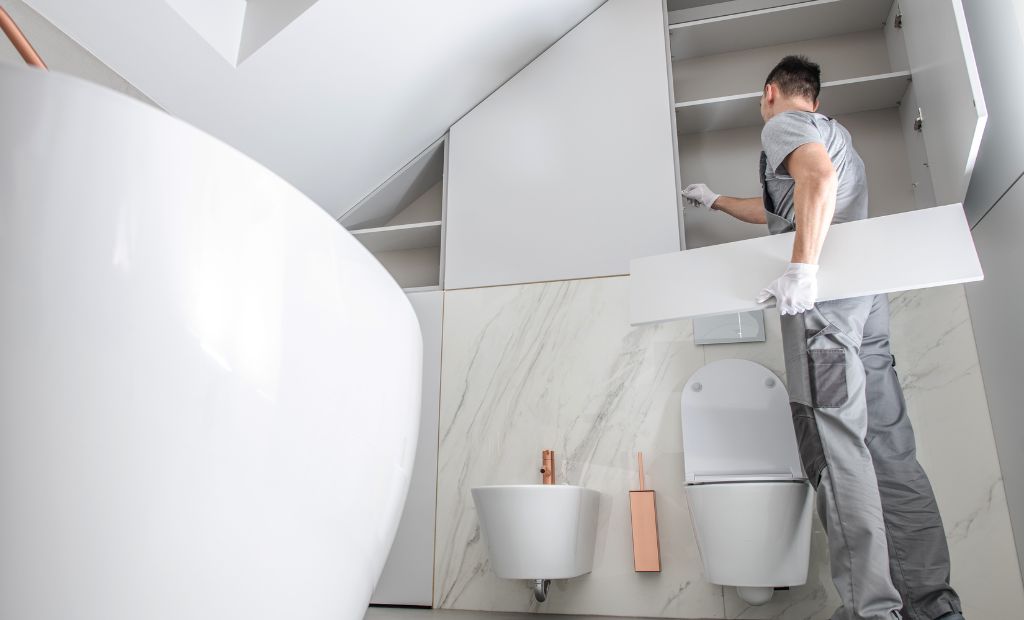 Avoid Over-Improving
Make sure that you know the average price of similar houses in your neighborhood. If your neighborhood is located in a part of the city where the estate prices are relatively lower, you cannot increase the budget, meaning you cannot recoup what you spend on a complete bathroom remodeling. Therefore, it is better for you to focus on the most problematic parts of your bathroom and solve the issues using the best materials and service possible.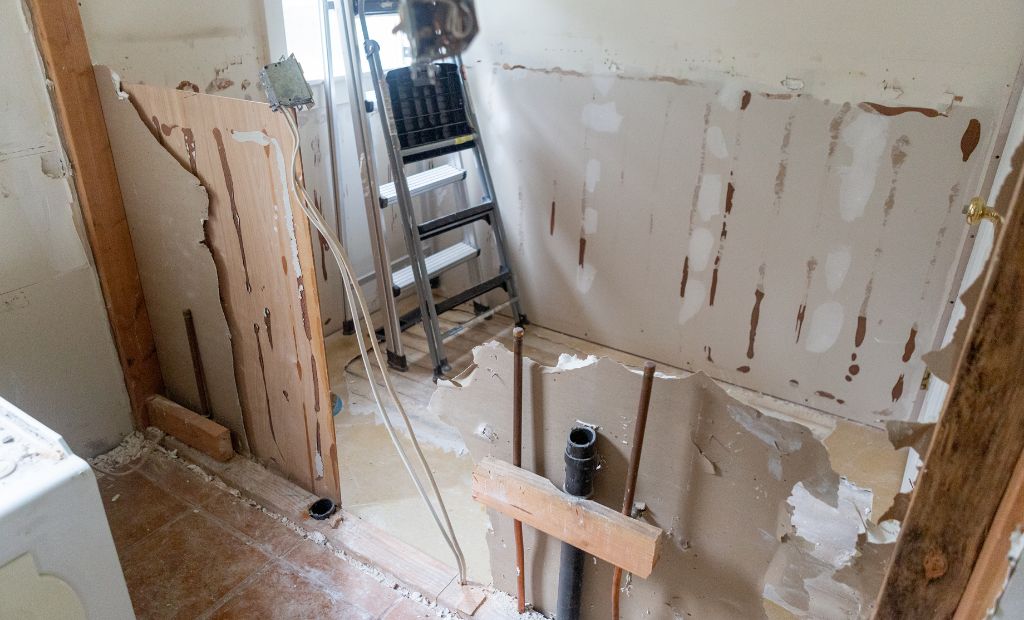 Work With The Right Contractor
Choosing the right bathroom remodeling contractor makes a big difference regardless of your location or type of remodeling. Finding the right contractor is a critical phase before the renovations even begin. You need to compare all the options available to you. Though it is quite easy to find contractors on the internet, getting referrals from neighbors, friends or family feels like a much safer bet, especially when you don't know much about construction work or renovations.
Stay on Budget
Most homeowners have a roughly estimated budget for their remodeling projects. However, there might be some last-minute changes where you have to spend or save on your budget. Though saving money due to late modifications sounds good, spending more than you bargained for comes with great dismay. Therefore, try to plan your budget with an experienced contractor, and do your best to stay within the limits of your budget to ensure you are not going to break the bank.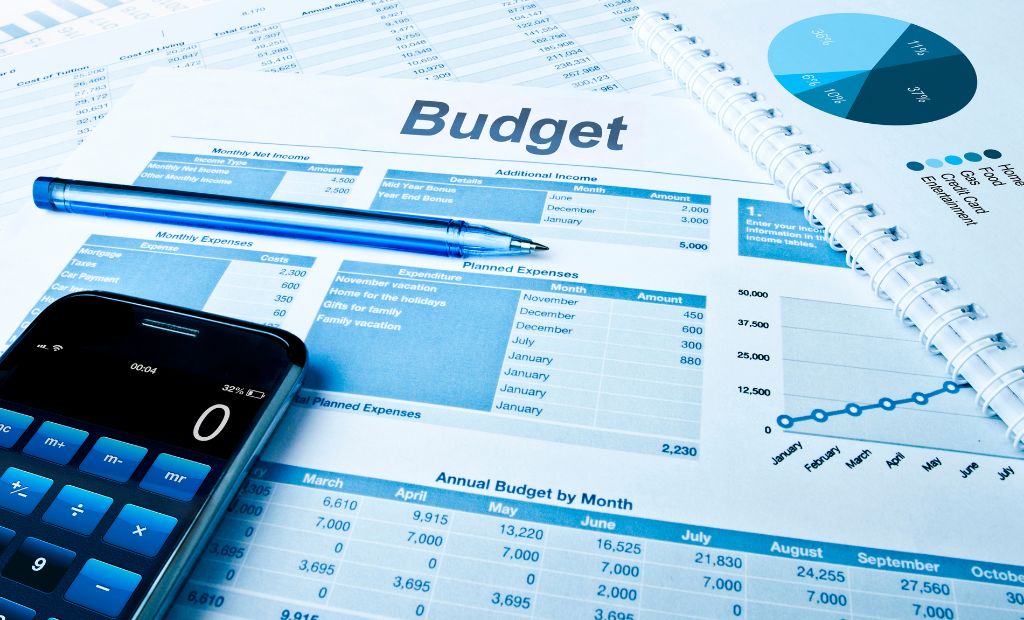 Top 5 Bathroom Remodeling Projects with the Best ROI for Your Home
It is clear now that recouping every dollar you spend on a bathroom remodel is not necessarily possible at a resale. Nevertheless, it is still worth trying to make the maximum ROI out of a remodel project; fortunately, there are ways to achieve that.
Creating a more functional bathroom space or modernizing fixtures is a good start, but how can you realize them effectively? Here are the Top 5 bathroom remodel ideas that can make the most impact and bring you the best ROI at a potential resale.
Replacing The Plumbing Fixtures
New modern fixtures will look more inviting and refreshing. Regarding the other parts of your bathroom remodel, you can choose among fixtures of various types and colors. One big advantage of new plumbing fixtures is that they are usually much more affordable than most other remodeling ideas.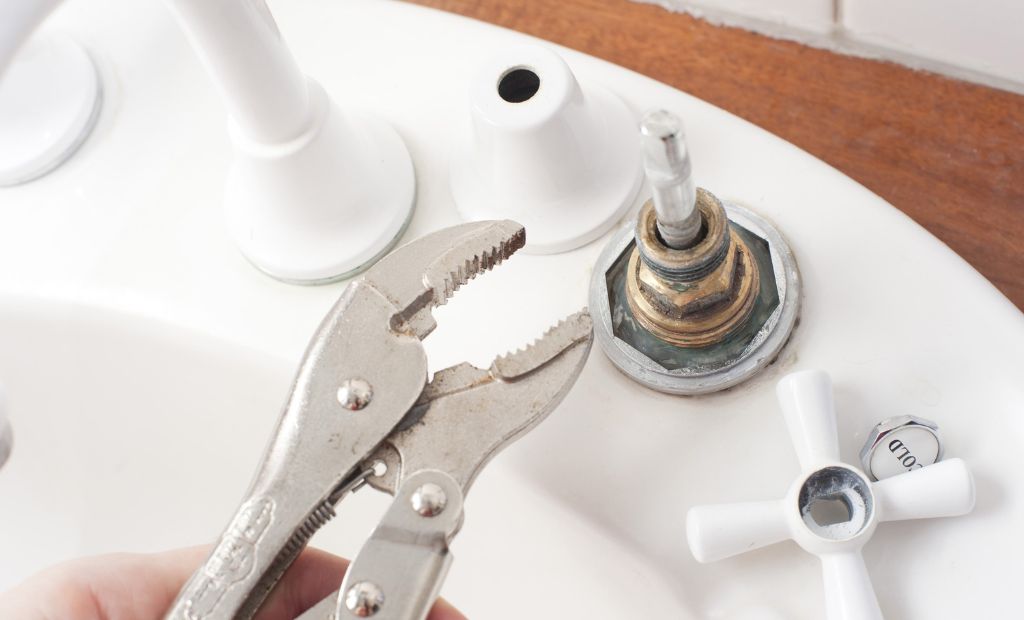 Upgrading Vanities
Though more expensive, replacing the vanities, including the cabinetry and sinks, is a brilliant way to maximize the resale value. Functional and good-looking vanities make a huge impact on potential buyers. Especially vanity tops are incredibly important. Try considering granite or quartz stones to elevate the feeling of luxury.
Fresh Wall Painting
In most bathrooms, there is only a small amount of space left to be painted since there is already cabinetry, a shower, bathtub, toilet…etc. covering most of the area. However, the remaining wall area can still significantly affect the overall interior design. Wall paint colors that match the overall décor will add the finishing touch to a remodeling project.
Flooring
Upgrading the flooring is one of the most dramatic changes you can make in your bathroom. Though the total space is relatively small, the effect can be very big. You can use natural or engineered stones, wood-like porcelain tiles, or vinyl. If you want to add some more function and luxury, you can consider radiant floor heating.
Updates To Save Energy
Replacing the old fixtures with energy-efficient ones is good for both ROI and the environment. For example, updating to low-flow fixtures for energy-saving lighting will make potential buyers feel more positively about the utility bills in the future, which might be a strong reason to buy your house.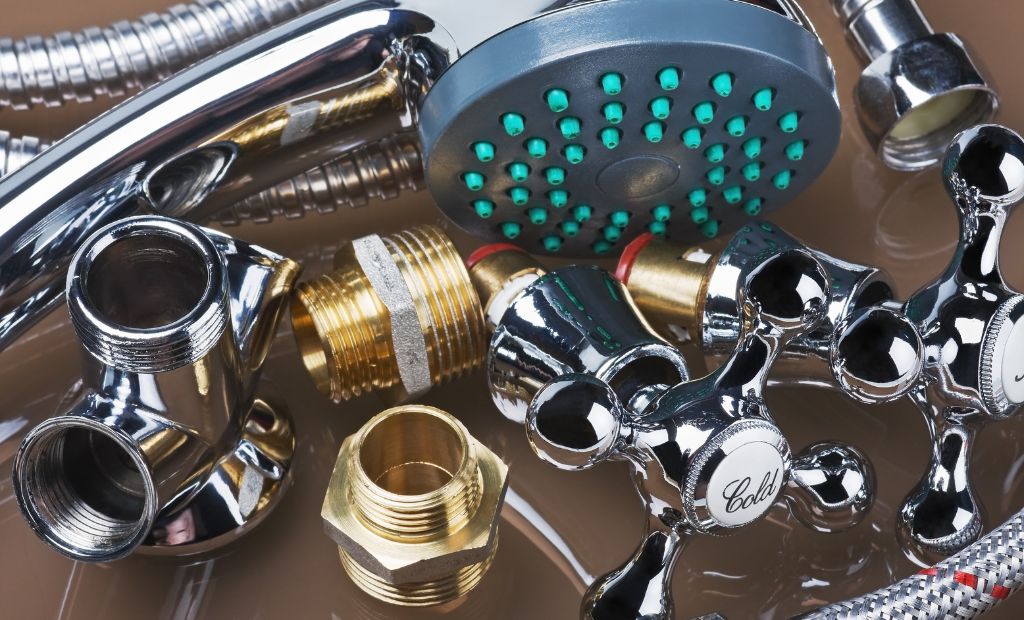 Increase Home Resale Value with KBR!
Bathroom remodeling might look somewhat overwhelming. But KBR is here to help you with that. KBR is a class A contractor offering service in Northern Virginia, Maryland, and Washington, DC. Regardless of the extent of your project, KBR finds the best solutions for your place. The team, awarded many times, is made up of all skilled and experienced in-house professionals, designers, and managers. You can feel certain that you are in good hands at each step of the project.KBR is a licensed and insured company, so you can trust the service quality and materials. Creating your dream bathroom without breaking the bank is now possible. Just simply contact KBR and talk to an expert.